Reprinted with permission from the True Dakotan. Originally published Wednesday, June 23, 2021
The City of Wessington Springs, SD hosted an OSHA-required quarterly training earlier this month with linemen and electrical superintendents from area municipalities in attendance.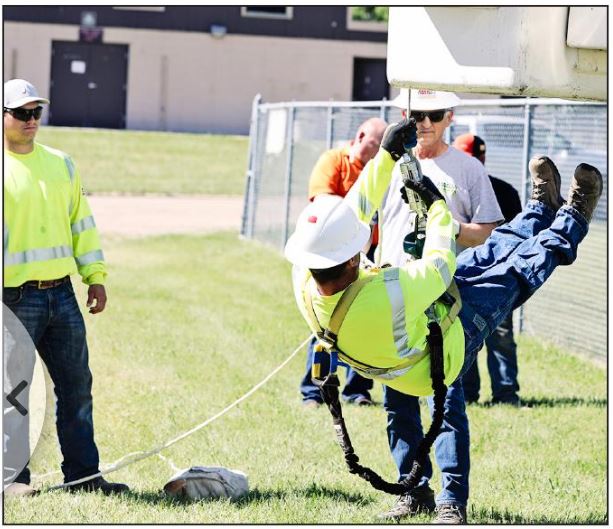 Focused on bucket rescue, Bruce Westergaard, Regional Safety Coordinator and JTS Instructor of Minnesota Municipal Utilities Association, conducted the training with attendees from Plankinton, Miller, Howard, Volga, Arlington, Parker and Wessington Springs.
"It's good to get the area municipalities together with linemen from other towns," Westergaard said. "Not only for making sure our electrical superintendents and linemen are well-trained for emergencies but also to establish those relationships in case they have to work together in a real-life emergency."