CEO's Report: Prioritizing Safety
December 3, 2019
Safety should always be a top priority.
Unfortunately, this isn't always the case. When doing the day to day work of a utility, it may be easy to get complacent.
But it only takes a split second for a potentially life-changing event to occur.
Safety should also be everyone's concern. It is not only for those out in the field exposed to potentially dangerous situations. It should be the concern of utility leadership, finance officers, council members and anyone else involved in the electric utility.
It's no secret the daily work at a utility can pose hazards. By creating a culture of safety at a utility, everyone should be able to sleep a little better at night.
For most Heartland customers, the size of the utility does not warrant a full-time safety coordinator, and it may be up to the employees themselves to advocate for and implement safe practices.
Fortunately, no utility has to do it alone. Heartland customers can improve safety training with help from an updated video series, available through the American Public Power Association.
The Safety Smart Video Series includes 22 short videos addressing topics and practices current and relevant to electric utility workers. Each video ranges 90 seconds to roughly three minutes long and is perfect for viewing in the field on a smart phone or tablet.
Videos cover a variety of topics including bucket truck rescue and self-rescue, climbing equipment inspection, meter safety, first aid, fall restriction training and more.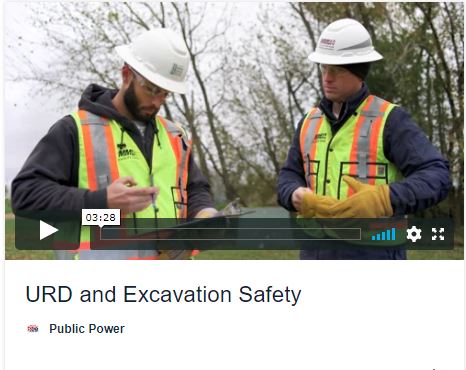 Videos reinforce the American Public Power Association Safety Manual, National Electrical Safety Code and appropriate OSHA standards.
The series was produced by the Minnesota Municipal Utilities Association with help from a $100,000 grant through APPA's Demonstration of Energy and Efficiency Developments (DEED) program.
The best part is the series is available for viewing and download at no cost for DEED members. All Heartland customers are DEED members.
Not only are these videos beneficial to those in the field, it would be worthwhile for anyone involved in the electric utility to view them. A culture of safety cannot be created if everyone at the utility is not aware of the risks and threats those in field face every day.
I encourage you to take time to watch these videos. In fact, I would encourage you to watch them multiple times. While you may think you're never going to need the information, you may be surprised when the moment arises that something you learned in one of the videos becomes crucial to your safety or that of one of your utility employees.
As the year draws to a close and we seek to make resolutions for the new year, it is the perfect time to make safety a top priority at your utility.
Wishing you a blessed Christmas and prosperous New Year.