CEO's Report: Preparing for growth of electric vehicles
December 1, 2020
Electric vehicles (EV) are quickly becoming a popular choice among drivers.
For many individuals, EVs are more cost effective than gas-powered vehicles. According to the Edison Electric Institute, EV drivers spend the equivalent of about $1.20 per gallon, based on average residential electric rates.
Electricity is less expensive than gasoline and EVs are more efficient. Maintenance costs are also typically lower on an EV compared to a gas-powered vehicle.
They also emit no tailpipe emissions and do not consume energy while at rest.
Edison predicts EV sales will surpass 3.5 million per year by 2030, with 18.7 million EVs on the road by that same year.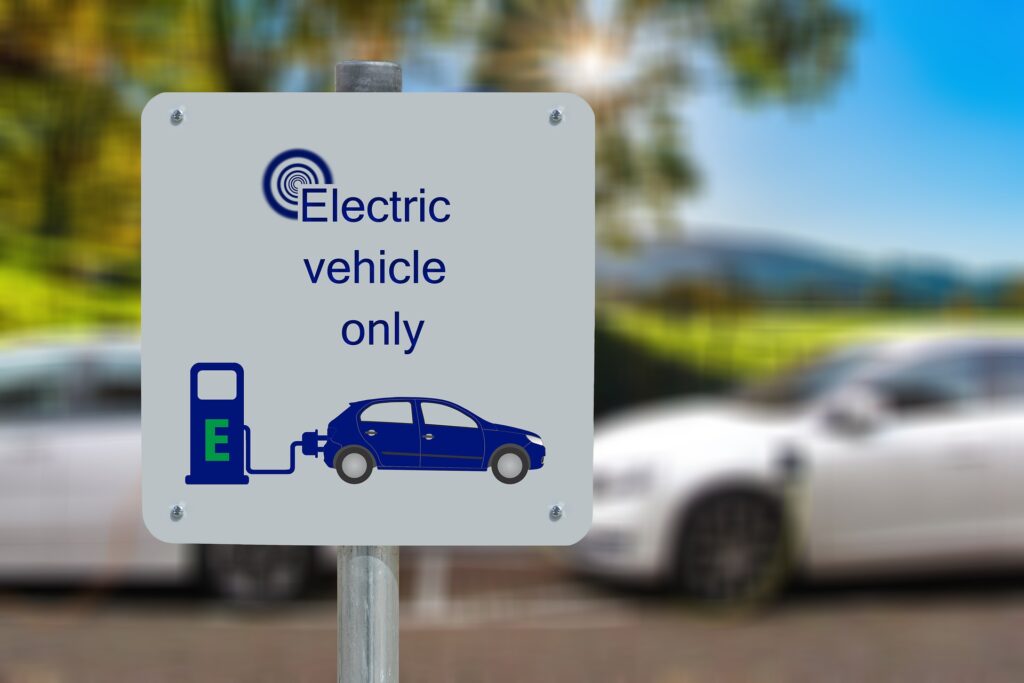 But EVs are not for everyone. The biggest challenge most EV owners face is finding a place to charge them, especially in the Midwest. Longer commute times in this part of the country also contribute to the slower rate of adoption.
Still, EVs will continue to grow in popularity, especially as charging stations become more widely available. Utilities will need to be prepared as more drivers use electricity to fuel their daily drive.
Different models for different drivers
Just like conventional vehicles, EVs come in different forms with varying technologies and features.
All have batteries that can be recharged by plugging into the gird. EVs are different than hybrid electric vehicles, which supplement an internal combustion engine (ICE) with battery power but cannot be plugged in.
Two basic types of EVs are on the road today: all-electric vehicles (AEV) and plug-in hybrid electric vehicles (PHEV).
A Battery Electric Vehicle (BEV) is an AEV that operates solely on an electric motor and the energy stored in its rechargeable battery pack. It is also charged partly by regenerative braking, which generates electricity from some of the energy normally lost when braking.
Most AEVs have ranges of 80 to 100 miles.
A plug-in electric vehicle runs on electricity for shorter ranges, anywhere from six to 40 miles, then switches over to an ICE, running on gas when the battery is depleted. These vehicles offer more flexibility to drivers, especially when travelling long distances.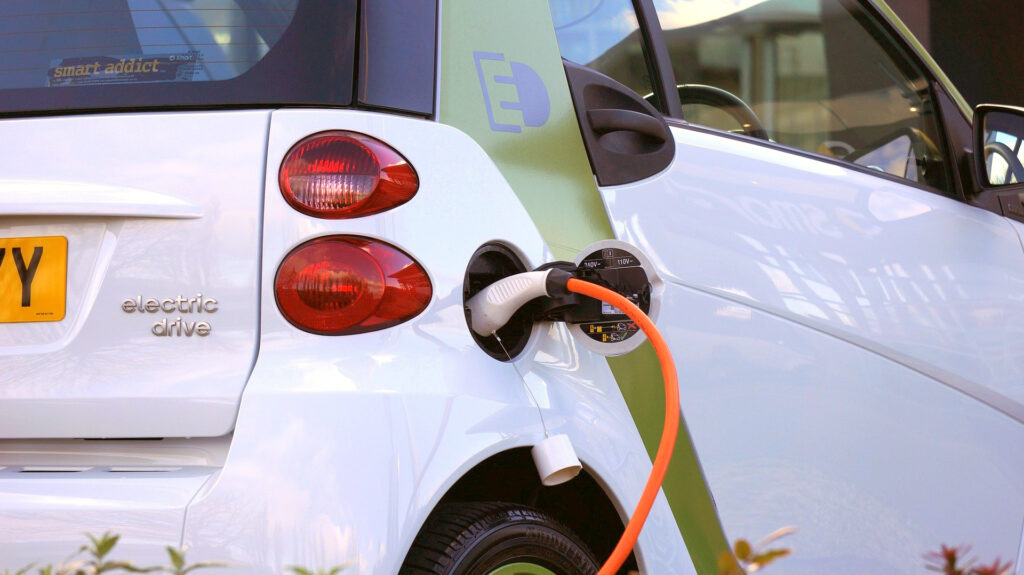 Difference in Chargers
Charging an electric vehicle requires plugging into a charger connected to the electric grid. There are three major categories of chargers, each providing a different amount of power.
An AC Level 1 charger provides charging through a 120-volt AC plug and does not require installation of additional charging equipment. This charger provides a relatively slow charge, typically two to five miles of range per hour of charging. A full charge may take up to 24 hours.
Level 1 chargers are most often used at homes and sometimes at workplaces.
An AC Level 2 charger provides charging through a 240-volt plug and requires additional equipment to be installed. These chargers typically deliver 10 to 20 miles of range per hour of charging. They are typically found at homes and workplaces and sometimes public charging stations.
The DC Fast-Charge uses a 480-volt AC input and requires specialized, high-powered charging equipment. These chargers can deliver 60 to 100 miles of range in 20 to 30 minutes of charging.
Most modern EVs have a standard receptacle compatible with most Level 1 and Level 2 chargers. However, fast charging does not currently have a consistent standard connector. An increasing number of fast chargers have outlets for two different types of fast charging. But Tesla's Supercharger system can only be used by Tesla vehicles or with a converter.
Fast chargers are common at public charging stations, especially along heavy traffic corridors.
Fast chargers are currently sparse in the Midwest with a few located along Interstate 90 in South Dakota. They are more common in Minnesota, located along major highways and interstates with a large cluster in the Minneapolis-St. Paul metropolitan area. Nebraska is home to a few fast chargers along Interstate 80 and they are spread pretty evenly around Iowa.
Assessing your readiness
As more EVs hit the road each year, it is important for utilities to be prepared.
The Department of Energy provides a variety of resources to help states and municipalities evaluate their readiness for EVs.
Tools include a plug-in electric vehicle readiness scorecard which allows communities to assess readiness, receive feedback about ways to improve, read about best practices and record progress.
There is also a handbook providing an overview for what cities hosting public charging stations need to know before installation and a link to relevant zoning codes and parking ordinances.
The DOE's Alternative Fuels Data Center also includes a tool to locate current charging stations across the U.S. It also includes an instrument to measure driving distance between stations.
Loading alternative fueling station locator…
You can also search for federal and state laws and incentives for installing EV charging stations.
Other Considerations
EV chargers come with operating costs including the cost of electricity to charge the vehicles. In addition, the charger may be subject to power demand charges. The use of Level 2 and fast charging stations may result in higher electricity costs by increasing peak electricity demand.
Fees may also be incurred if the charger is networked, covering the cost of network communications and back office support.
If your community is considering installing an EV charger, you'll also have to consider how you'll charge patrons for charging up. Credit card readers can cost as much as $1,000, but less expensive models are available.
When installing the charger, you'll also want to consider ADA compliance to ensure the charger can be used by anyone.
EV charging stations can also serve as an economic development tool for communities with drivers seeking out stops on their routes where they can charge their vehicles. Because charging isn't as fast as filling up with gas, drivers tend to patron local businesses while they wait.
EVs will only continue to increase in popularity as drivers seek not only reduced costs, but to do their part to help the environment. Heartland will continue researching best practices for customers in regard to installing chargers or even purchasing EVs for your city's fleet.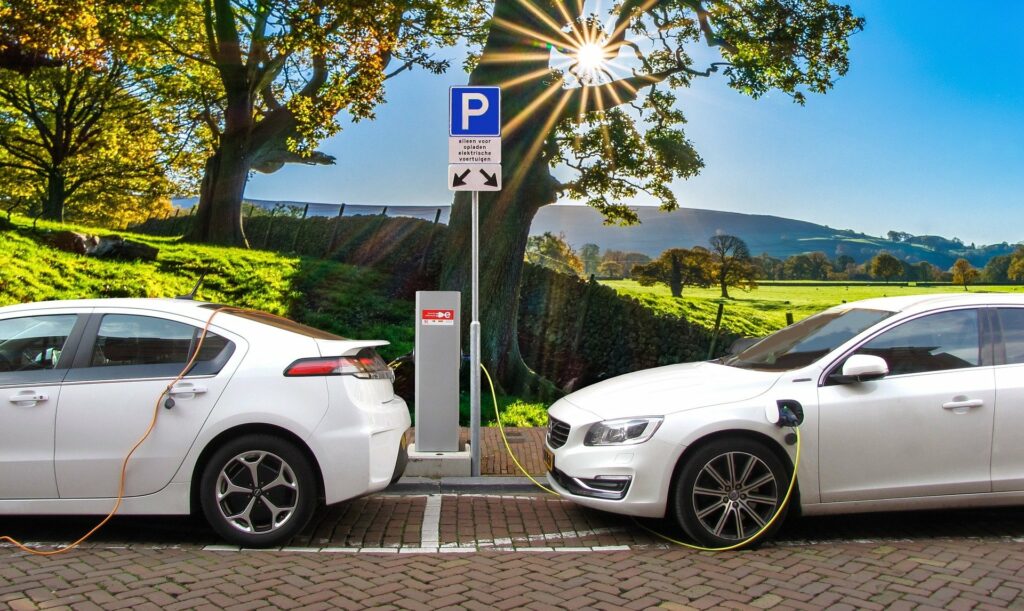 Sources:
The Utility Guide to Plug-in Electric Vehicle Readiness (PDF), Edison Electric Institute, November 2011.
Chris Nelder and Emily Rogers, Reducing EV Charging Infrastructure Costs, Rocky Mountain Institute, 2019.
Electric Vehicle Basics, Office of Energy Efficiency and Renewable Energy, US Department of Energy.