CEO's Report: HELP Fund infused with $1 million
October 3, 2023
Low-interest financing available through revolving loan fund
The Heartland Economic development Loan Program (HELP) Fund is a vital tool in promoting economic development in our customer communities.
Through a revolving loan fund, we are able to offer low-interest loans for the purpose of business ownership and expansion, job creation and retention and entrepreneurial endeavors.
By the end of the year, Heartland will have loaned out over $10 million thanks to the most recent replenishment.
Revolving Fund
The HELP Fund is available thanks to funding from USDA Rural Development's Intermediary Relending Program (IRP). This is the sixth time the HELP Fund has been replenished with IRP money.
Financing is awarded to intermediary lenders, such as Heartland Energy, who re-lend to businesses to improve economic conditions and create jobs in rural communities.
Heartland must apply for funds, and USDA determines how much to award based on a number of factors, including jobs created, past success and more.
We have a long-standing history of being responsible stewards of IRP funds. Since the HELP Fund started, we have awarded loans to 59 recipients totaling $9.9 million. With new loans already in the pipeline, we will soon hit $10 million.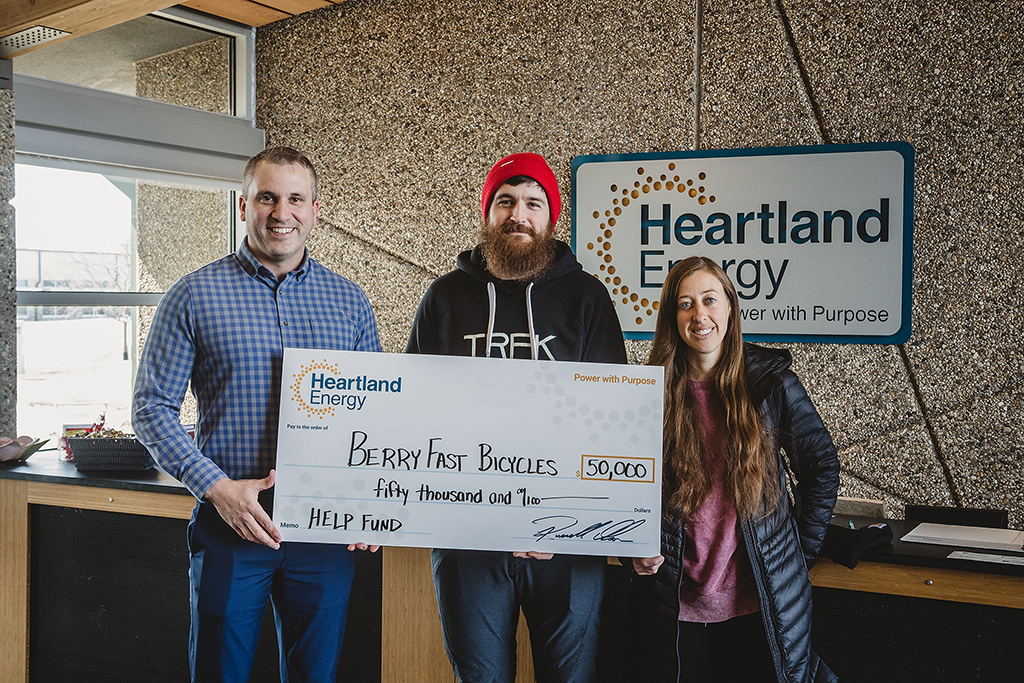 Job creation
The HELP Fund typically offers interest rates lower than traditional financing methods. With that said, it is our goal to offer gap financing. We promote local lending institutions by requiring participants to partner with them for financing.
The HELP Fund is often the last piece of the puzzle needed to get a new business off the ground or an expansion up and running.
To date, the HELP Fund has directly contributed to the creation or retention of 964 jobs in the communities we serve.
One of the biggest advantages of the HELP Fund is that it's revolving. Every dollar lent through the program returns a profit in interest, which can then be put right back to work in our customer communities.
It is also only able to be used in rural communities, providing a much needed tool to support development in less populated areas.
Economic benefit
Some may wonder why a power supplier is involved in financing.
Small businesses are the lifeblood of rural communities. They provide essential goods and services and contribute to economic well-being.
By serving as the intermediary, we are able to offer stable rates and affordable financing. Only certain types of entities are able to take on the role of intermediary and since we fit the bill, we are happy to play our part.
We have awarded HELP Funds to cities for infrastructure improvements to support business development. We have helped businesses purchase equipment. We have even helped remodel a local movie theater, supported a hair salon and a domestic violence shelter.
These are just a few examples of how the HELP Fund has supported community development, which comes in all forms. While we are proud of our role in creating jobs, we are also proud of role in improving the quality of life in the cities we serve.
We are excited to continue putting these funds to work for the economic benefit of our customers.