Jongeling awarded Distinguished Service
October 3, 2023
Sioux Falls light superintendent honored for Public Power Week
Jerry Jongeling has accomplished much in his nine years working for the city of Sioux Falls. However, if you ask him his favorite part of the job, his answer is simple: "helping people."
"The coolest thing is knowing what you do today affects what happens 50 years from now," Jongeling said. "Your decisions and your policies, hopefully someone 50 or 100 years from now will say you made the right call."
As the city's light, power, and traffic superintendent, he has made many decisions and helped steer head numerous projects that will have an impact on the city long-term.
"I am lucky to be part of growing the city and helping to keep it going on a daily basis," he said.
Jongeling was recognized as Heartland Energy's Distinguished Service Award winner for 2023, an annual award given in conjunction with Public Power Week to recognize outstanding employees who embody the public power spirit.
Jongeling was nominated for the award for his dedication not only to the city, but to his employees and his community.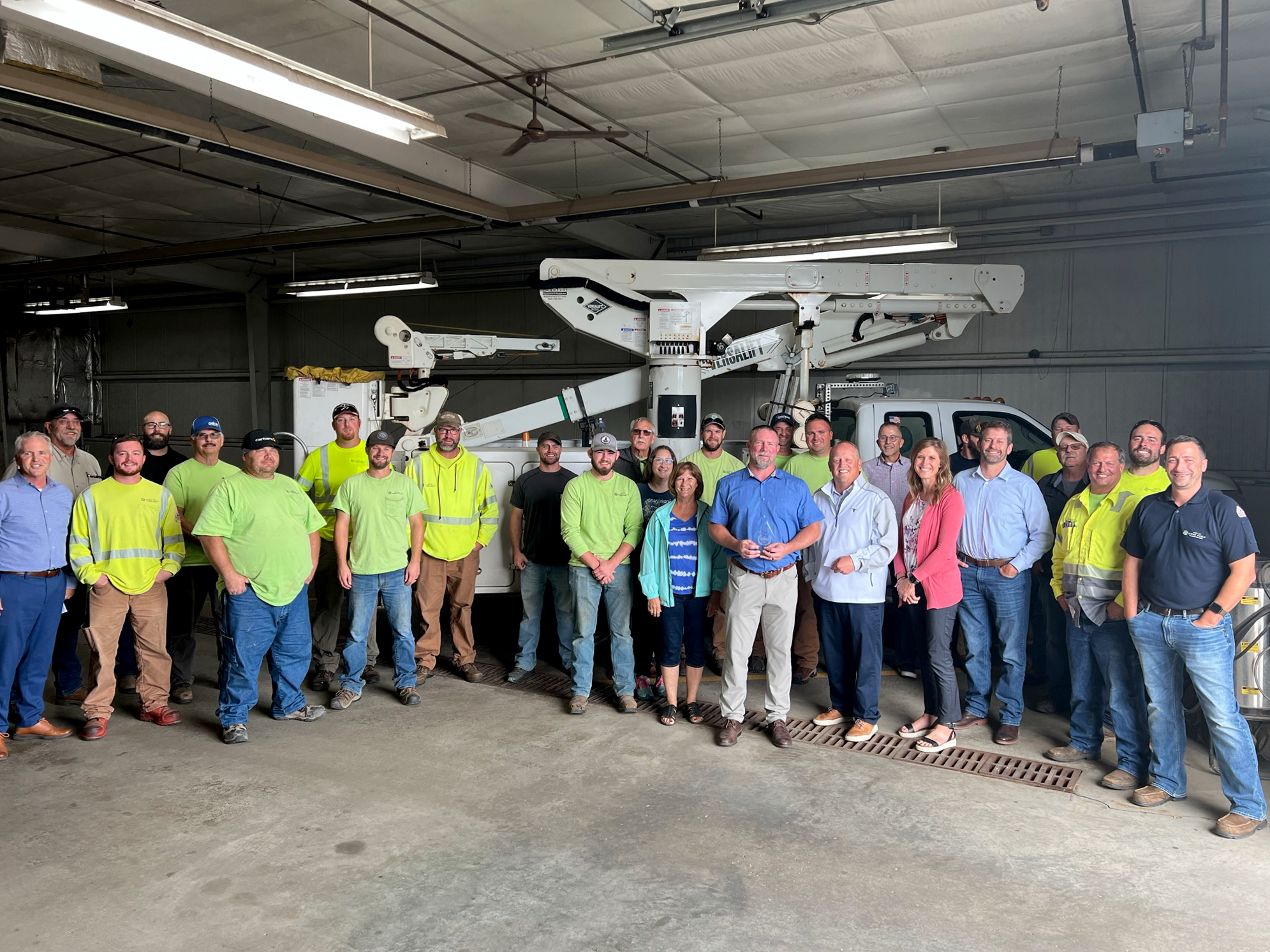 History of Service
Jongeling attended two years of vocational school, eventually becoming an apprentice electrician. His role as a journeyman electrician evolved into a service manager position.
A chance meeting with Sioux Falls Director of Public Works Mark Cotter led him to interview for his current job.
"I'm grateful I ran into Director Cotter that day," Jongeling said. "I took a chance, applied, and it turned out to be one of the best decisions I've made."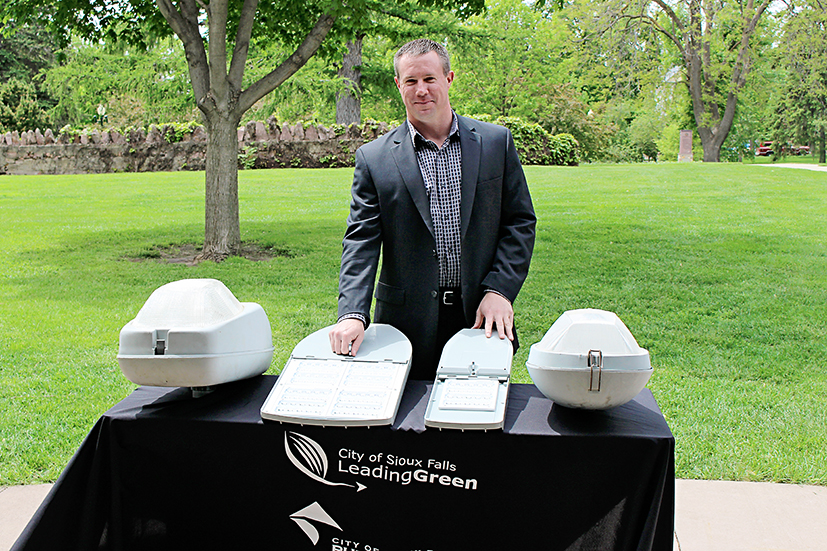 He was hired as the city's light and power superintendent. Four years later, the division merged with traffic.
"The two divisions have a lot of synergy and use the same types of aerial trucks," Jongeling said. "It was a natural fit."
He's seen a lot of changes since he started, including the transition from paper work orders to an automated system.
"If a streetlight was out, they wrote it on a piece of paper, gave it to the team, and they'd go fix it," he recalled. "At noon they'd get a whole other stack of papers, and they could end up going back and fixing a light right next to where they already were."
Today the system is completely automated and integrated with planning, mapping, and financial software to make the process much smoother.
Another major change he's seen is the conversion of the city's nearly 23,000 streetlights to LED technology.
"We started this in 2017, and it is saving the city taxpayers money every year," he said. "We are nearing the end. I gave the mayor a goal of being complete by 2028, but I think we're going to beat that."
The city has already converted over 87% of their streetlights to LED.
Dedicated leader
When asked about his duties with the city, Jongeling says his first job is taking care of people.
"First is always the team, taking care of employees and making sure they have the tools and resources necessary to do their jobs efficiently," he said.
The traffic team manages over 300 signalized intersections, traffic detection, over 43,000 signs, and the city fiber optic system. The light and power division is responsible for the operation and maintenance of the city's power distribution system which includes service to approximately 3,000 customers and the city's streetlights.
While Jongeling may be humble in mentioning his contributions to the city, his supervisors are not.
Cotter highlighted Jongeling's many achievements during the award presentation. He, along with Utilities Administrator Ryan Johnson, nominated Jongeling for the honor.
During his tenure, Jongeling has finalized and implemented a ten-year master plan. He also developed a plan to replace one of the three substation transformers which failed suddenly in 2022.
He led his team through a four-year rate review, resulting in steady rates through 2027. He also led a cost-of-service analysis to modernize the city's rate structure and worked to improve billing accuracy and processes on the city's commercial accounts.
"Jerry is a great communicator with a positive attitude, which just comes naturally to him," Cotter said. "This creates a positive culture with his team. He always has the best interests of the city in mind and can be counted on in times of need."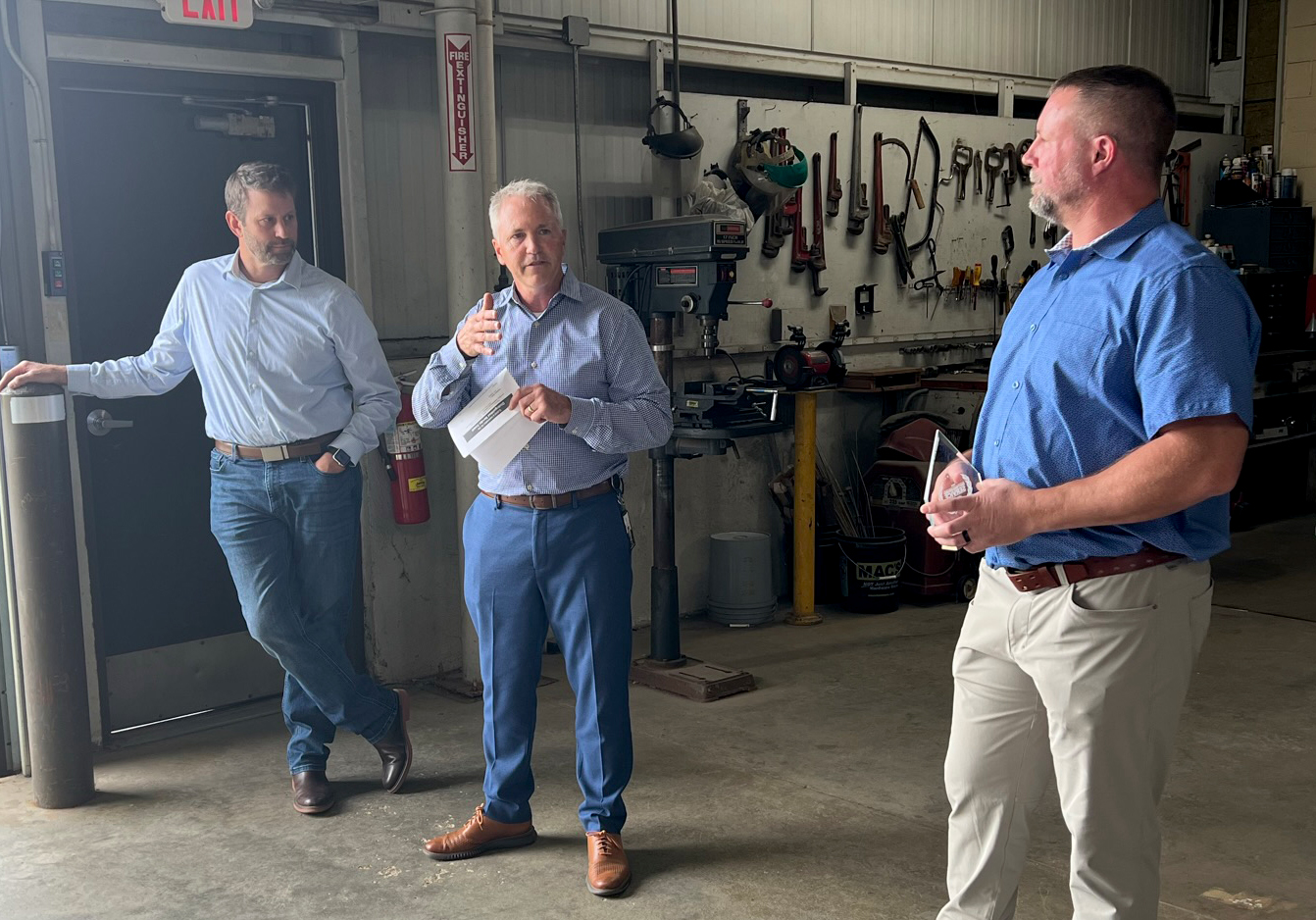 New facilities, new circuit
When asked about his greatest accomplishment with the city, Jongeling is quick to answer, "Circuit 13."
Circuit 13 is a 5.5-mile dedicated underground circuit from the city substation to the Water Reclamation Plant, new Light, Power and Traffic campus and the Public Safety campus. It requires boring a levee and boring under Interstate 229 and will provide a triple layer of redundant power for the three campuses, all of which provide critical services to Sioux Falls and the region.
Jongeling worked tirelessly on the project, recognizing the importance of extending the city's electric service to serve its facilities, which ultimately saves the city ratepayers money.
He was also a driving force in getting a new campus in place for his teams, a long-term facility where both crews come under one roof in an efficient and modern building.
He worked closely with Heartland Energy throughout the process to utilize the Energy ONE Incentive for the facilities, a special energy only rate that eliminates demand charges for large loads during the first few years of operation.
Giving back
Jongeling gives back to the city, the greater Sioux Falls area and the electric industry in a variety of ways.
He currently serves as vice president of the South Dakota Municipal Electric Association's Board of Trustees. He is also chair of Heartland Energy's Customer Connections Committee, which serves a formal channel for customers to offer perspective and feedback on Heartland operations.
Jongeling is also a member of the Lincoln County Planning and Zoning Commission.
Cotter recalled asking Jongeling how he got on the commission. He said there was a lot of development happening and he was curious, so he reached out to get more information and eventually was asked to be part of the commission.
"It's a duty he takes seriously, requiring many hours spent researching items to make educated and thoughtful decisions for the betterment of the county and surrounding areas," Cotter said.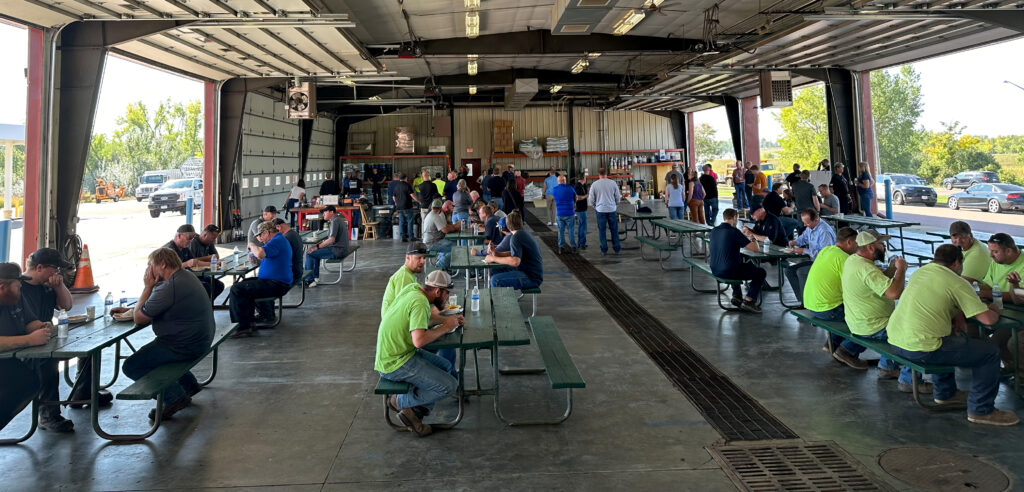 Jongeling is perhaps best known for the United Way Chili Cook-Off and Bean Bag Tournament he organizes each year.
The event raises money for a cause he is passionate about and is quick to rattle off stats on the organization's impact.
"The United Way helps 1 out of 3 people in the Sioux Empire community, whether it's through Meals on Wheels, Dolly Parton's Imagination Library, the, backpack program, or helping kids with counseling," he said. "Ninety percent of money raised stays right here."
Jongeling started the chili cook-off during his first year at Light & Power. The next year it was combined with a bean bag tournament.
Each year between 100 and 130 people attend and they raise an average of $1,500.
"It gets everyone from different departments together, gives them a chance to eat together, play games and get to know each other," he said. "It's a great social event plus we're raising money for a good cause."
When asked about what he does in his spare time, Jongeling said he likes to spend time with his wife, Alecia as well as his two children. He also noted his love of the outdoors.
"I like the lake life and I like four-wheeling in the Black Hills. Whatever it is, my couch still looks like new because I don't sit down very often."