CEO's Report: Electrification funding opportunities, free services highlight Annual Meeting
April 3, 2023
On our recent trip to Washington D.C. for the American Public Power Association Legislative Rally, the main topic of conversation was funding available through the latest federal programs.
Both the Infrastructure Investment and Jobs Act (IIJA) and Inflation Reduction Act (IRA) offer opportunities for both public power utilities and your customers.
The difficult part is knowing what programs you're eligible for and how to access the funds.
Heartland Energy puts on a number of events each year in hopes of providing education to customers on topics of great importance to you.
This year the Annual Meeting will focus on these federal funding opportunities and which may best fit your utility.
Beneficial electrification
Heartland Energy recently shifted the focus of our Power Forward program from energy efficiency to electrification.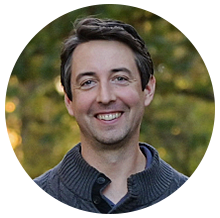 As electric utilities, we want customers to utilize electricity as their preferred energy source. It's not just because we want to sell more electricity. There are many benefits to choosing electricity, including safety and cost-savings. Electric appliances are typically more efficient, which fits with our original goal of the program.
We are excited to welcome Alex Hofmann from the Beneficial Electrification League to the Annual Meeting.
Hofmann previously worked for the American Public Power Association and therefore comes with a sturdy knowledge base in public power.
Hofmann will speak about beneficial electrification and the challenges and opportunities it provides for community-owned electric utilities' long-term growth strategies. He will discuss strategies for developing beneficial electrification programs including customer engagement, use of electricity to improve the lives of customers, and how trends such as federal investment through the IRA and IIJA will affect the industry.
Accessing funds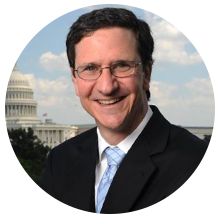 John Godfrey from the American Public Power Association will also be joining us. Godfrey is APPA's tax expert and is up to speed on the various aspects of both the IIJA and IRA.
Godfrey will specifically address funding available for electric vehicle infrastructure and other electrification opportunities.
He will also touch base on cybersecurity, grid resilience and weatherization.
If you have questions on a specific program within the IIJA or IRA, I encourage you to bring them to the meeting. Godfrey will be happy to answer your questions and help you understand how your utility can benefit from these programs.
With the abundance of funding plans available, it's impossible to cover everything, so have your questions ready.
Cybersecurity
Dakota State University (DSU) in Madison, SD has positioned themselves as experts in the field of cybersecurity.
They have formed partnerships with several government agencies and perform a variety of services in their state of the art MadLabs facility.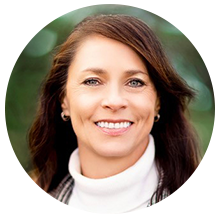 It only makes sense they would apply their expertise to help cities strengthen their cybersecurity posture.
The goal of Project Boundary Fence is simple: to help secure city networks from cyber attacks through external penetration testing on outward facing technology infrastructures.
In South Dakota, the project is free to all cities through funding form the Attorney General's office.
Heartland Energy reached out to DSU about offering the same services to our customers outside of South Dakota. We will be covering the cost of the service to ensure all our customers have access to a top-notch program evaluating their risk.
Dr. Arica Kulm, Director of Digital Forensics Services at DSU, will explain how Project Boundary Fence works and identify some of the most common risks they find when evaluating cities.
She will help everyone understand the importance of this vital service and how your utility will benefit from participating.
All utility personnel invited
It's not too late to RSVP to attend the Annual Meeting. Anyone associated with the utility is welcome and encouraged to attend. Whether you're the finance officer, electric superintendent, mayor, council member or other role player, we hope to see you there.
If you have not RSVP'd, please reach out right away to Heartland Chief Communications Office Ann Hyland.