Powering forward in the industry
April 3, 2023
Hyland marks 15 years with Heartland Energy; saving customers energy, money
In 2008, Heartland Energy began a conscious effort to sell less of its product in order to save its customers money.
Doing business as Heartland Consumers Power District, the public power utility announced the hiring of Ann (Garry) Hyland as Director of Energy Programs. Her job was to develop and promote an energy efficiency program that would benefit Heartland customer utilities as well as their commercial and residential ratepayers.
The program began in earnest, with a partnership with the South Dakota Energy Smart initiative and educational forums.
It developed greatly in 2009, earning the name Power Forward and officially launching with a residential Extreme Energy Makeover.
In the years that followed, Hyland hit a stride, incentivizing hundreds of replaced appliances and thousands of upgraded light bulbs while awarding tens of thousands in grant money to customer utilities.
As Power Forward evolved to meet cultural and industry demand, so did Hyland's role with Heartland Energy. On April 2 she celebrated fifteen years of service with the company, not only saving customers energy and money, but spreading the public power message.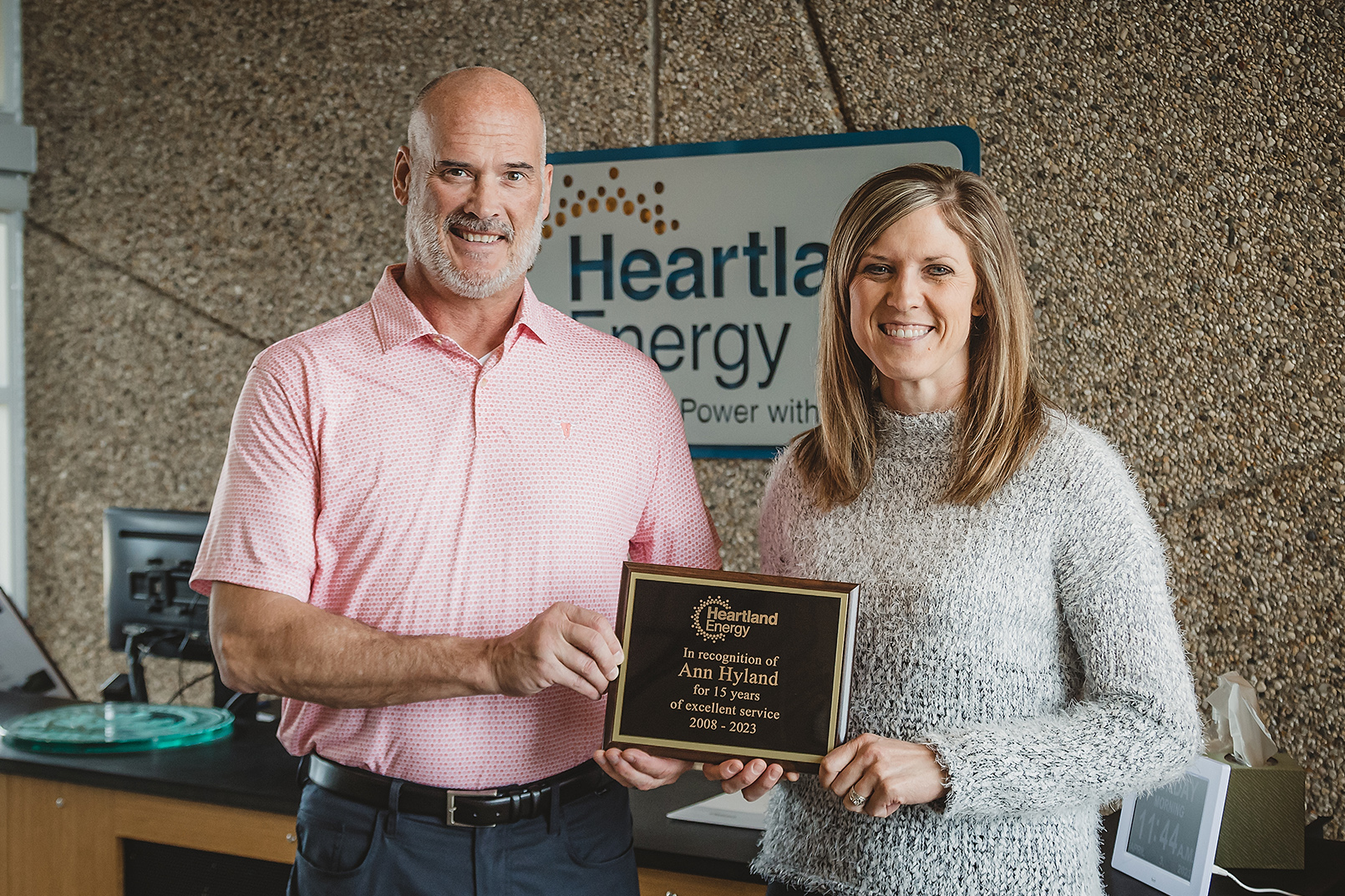 Consumer gain
Power Forward was developed with the intent of helping consumers more efficiently utilize electricity.
Hyland kicked off the program with contests for home and building makeovers to show the benefit of energy efficient improvements. Heartland Energy invested $130,000 in energy efficient upgrades on two residential properties and four public buildings over two years.
Heartland Energy also partnered with customer utilities to promote the use of lifetime warranty, electric water heaters. Participating municipalities received $2,500 at the time to begin selling Marathon water heaters at their utilities.
Later, Heartland Energy switched to offering rebates to consumers for purchasing lifetime warranty electric water heaters. Several Heartland Energy customers, such as the cities of Volga and Howard, still sell Marathons today.
To date, Heartland Energy has issued 362 rebates ranging from $200 to $400 depending on the size of the water heater.
In 2012, Power Forward evolved to include consumer rebates for upgrading appliances, HVAC equipment and lighting for more efficient models.
Residents were rewarded for purchasing ENERGY STAR refrigerators, freezers, dehumidifiers and more. Heartland Energy issued 374 appliance rebates before ending the program in 2016.
Heating and cooling rebates have sustained. To date, Hyland has issued rebates for 38 heat pumps, 44 central air conditioners and three geothermal heat pumps.
Rebates for LEDS were offered first to commercial and industrial customers and then also to residents.
"The commercial lighting rebate is still in place since oftentimes those upgrades are made in large quantities. As businesses continue to make the switch to LED, we hope our rebate program will help offset some of the upfront costs and make the transition a little easier."
According to Hyland, 15,620 lights in commercial settings are linked to Power Forward rebates.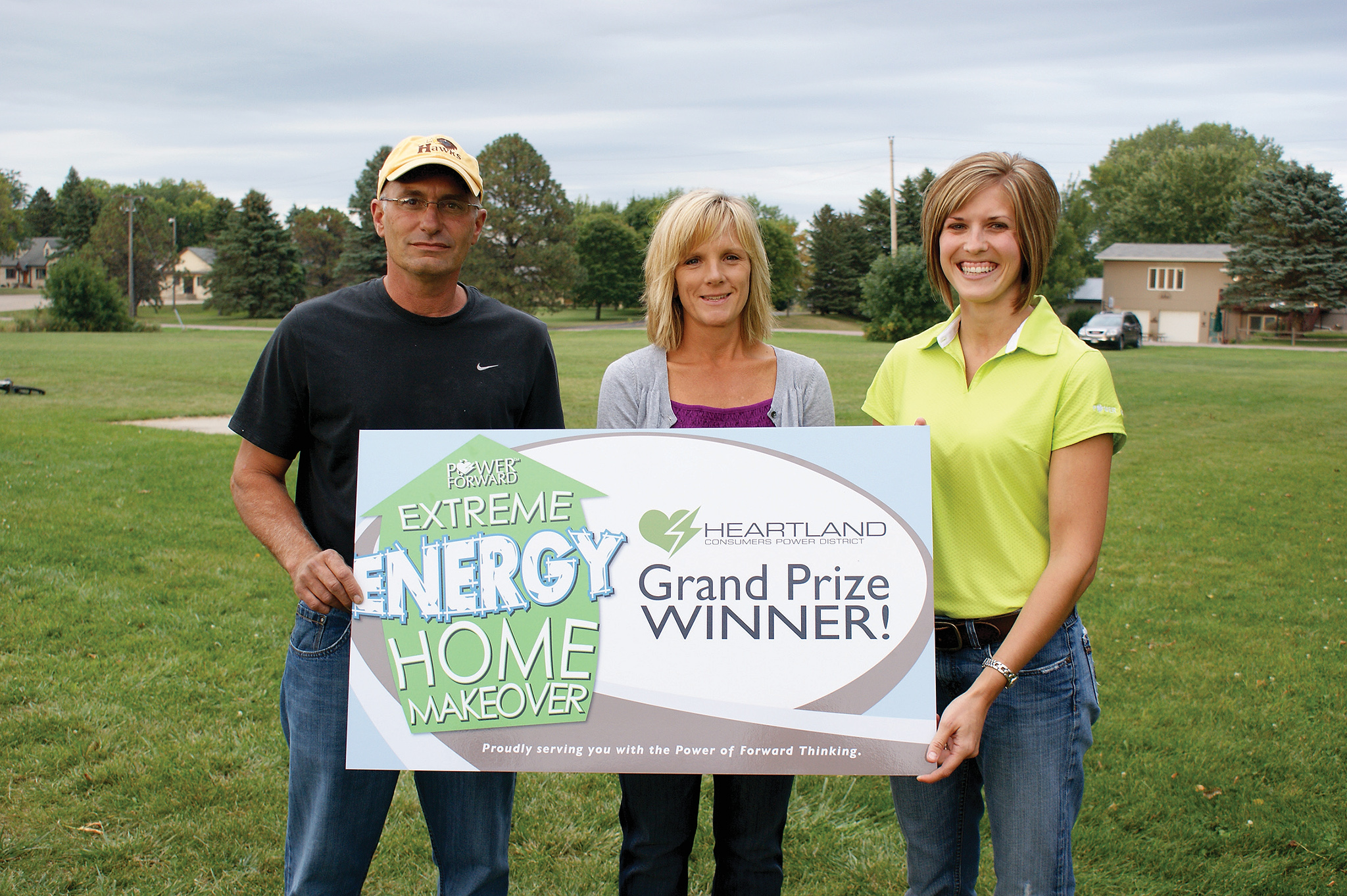 Grant program hits milestone
In 2011, Hyland unveiled an energy efficiency grant program to assist utilities with making efficiency upgrades of their own.
While the majority of the grants have helped fund street lighting upgrades, fund have also been used for interior lighting projects, HVAC upgrades and more.
"We invested in energy efficiency, and the grant program allowed our customers to follow suit. It empowered utilities to develop, promote, implement and manage local energy efficiency projects."
In 2022, the Power Forward grant program hit a notable milestone, having awarded over $500,000 to customer utilities.
"To have awarded over a half million dollars to our customers to help with energy efficiency improvements is exciting," Hyland said. "It's great knowing we are helping our customers."
Program adaptation
Today, Heartland Energy is still awarding grants and encouraging the use of efficient equipment and lighting. However, focus has shifted to the increased use of electricity as a safer, more affordable choice.
"Great strides have been made in technologies, and we have updated our program to reflect that," Hyland said. "It's easier and more affordable than ever to pick efficient equipment. Now we are doing what we can to help people make the switch to all-electric. The benefits extend beyond ratepayers to include the utility, city, electric grid and the environment."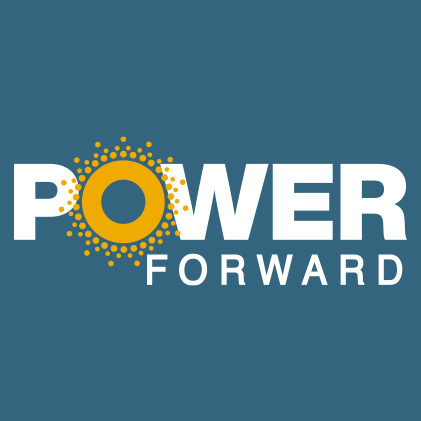 Some recent changes to the program are in sync with tax credits newly made available through the Inflation Reduction Act (IRA).
For example, federal tax credits for air source heat pumps increased to 30% of their cost through 2032. The same equipment may also earn consumers up to $1,200 in rebates from Heartland Energy, if the home also has an electric source for backup.
"Our goal is to encourage people to consider all-electric. As the efficiency of heat pumps have improved, it is more economical for homeowners to make the switch."
The IRA also includes a $7,500 consumer tax credit for electric vehicle (EV) purchases beginning in 2023. In January, Heartland Energy added a $500 EV charger rebate.
"EVs are growing in popularity and affordability. If we want to offer a complete approach to economical energy, it's important to keep up with technology," Hyland said.
Evolved role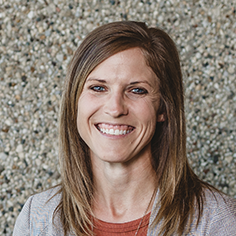 While Hyland was brought on to Heartland Energy primarily to implement and manage an energy efficiency program, she soon began utilizing her inherent strengths to expand her role with the company.
"I had a background in communications, having previously worked for the state's Tourism office," she said. "Soon, I started putting my experience to work at Heartland Energy, writing press releases and contributing to the newsletter. I also began helping plan customer events. I enjoyed working on the energy efficiency program, but it was also fun getting to tell people's stories."
After a few years, Hyland's role transformation became official with a new title of communications manager, and eventually chief communications officer. While she still manages the Power Forward program, she also oversees all communications aspects of the company including the website and social media.
Hyland says one of her greatest accomplishments at Heartland Energy is re-branding the company last summer. After almost two years of work, a new name, logo and color scheme were unveiled at the Summer Conference. Hyland worked closely with Projects and Marketing Coordinator Danielle Kearin and Lawrence & Schiller on the re-brand.
"It was fun digging into who we are as a company and hearing from customers throughout the process," Hyland said. "It was time to give ourselves a facelift and the entire process was enlightening. It's more than just a new name. It's changing our identity to one that gives meaning and purpose to the work we do every day."
Above all, Hyland enjoys the variety her job brings.
"Because we are a small company, we all wear a lot of different hats. From legislative advocacy to tracking federal programs available to customers to overseeing customer events, my job involves a lot of variety, which makes every day a little different."