Wendell Garwood remembered
May 2, 2018
Former Heartland general manager passes away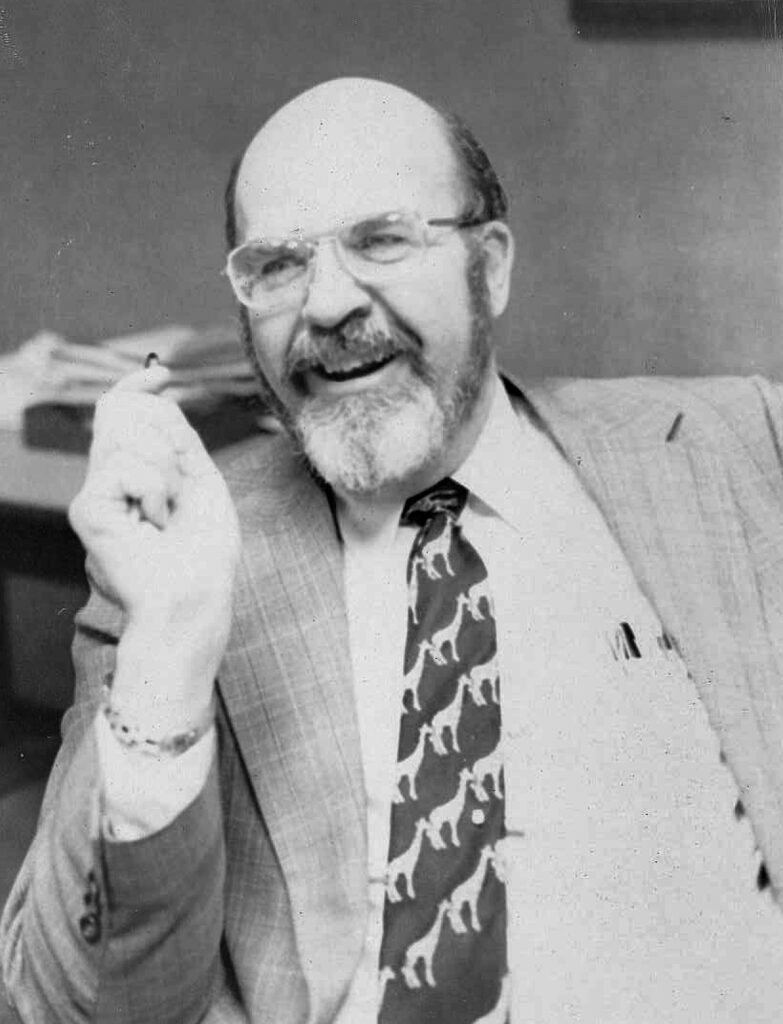 Wendell Jay "Topper" Garwood, 90, died April 6, 2018. Survivors include his husband, Jyri Tynkkynen, of Rovaniemi, Finland.
Born in Aberdeen, SD, Garwood was Heartland's second general manager, serving from November 1, 1978 until February 28, 1990. He is remembered by former and long-time staff and board members as "kind" and "very intelligent."
Garwood will be buried in Madison in August with a full obituary made available at a date to be announced later.
Key role at Heartland
Garwood was named GM of Heartland during the organization's early transformative years.
Heartland was formed as a special political subdivision of the state by voters in 1969. The district included the rural portions of 36 counties in southeastern and central South Dakota.
In late 1977, Heartland began buying and selling supplemental electric power, and Garwood was picked to lead the organization the following year. At the time he was chairman of the management committee for the Missouri Basin Power Project, a large jointly-owned power generating project under construction near Wheatland, Wyoming–known today as Laramie River Station (LRS).
By 1982, Heartland was serving 18 municipalities in South Dakota, Minnesota and Iowa, three state institutions and one electric cooperative. That year also marked the startup of LRS, and Garwood had a positive outlook for the business.
In a 1983 article with Argus Leader, he said, "I'm satisfied we've put together a utility that has done a good job under the circumstances, and has a secure future."
Garwood retired in 1990 and was succeeded by Dave Westbrock of Madison.
Background in power systems
Prior to joining Heartland, Garwood served as the executive director of the Missouri Basin Systems Group of Lakewood, Colorado, a power planning and coordination organization for electric cooperatives, municipal power systems and public power districts in the region.
He had previously worked for the Tri-State Generation and Transmission Association for 18 years, including time as executive vice president from 1961-1976.
During his career, he served on several national and regional power boards and committees, including director of the National Rural Electric Cooperative Association, director of the Mid-West Electric Consumers Association, director of the Colorado River Basin Consumers Power, Inc., and director and secretary of the Western Fuels Association. He also served on national committees for the rural electrics and the American Public Power Association.