Healing hands coming to White
May 2, 2018
Public Power is Good for Business: Massage therapist brings services to The Farmstead
Public Power is Good for Business is a quarterly section highlighting successful businesses and projects located in our customer communities. Public power communities help foster prosperity and growth by offering reliable electric service at cost-based rates.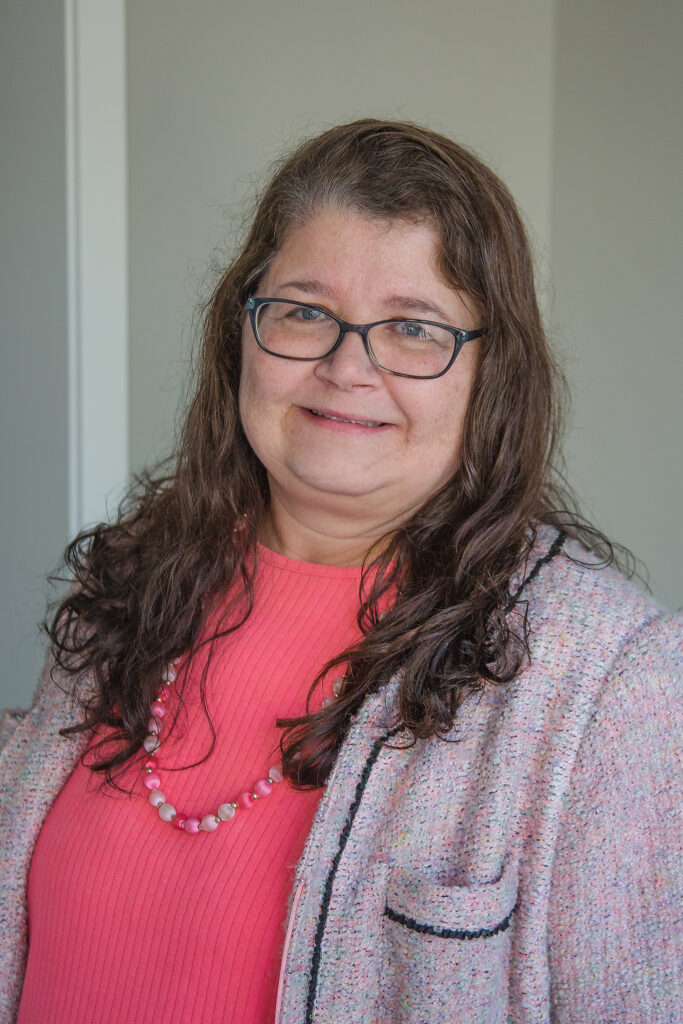 When it comes to healing, Diane Kinney believes it runs in her blood. As a young girl, she watched her grandmother, a "toe tickler," alleviate pain through reflexology.
"I'd watch her work with people and it was fascinating," she said. "I remember, our pastor had post-polio syndrome, and he could barely stand or walk down the aisles of church. But leaving her treatments, he'd walk out with ease."
Following in her grandmother's footsteps, Kinney also seeks to help others as a licensed massage therapist.
Through her business, Health Through Massage, she offers a variety of massage techniques as well as reflexology, aromatherapy and other remedies for clients of all ages.
Kinney previously operated her business out of an exercise facility in a nearby town. In June, hers will be the latest establishment to open in The Farmstead, a one-of-a-kind, multi-purpose building under construction in White, SD.
"I live in White, so I'm very excited to have my business in my hometown," she said. "It's what I've always dreamed of–having something right next door."
Skilled in body treatments
Originally from Veblen, SD, Kinney has been involved in the Brookings area healthcare industry in varying capacities since 1996.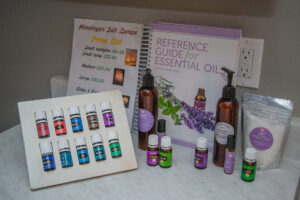 She worked as a Certified Occupational Therapy Assistant for the Brookings Health System until 2002. She's treated hospice patients and the elderly through local hospitals and nursing homes and has gained clients through referrals from area doctors and physical therapists.
As a massage therapist, she specializes in a broad variety of techniques, including deep tissue, Swedish, Meridian therapeutic, neuromuscular, hot stone and more. Through continuing education and training, she's broadened her scope of services to include treatments like kinesio taping.
She's also an independent distributor of Young Living Oils.
Her treatments provide pain and stress relief as well as help with long-term improvements, such as renewed energy, increased circulation, improved sleep and injury prevention.
The Farmstead presents new opportunities
The Farmstead is a $1.6 million multi-use facility spearheaded by Dedicated Investments Group (DIG) of Brookings. Housed in a completely renovated former senior living center, The Farmstead will house multiple amenities under one roof.
DIG is remodeling the 20,000 square-foot space to include a restaurant, day care, salon, office space, laundromat and fitness center. It will also offer twelve apartments, both one and two-bedroom.
Brookings Health System recently re-opened their newly remodeled clinic in a portion of the building. Kinney will be the facility's second tenant, occupying office space.
The move to White will eliminate her daily commute and free up more time for appointments. It will be more out of the way for some of her clients, but they say they're willing to make the drive.
She said the new location will likely allow her to take on some new clients as well, and her proximity to a fitness center and a health clinic might also work in her favor.
"I'm used to working with personal trainers and healthcare professionals to help with all kinds of needs. At The Farmstead, they'll be right next door, so maybe there will be more opportunities for collaboration."
Fitting, considering collaboration has been key to The Farmstead since the beginning.
DIG partnered with Mills Construction for the physical design and remodel, and Mills Property Management to manage the property once it is complete. They secured $1 million in financing with help from Heartland, the city's wholesale power supplier, and USDA's Rural Economic Development Loan & Grant Program.
All involved say the facility will create jobs, generate more local tax revenue and bring needed services to the area. For Kinney, the impact was immediate.
"The Farmstead is great for the community and the perfect solution for me," she said.
Life experiences led the way
Although Kinney primarily credits her grandmother, several family members and life experiences growing up have led her down this career path.
When she was in the third grade, her older brother Michael, age 12, was severely injured in a horse-related accident.
"He suffered a traumatic brain injury and was in a coma for seventeen days," she recalls. "When he woke, he had to re-learn everything."
Michael had to endure extensive occupational and physical therapy treatments as well as brain and memory exercises.
"He had to start over," she said. "He had to learn how to eat, walk and talk. We were re-introduced to him as his siblings. It was like he was a baby."
To further complicate things, her mother had another actual baby to raise—Kinney's younger brother, Wayne.
As the older sister, she helped with Wayne, who was born with a disability and also needed therapy.
The experiences left quite the impression on a young Kinney.
"Seeing what Michael went through at the hospital and helping Wayne with therapy at home led me to my therapeutic line of work," she said.
Health and help through massage
Many years after watching her grandmother care for others, it was Kinney's turn to help her ailing grandmother.
"At the end of her life, she was sick with cancer," she said. "I gave her treatments for four years, and it extended and improved her quality of life."
Kinney's aunt was also a reflexologist and was able to work until the age of 91. She hopes she gets the same longevity out of her career, if only to continue providing relief.
"I believe I can provide the community with care. Whatever a person needs, I'm here to help," she said.