Public Power is Good for Business
T&R Electric powers industry, community
Family, community, quality, and service. These are some of the core values driving the largest supplier of remanufactured transformers in the United States.
With roots dating back to 1961, T&R Electric Supply Company was founded in a small shop on Main Street of Colman, SD with two employees. Today, they deliver transformers and other high voltage equipment to customers in all 50 states—and around the world.
"We serve municipalities and other utilities as well as commercial and industrial customers," said Sales Representative Keaton Westover. "As a family-owned company, we've found success because of our massive inventory and commitment to creating a great customer experience."
From humble beginnings to a 61-acre campus and nearly 200 employees, T&R is powering the industry. They remain rooted in the community of just under 700 and committed to the values that helped them grow.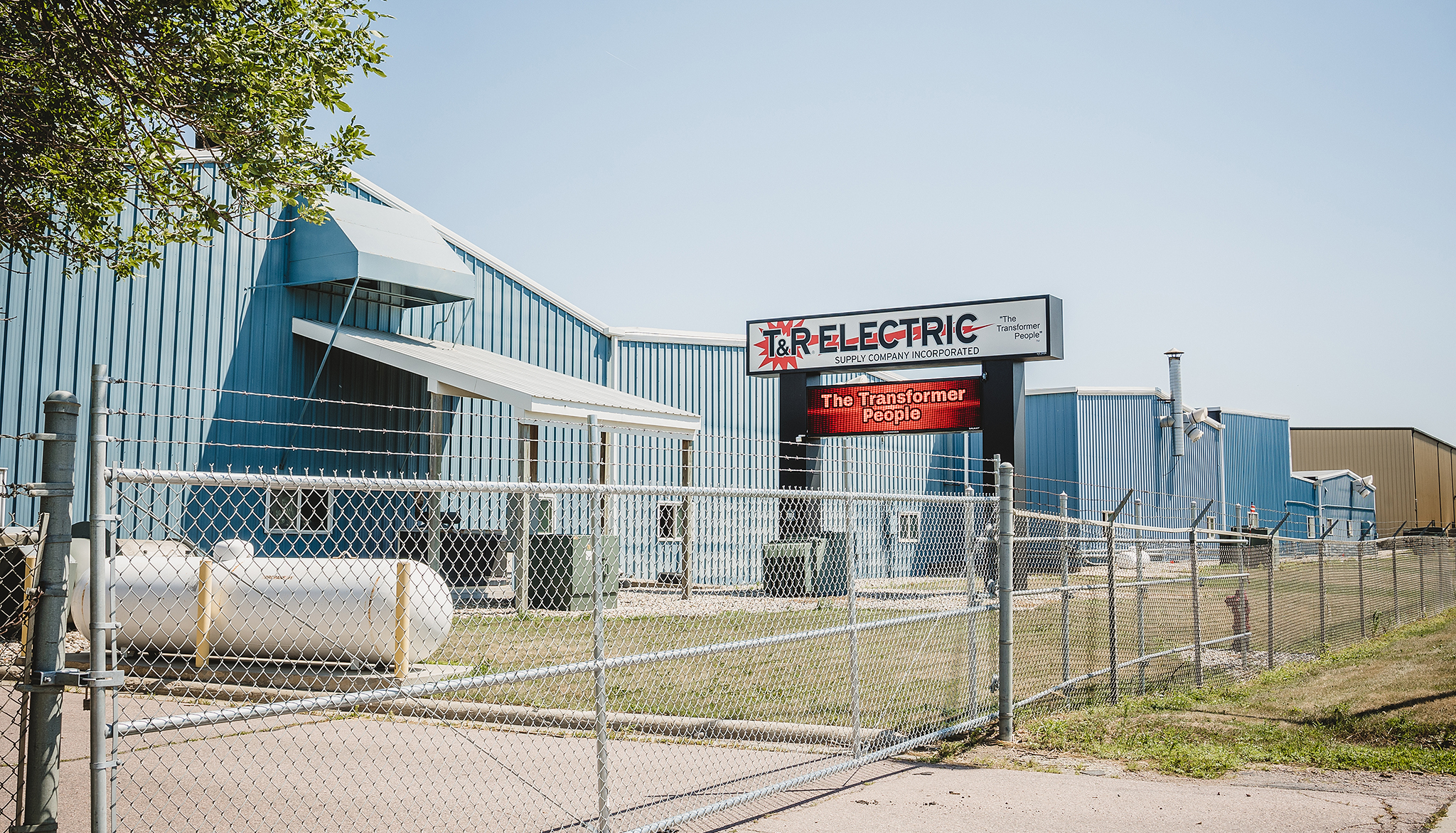 Industry leaders
Jim Thompson and Ken Ross founded T&R in 1961. They started out recycling batteries and transformers. Today the company specializes in rewinding and reconditioning power and distribution transformers.
A fire in 1973 forced the small company to move to its present location along SD Highway 34. Sixty-six acres of land provided more opportunity to grow, and they did just that.
Today T&R's headquarters includes 14 buildings and 221,000 square-feet of manufacturing space. It also includes office facilities, a mechanic shop, scrapping facility, lab, production space and ample storage.
Because they focus on quick delivery, T&R boasts an inventory of 42,000 transformers and hundreds of thousands of parts.
"We maintain the largest inventory in the nation," Westover said. "We're also centrally located in the U.S. and can easily ship coast to coast."
Beyond supply, T&R is backed by an industry-leading warranty of up to 36 months on transformers.
"Our staff is highly trained and highly experienced when it comes to reconditioning and rewinding transformers. They are the best at what they do, and we have full confidence in their abilities. It allows us to offer one of the most extensive guarantees in the industry."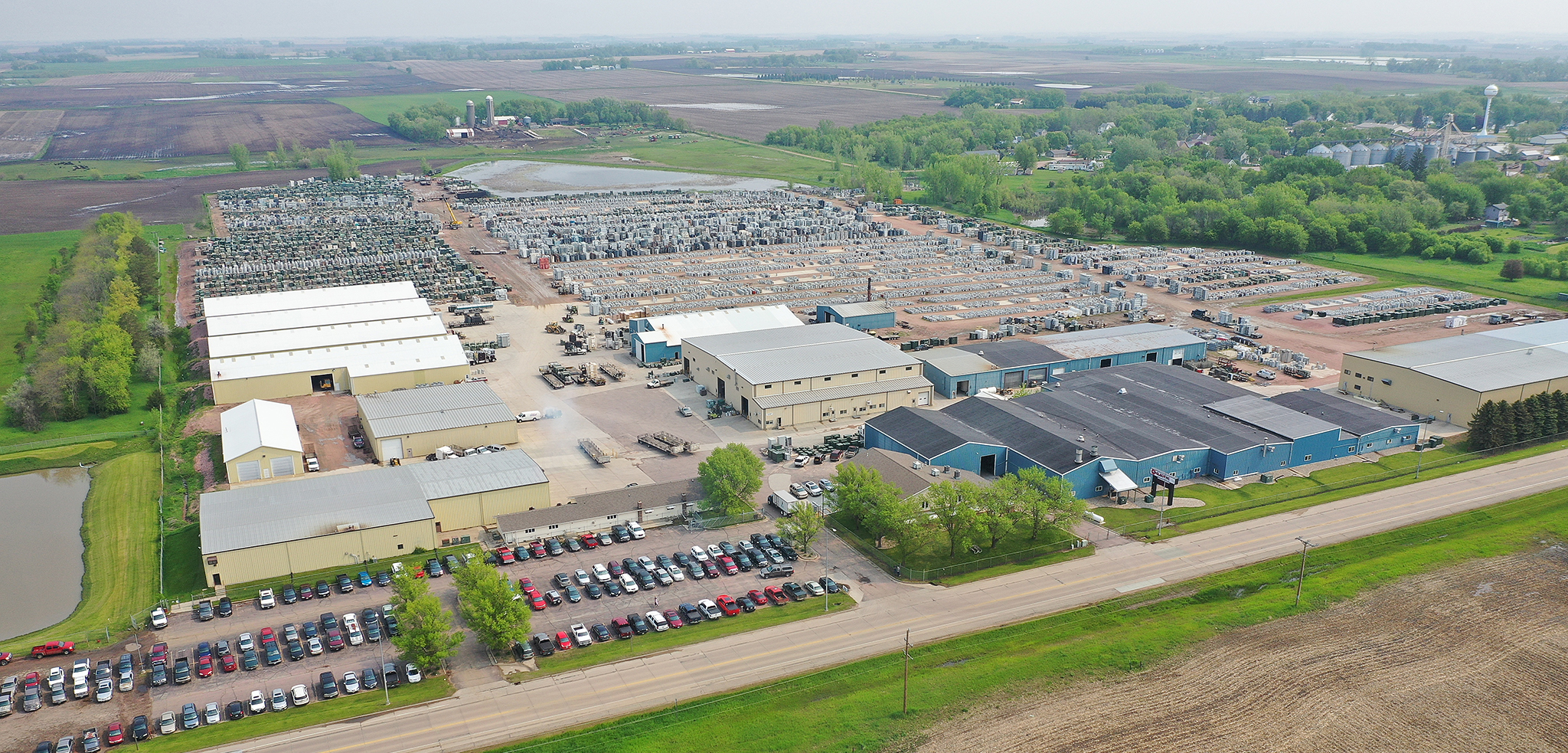 Industry challenges
Transformers are a critical power grid component, essential for the extension of electric service from one circuit to another. They consist of specialized, expensive and sometimes rare materials that are not often produced in the U.S.
In the wake of COVID-19, this reliance on imports has created a big problem. Supply chain disruptions are plaguing the electric industry, exacerbated by inflation.
"We are seeing a shortage in copper, tanks, bushing and other materials," Westover said. "We're fortunate with our stock that we can get product out, but it's very difficult to get components in."
Westover said the disruption is extending lead times and creating uncertainty. This is especially troubling for municipalities, who need to replace aging equipment or require transformers for growth.
Furthermore, utilities often budget annually, preparing for costs a year in advance. But new manufacturers are currently facing lead times of two to three years. A utility's business may not be urgent enough to even render a quote.
"They won't work with the city because the demand isn't there," Westover said.
As such, T&R is acquiring new customers who've historically purchased new.
"We've seen substantial growth in customers of small-to-medium sized towns who are out of options," he said. "Our lead time is out as well, but it's a fraction compared to new manufacturers."
Although T&R can't prevent the delay, Westover said his team is focused on getting customers answers.
"At minimum, we can provide a number for budget purposes. We can eliminate that unknown, which is something we strive to do," he said. "We're facing rising costs, inventory shortage and high demand. It's a stressful time right now, but thankfully our customers understand it's a global issue."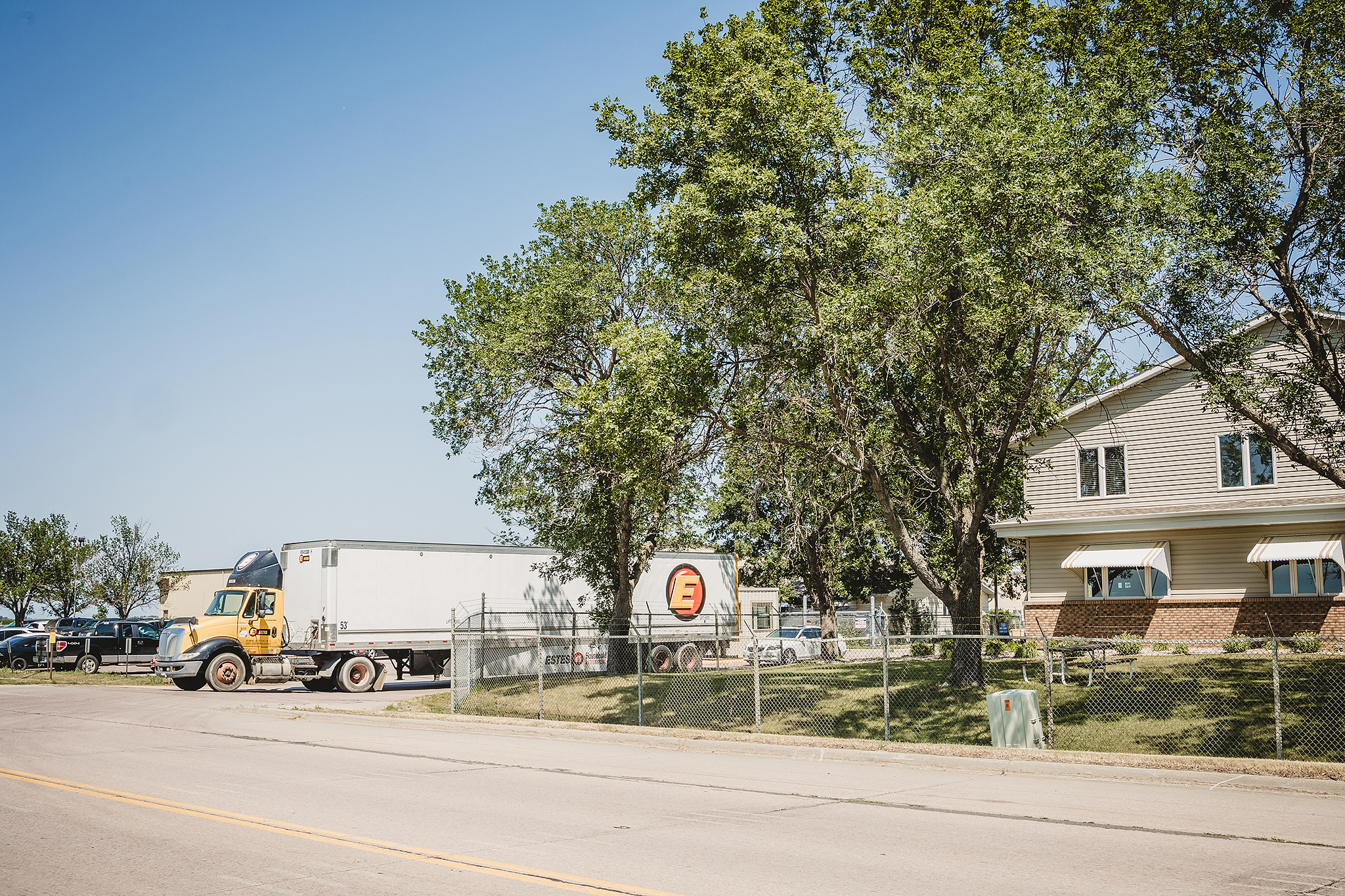 Family-focused
Quality transformers and outstanding customer service are T&R's objectives. Its cornerstone, however, is family.
Step-brothers Thompson and Ross set the tone when they founded the company. For a short period, they were the sole employees. But they found success in building and strengthening relationships—treating customers like family—and the business grew.
When it came time to retire, the co-owners found leaders who would operate under this same principle. Thompson's son Chris was named CEO and Ross's son-in-law Rich Westover was named president in 2006.
Under their helm, T&R grew to become Moody County's largest employer. Presently its workforce consists of 185 full-time employees, including the third generation of executives.
Jim's granddaughter, Kirsten Taggart, is vice president of compliance. Keaton is Rich's son; his sister Kylie is also in sales.
Beyond the c-suite, other local families are sprinkled throughout the company. Siblings, cousins, grandchildren—relatives of all types can be found in various departments.
The kinship leads to longevity among employees and customers.
"We have dozens of employees who've been with us 20 years and beyond. Two of our sales staff are reaching 50 years," said Taggart. "That longevity and experience create a specific comfort level and relationship with customers that can't be matched."
Westover credits the founders for choosing family-centric operations versus the corporate model.
"At T&R we emphasize community. We provide flexible schedules so employees can attend kids' sporting events or extra-curriculars. We encourage staff to volunteer and be involved in the community. We take pride in being family-owned and family-focused."
Sales Representative Keaton Westover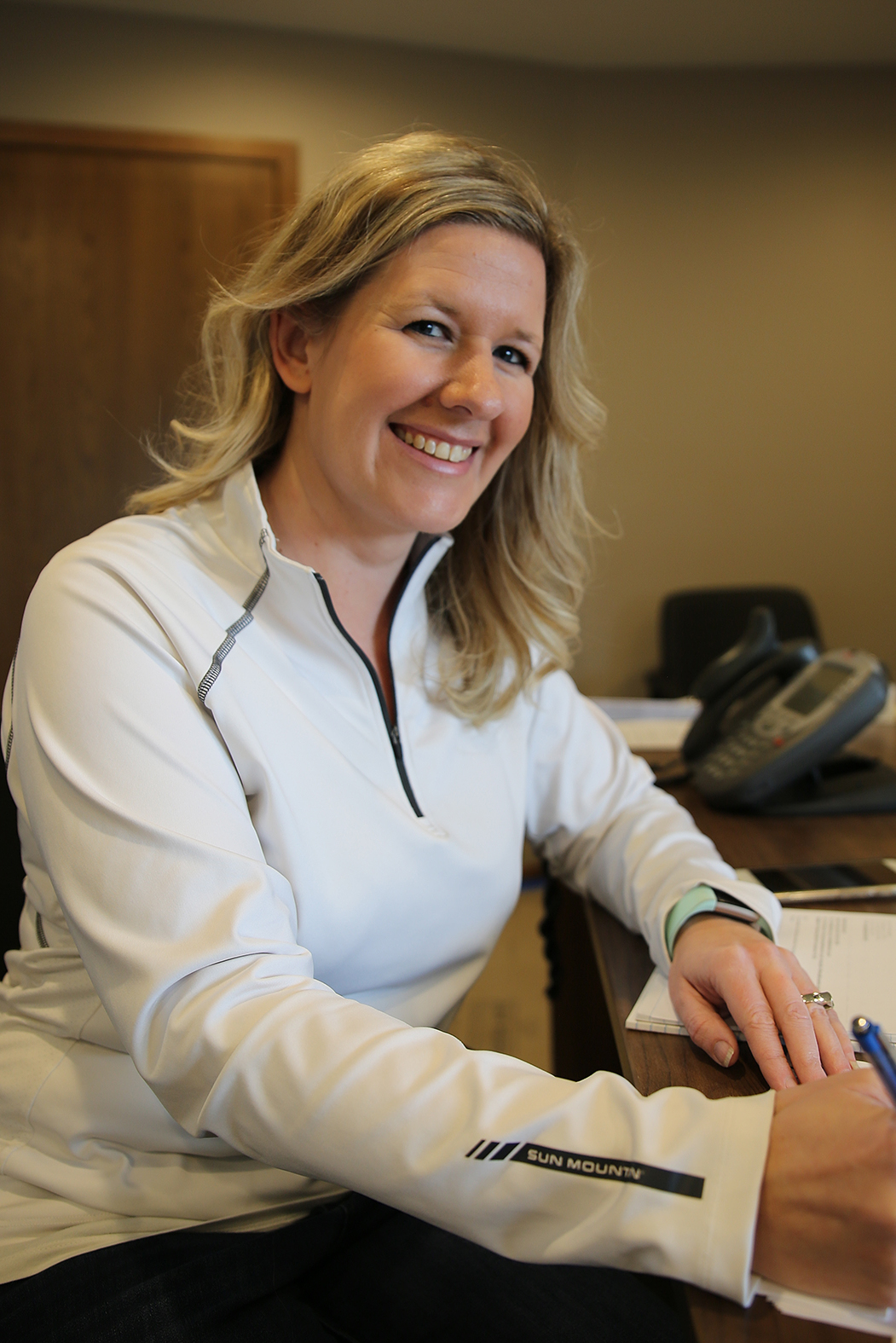 Vice President of Compliance Kirsten Taggart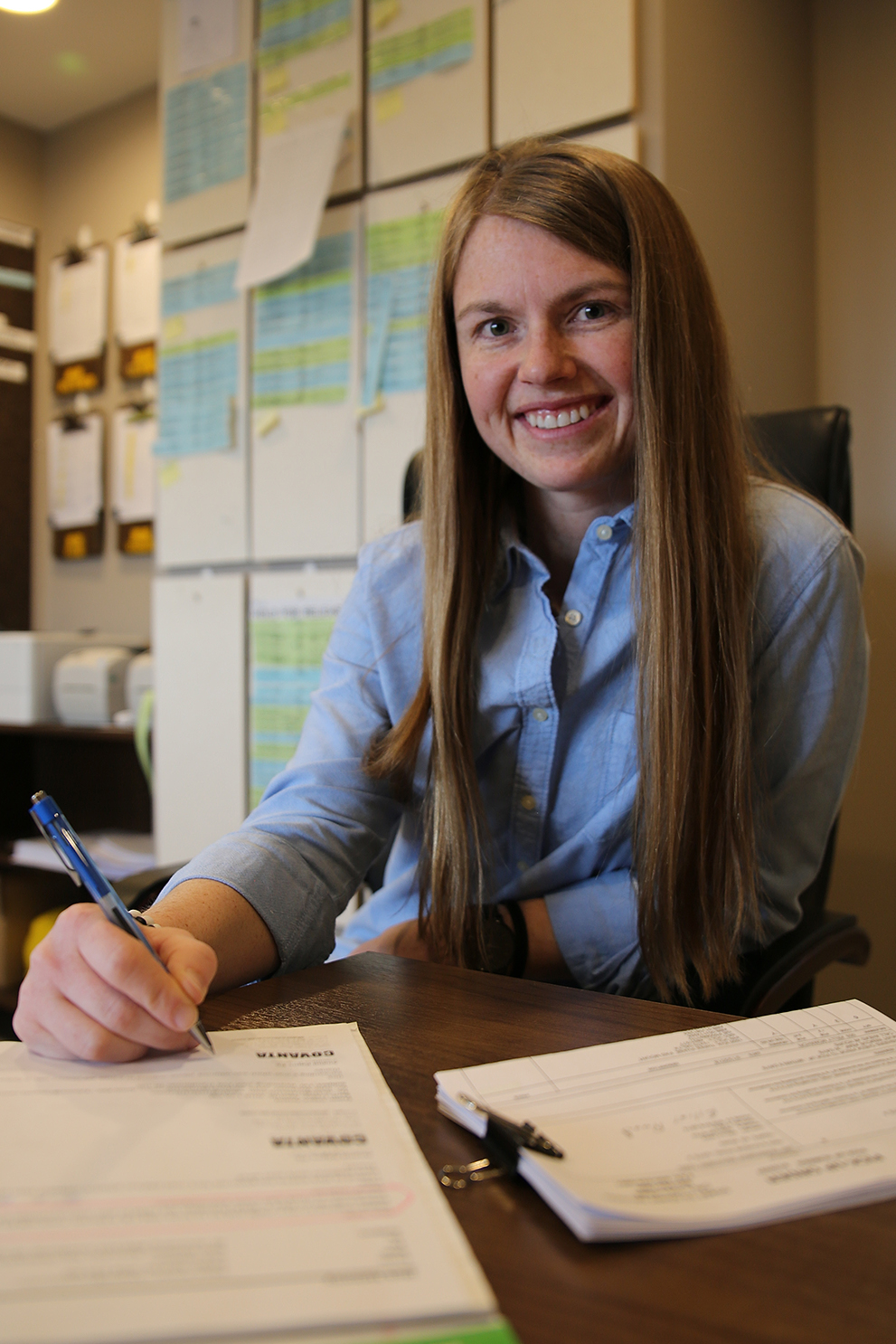 Sales Representative Kylie Westover
Forward-thinking
Despite the industry challenges, the leaders at T&R are optimistic for the future.
"We're always planning for growth—expansion is an active conversation," Westover said.
The company could easily expand its workforce but competes with larger cities like Brookings and Sioux Falls.
"We are situated in a great community with a wealth of local support," said Taggart. "But we are close enough to larger markets that it can be tough to find employees. We are doing our best to get people in here to learn the trade."
This includes raising its starting wage and supporting local housing efforts. The business also partners with Colman-Egan High School to offer career and technical education credits.
All the while, the company will focus on what it does best: delivering a high-performing product with the best service in the industry.
"People may come to T&R for the inventory, but they stick with us for the customer service," said Westover. "We've learned and firmly believe that sometimes the solution isn't the bottom line—it's about keeping your customer happy."