APPA's Ditto, Governor Noem highlight historic Summer Conference
August 3, 2022
Since its origin in 2006, the Heartland Summer Conference has grown to become our premier customer event.
This year's conference was no exception. Nationally-recognized keynote speakers, record attendees and a brand launch led to an event of historic proportions.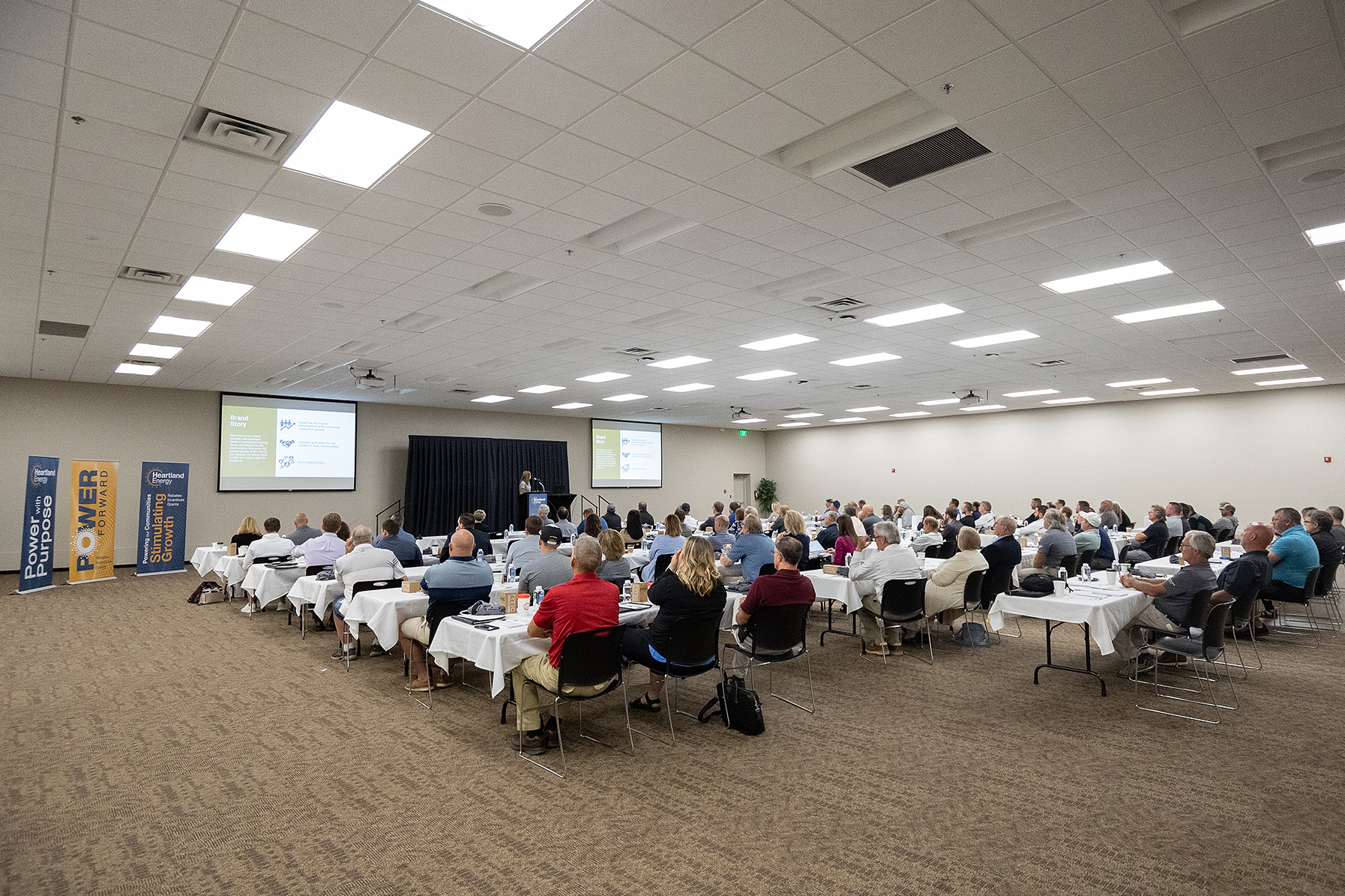 APPA CEO shares industry update
American Public Power Association's Joy Ditto gave the first keynote address. As CEO of public power's national trade organization, Ditto advocates before the federal government to protect public power utilities and the people they serve.
After providing a brief background of the public power model, Ditto shared an update on APPA's latest activities. Specifically, she discussed the regulatory, agency and industry topics on which APPA is currently focusing its attention.
Included among these are climate change regulations, grid security, federal Power Marketing Administration issues, and more. The Investment and Jobs Act infrastructure bill is also of particular interest, and Ditto said the agency is closely monitoring its implementation.
Finally, Ditto highlighted how APPA is planning for the future, including keeping up with an evolving industry. She shared challenges utilities are facing across the nation and how they are meeting customer expectations.
According to Ditto, APPA is working to create more opportunities in a variety of manners. The agency is seeking to better educate policy makers, leverage federal dollars and resources, share knowledge and resources across more platforms, and develop and maintain partnerships, all for the benefit of public power utilities.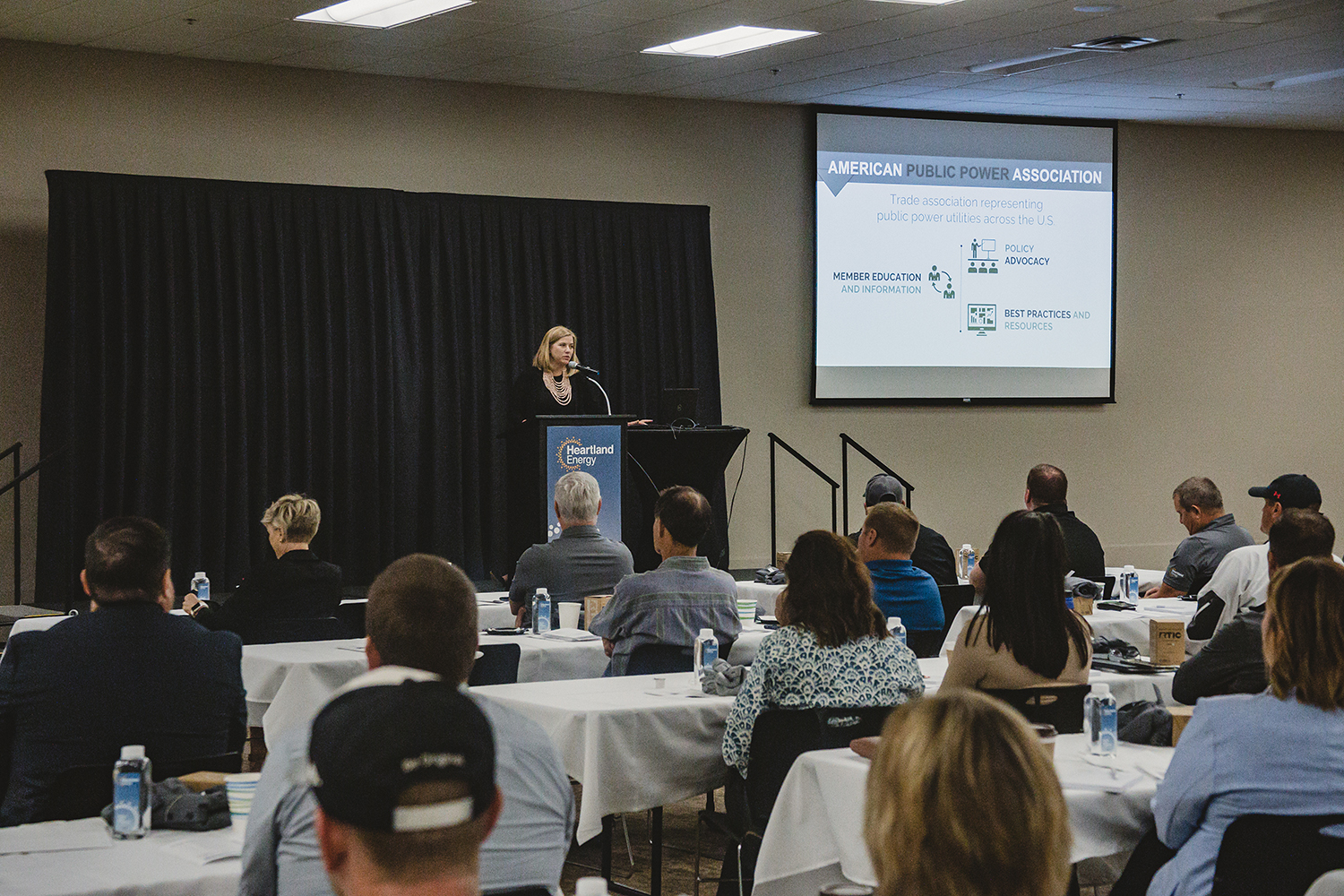 Governor Noem touts partnership
Another nationally-recognized leader took the stage following Joy Ditto. South Dakota Governor Kristi Noem provided a keynote address in her first visit to the Heartland Summer Conference.
Noem spoke about Heartland Energy's storied partnership with the state in promoting economic development. She said Heartland has been "incredibly powerful" in helping create opportunities for growth, allowing the state to be "extremely innovative in the proposals we put together."
She praised Heartland Energy for providing businesses with more than power supply: consistency, certainty and long-term planning.
Noem also spoke about the energy industry and its impact on South Dakota. She said she's been working with a coalition of Republican governors to weigh in on policies proposed by the Environmental Protection Agency.
Noem said it's critically important that the state–and nation–focuses on having adequate infrastructure in place with assurance it's affordable for every single family.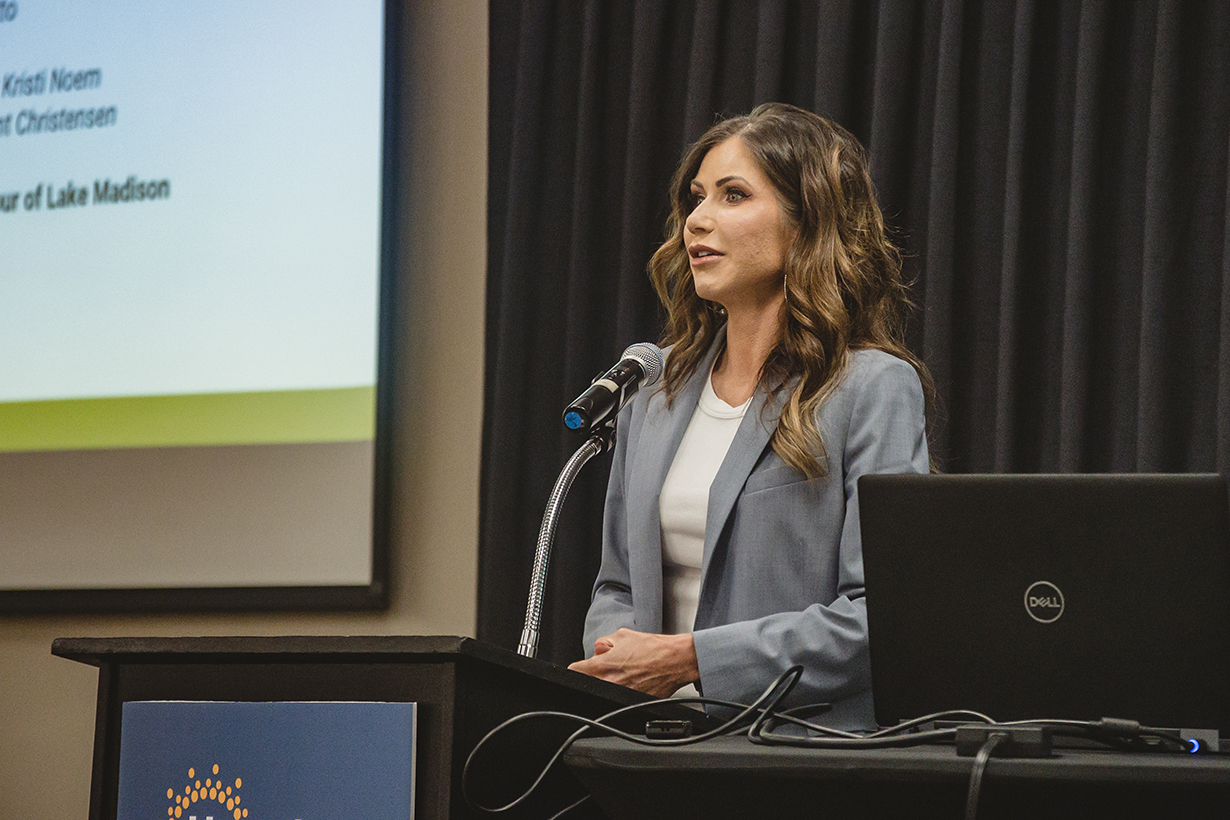 Christensen shares development tips
Rounding out the speaker lineup was Brent Christensen of Madelia, MN.
Christensen is the president and CEO of Christensen Communications Company, an Independent Local Exchange Carrier. He's also the co-founder of the Madelia Area Redevelopment Corporation, or MARC.
The organization was created to spur economic development in the eastern half of Watonwan County, MN. It also became instrumental in Madelia's recovery after a community-changing event.
In the early hours of February 3, 2016, a massive explosion and fire wiped out multiple businesses along Madelia's Main Street. In response, MARC along with other organizations, businesses and residents rallied together to rebuild and restore.
Christensen shared his community's story including their recovery action plan and lessons learned. He also discussed how local leaders focus on what he calls the three parts of economic development: retaining jobs, creating jobs and fostering collaboration.
According to Christensen, Madelia thrives because of various efforts to promote local business programs and improve communications, recruit start-ups and telecommuters, and create and foster cooperation and teamwork throughout the business community.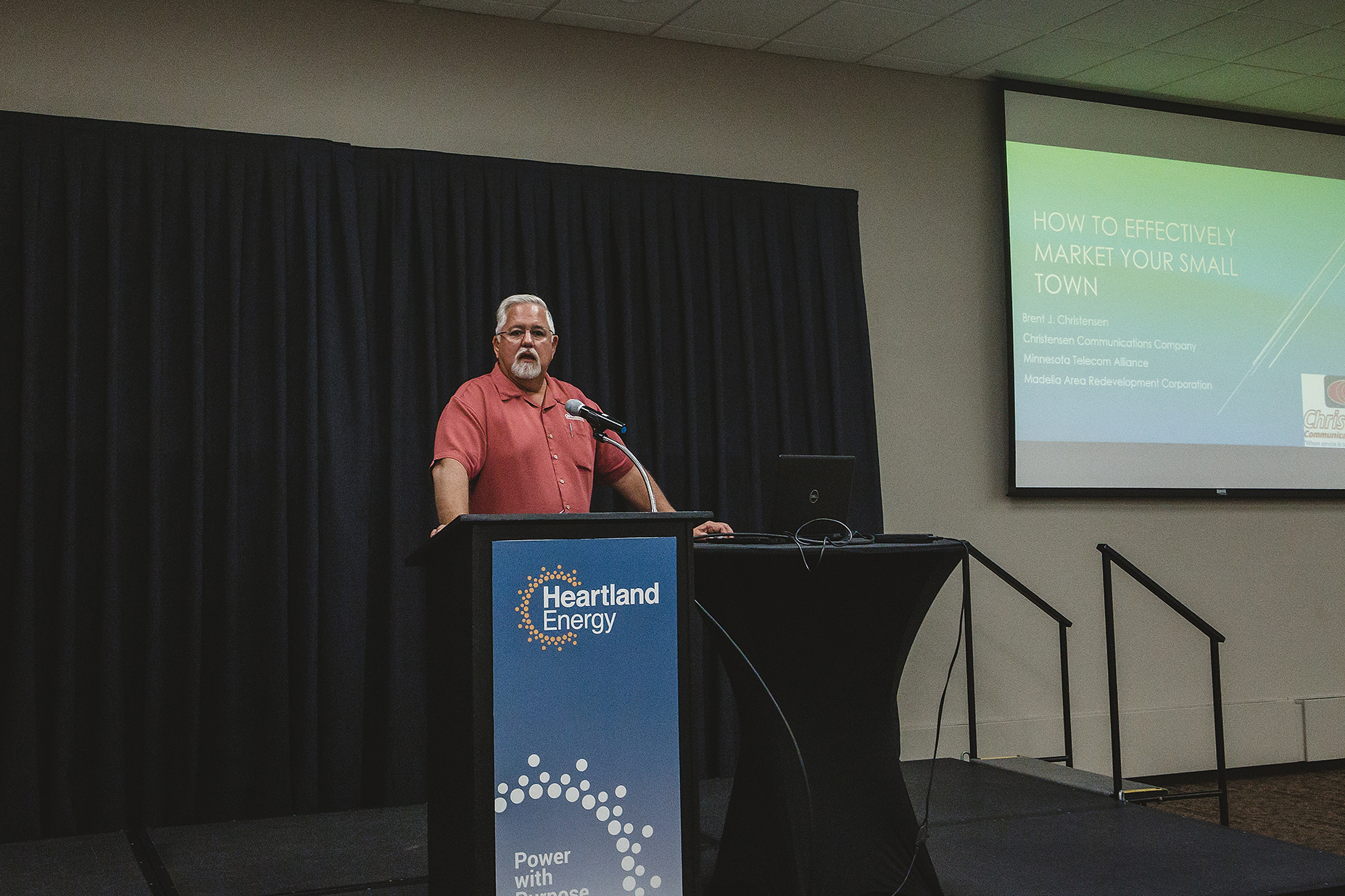 Afternoon entertainment enjoyed by all
As always, the Summer Conference is capped off with an afternoon of entertainment and networking opportunities.
Sixty-two golfers participated in the annual Heartland Invitational golf tournament at the Madison Golf & Country Club. Heartland Director of Economic Development Casey Crabtree captained the winning team, which also included Matthew McCaulley, SD Senator Kent Peterson and SD Representative Will Mortenson.
Other guests opted to enjoy a boat tour of Lake Madison.