Parker grad receives valuable training at local municipality
August 3, 2022
Jason Ebeling earns lineworker scholarship from national trade association representing public power utilities
Jason Ebeling has always been interested in electric linework.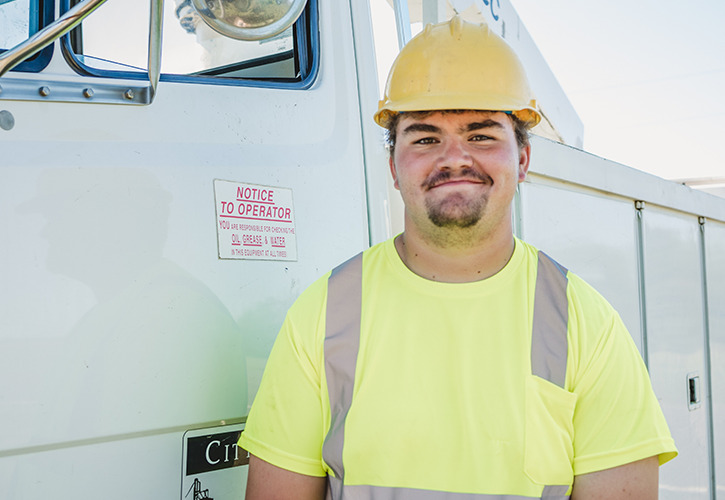 "When the weather is bad, [lineworkers] are the real superheroes," he said. "They brave the storms and fix everything to keep the power on. I thought it would be cool to do that."
A recent high school graduate, Ebeling's ultimate goal is to be a lineman, ideally working for a utility near his family farm. With help from American Public Power Association (APPA) and the city of Parker, he is one step closer to realizing his dream.
Ebeling earned a scholarship from APPA to help pay for technical education. In conjunction, the city provided a job shadow experience to help him get a glimpse of his future as a lineworker.
Student/Utility relationship
Ebeling the son of Sarah and John Ebeling. He graduated from Parker High School in May of 2022.
This fall he plans to attend Mitchell Technical Institute to study power line construction and maintenance. He received a $2,000 scholarship from APPA to help pay for the nine-month program.
One of the scholarship's requirements is acquiring a public power sponsor. Luckily, he had to look no further than his local municipality.
Officials with the city of Parker invited Ebeling to shadow Electric Superintendent Tanner Plucker. The city also agreed to serve as a resource and mentor, providing Ebeling with more knowledge of the electric utility industry, including career opportunities in public power.
"This scholarship program is a win-win for all involved," said Finance Officer Adam Jans. "We're helping a student obtain a scholarship for a trade that is in high demand, and it's of no cost to the city. Hopefully we can do it again in the future."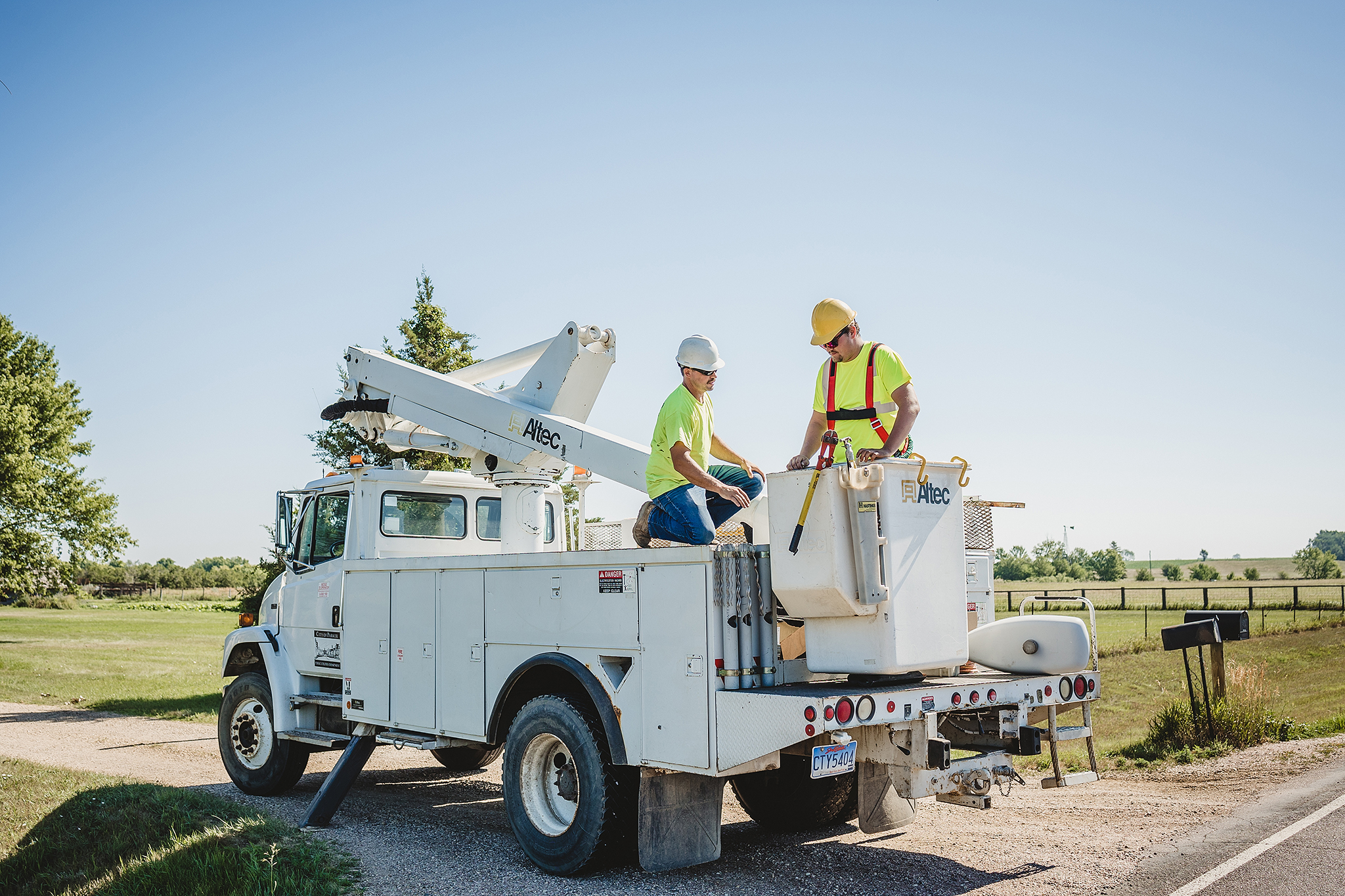 On-the-job training
Over the summer, Ebeling has received priceless on the job experience which will better prepare him for technical school. In July, he joined Plucker as he removed storm-damaged power lines and poles.
According to Plucker, the lines were owned by the city and previously provided electric service to a well just outside of town. Although de-energized for nearly a decade, the cables and 22 poles were still intact.
Extreme high winds recently snapped some of the wires, however, blowing them onto the nearby highway and creating a serious safety hazard.
Ebeling helped Plucker examine the poles and remove some of the wire. This included operating the city's bucket truck—a first for the future lineworker.
He also got an up-close look at some transformers and utility boxes, all the while learning the importance of electric safety.
Public power partnership
APPA is the trade organization for not-for-profit, community-owned utilities across the United States. Parker is an APPA member through its wholesale electric power provider, Heartland Energy.
The membership gives Parker access to a breadth of programs and resources, including APPA's Demonstration of Energy and Efficiency Developments program. Also known as DEED, the program funds research, pilot projects and education to improve the operations and services of public power utilities.
Ebeling received DEED's Lineworker and Technical Education Scholarship, which supports the education of students working toward lineworker and other technical careers that are in high demand by electric utilities.