Tara Yost takes reins of On Hand
May 4, 2023
By Jaimi M. Lammers, The Miller Press; published April 22, 2023; reprinted with permission
Tara Yost began her duties as On Hand Development's Executive Director on April 3. On Hand Development Corporation was created in 1987 by a group of citizens to help keep the Hand County area vital and growing. They have been "on hand" and working toward that goal ever since.
"I want to keep Miller thriving and keep businesses here while bringing new ones in," said Yost. "We want kids to come back here to work and have a place to live."
Yost, who ranches with her husband Wade, their three sons and Wade's family south of Ree Heights, plans to bring her ag background into her new job at On Hand.
"I want to go visit the ranchers to find out what they need from Miller that we don't currently offer. We don't want them going to other towns," she commented.
She also holds an elementary education degree and taught for four years before beginning their family. "I still like to work with kids and want to involve the youth more," explained Yost. "I'm not afraid to meet new people and visit. I'm ready to be out and about."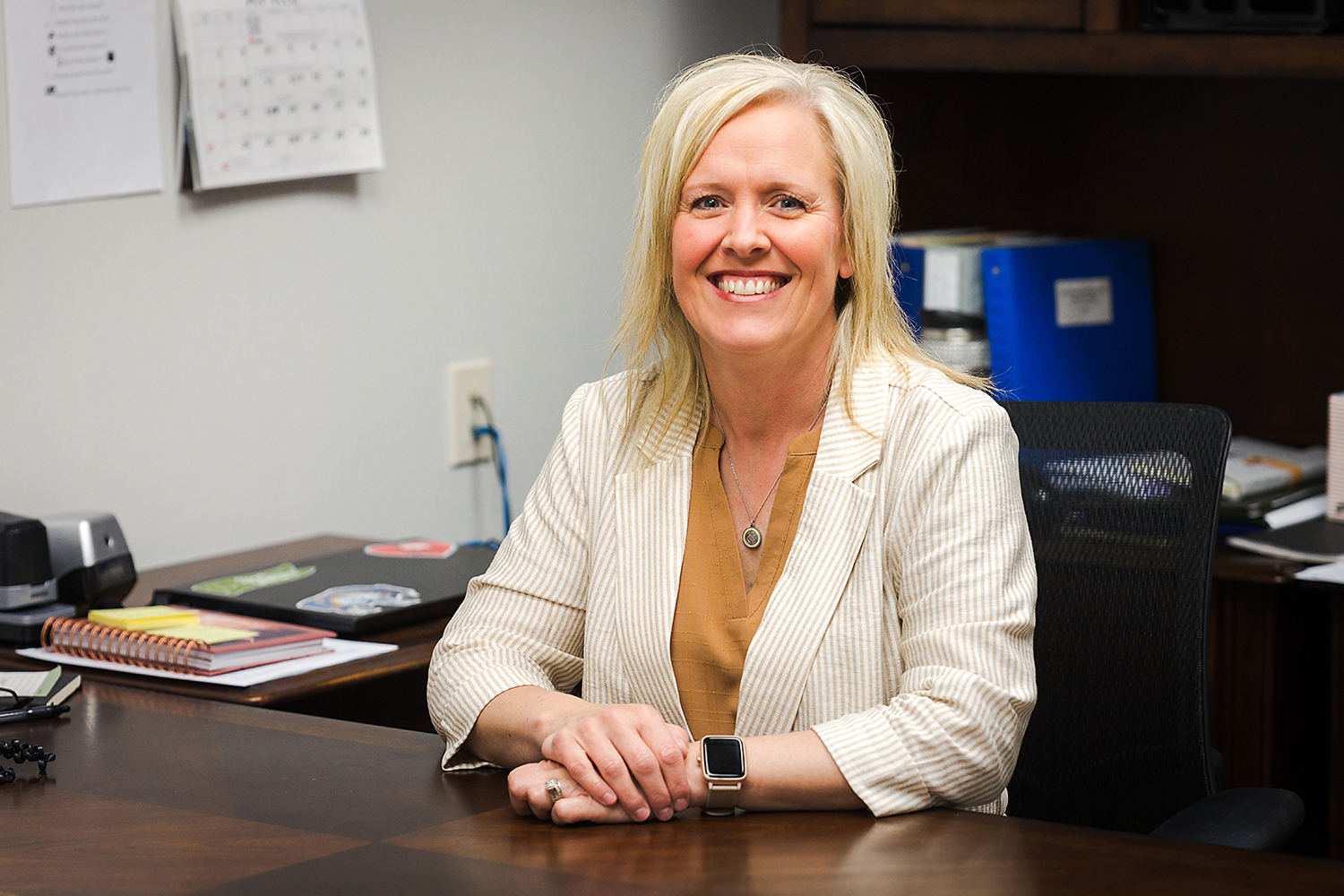 Yost lists lack of housing and employees as the biggest challenges facing the area. She has plans to attend a variety of conferences to learn what resources are available. She is also spending her first weeks in the position contacting these organizations who help OHDC with these resources to introduce herself.
The OHDC office located in the Miller Community Center is open 8 a.m. to 4:30 p.m. Monday through Friday. However, Yost is often out and about in the community. She can be contacted at 605-853-3098, 605-390-6447, or tara@millersd.org.
"I'm very excited. This is perfect with the flexibility and smaller office plus we have a really good board," said Yost. "I don't know all the answers—but I'm learning as fast as I can! I'm always willing to listen. If anyone has a concern, call or email me and I'm willing to find an answer. I'm here for all Hand County businesses."
Yost also serves on the Miller School Board and was instrumental in starting the Beef in School Program to utilize locally grown meat to feed our school students. She helps with the youth basketball program.
The mission of On Hand Development Corporation is to maintain and assist in the expansion of existing businesses and support the growth of new businesses while striving to improve the economy and advancing a positive quality of life in Hand County.
On Hand Development Corporation, OHDC, is a private, non-profit corporation dedicated to improving the economic health of Miller and the surrounding area. It is governed by an 11-person volunteer board of directors and employs a full-time executive director and a part-time office assistant.
The On Hand Board meets monthly and has a number of other committees that meet when needed. They serve voluntarily and receive no reimbursement for their time and commitment to the community.
The On Hand Board consists of members from throughout Hand County. According to the organization's by-laws, the board must consist of: six at large directors, two finance directors, and three governmental directors. Three of the professional directors are Miller C&C members. The remaining professional spots are selected within the Board of Directors. The governmental spots are to be filled from the ranks of the Miller City Council, the Hand County Commissioners, and the Miller School Board. The positions are selected by those respective organizations' governing bodies to be appointed to the board.
Current board members include: Tim Bode, Cooper Bebo, Joe Zeller, Laine Warkethien, Jason Wilhelm, Travis Stevens, BJ Hughes, Brian Bonebright, Sarah DeHaai, Natalie Bertsch, and Jim Jones.