Madison businesses reap rewards with Growth Incentives
May 4, 2023
Heartland Energy program helps The Office and Best Western Lakeview Hotel
Estimating expenses can be challenging when starting a business. Knowing how much electricity you'll use can be especially difficult.
A program offered by Heartland Energy aims to relieve some of that burden for new business owners, allowing them to focus on managing day to day operations.
Heartland Energy provides wholesale power to the city of Madison as well as other municipalities throughout the Midwest. In an effort to promote growth and development in the communities they serve, the Growth Incentive program provides electric rebates to new and expanding businesses.
Qualifying businesses receive a 50% rebate on electric power bills during the first year of operation, 35% during the second year and 20% during the third year, equating to over one year's worth of free electricity.
"Starting a business comes with many unknowns," said Heartland Director of Economic Development Casey Crabtree. "The Growth Incentive program gives businesses the opportunity to focus on running their business rather than worrying about their electric bill."
Two Madison businesses were recently awarded rebates as part of the program.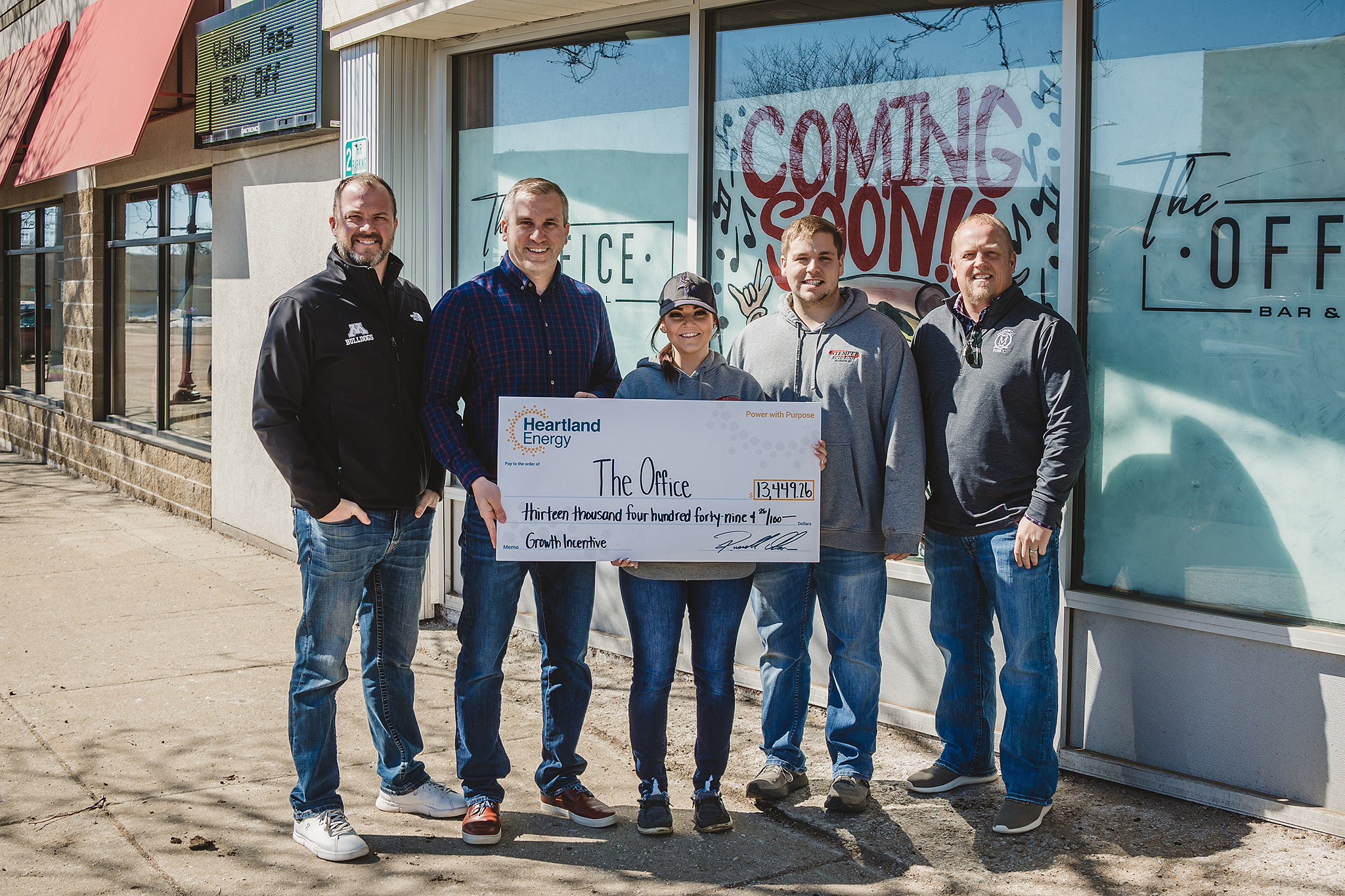 The Office Bar and Grill
Sine opening in downtown Madison in 2019, The Office Bar and Grill has offered a full menu of pizza and pastas, and eventually expanded to include a variety of other foods. In order to best serve customers, they have expanded their hours to serve lunch as well as dinner. They also offer a 12-tap selection of local craft beer.
The business is currently in the process of increasing their seating as they have purchased and are renovating the neighboring space, adding 2,400 square feet to the restaurant.
In their first three years of operation, The Office earned over $13,000 in electric rebates from Heartland Energy.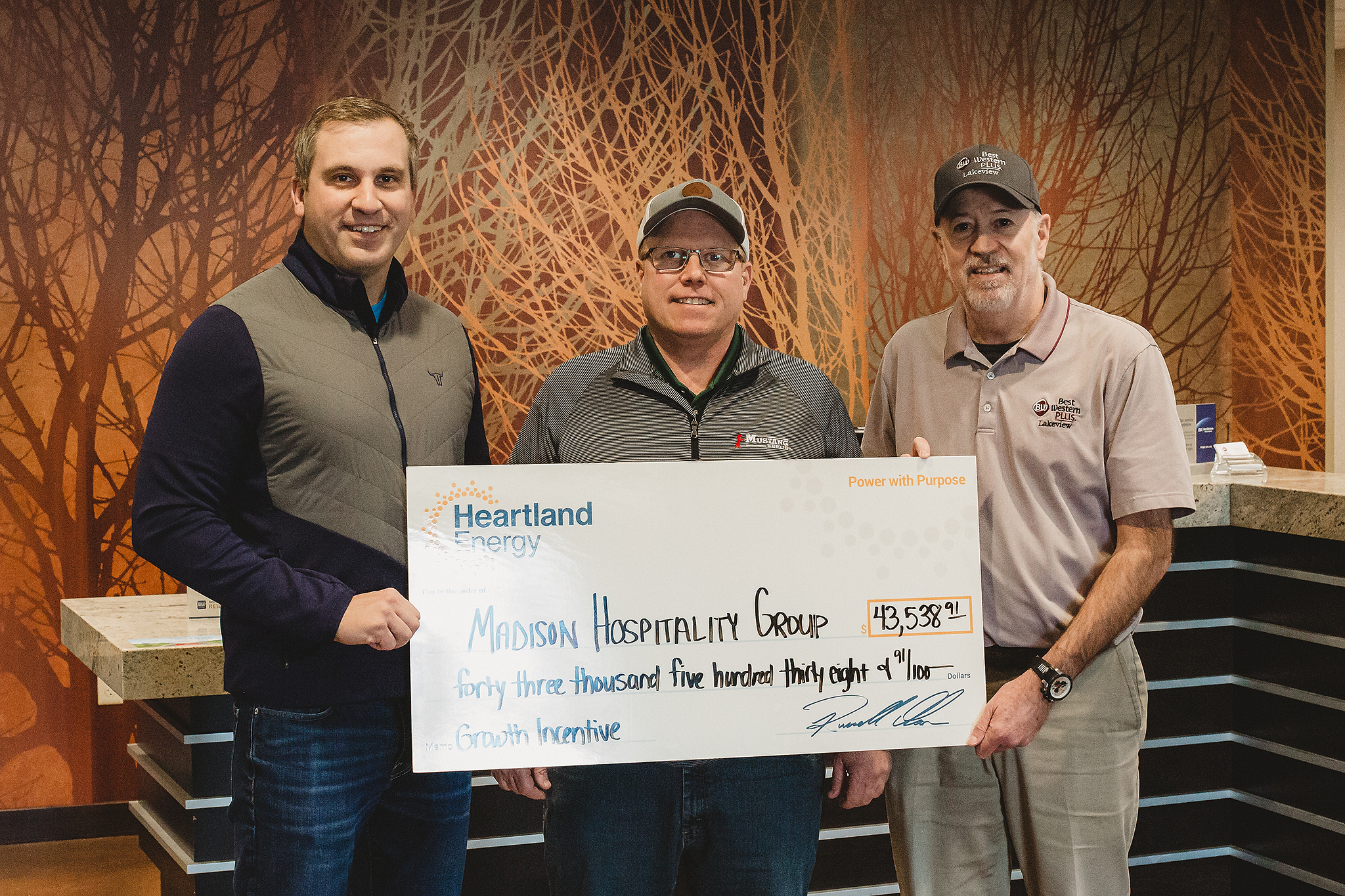 Best Western Plus Lakeview Hotel
The Best Western Plus Lakeview Hotel opened in October of 2019. The facility boasts three stories, 70 rooms and an indoor pool and hot tub. It also offers a complimentary breakfast for guests, fitness area, as well as a bar and lounge.
The hotel was the result of the work of two local businessmen who saw a need for additional hotel rooms in the community. Terry Schultz and Ron Howe led a group of investors into forming Madison Hospitality Group. The hotel is located on the edge of the Lakeview Industrial Park.
The Best Western Plus has earned $43,538 in electric rebates since opening.
Since 2004, Heartland Energy has awarded over $1 million in rebates and incentives to qualifying businesses, contributing to an additional 31,000 MWH of energy purchased. They have also assisted with the creation of 350 jobs.