Sunshine Foods recognized as champion of energy efficiency
October 5, 2021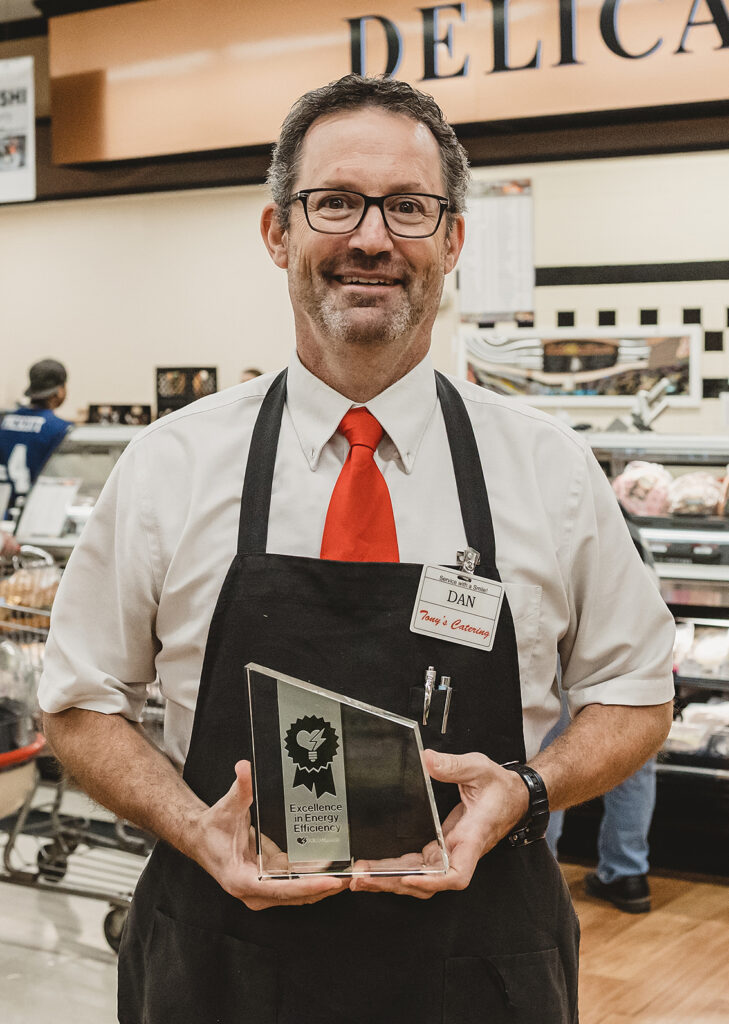 Grocery stores are an important amenity in any community. Convenient access to quality food and fresh ingredients are vital to a town's success.
Sunshine Foods is a pillar of the Madison, SD community. The family-owned grocery store has served the area since 1998 and employs 70 full and part-time staff.
Several years ago, owner Dan Roemen started looking at his electricity bills and wondered what he could do to reduce costs.
"Anytime we can lower overhead, it benefits the customer," he said.
The process of making upgrades to the store began, which has resulted in a 27% reduction in the store's electricity usage.
The city's power supplier, Heartland Consumers Power District, recently presented Sunshine with the Excellence in Energy Efficiency Award for their efforts.
"Heartland has long promoted energy efficient measures," said Heartland Chief Communications Officer Ann Hyland. "Using electricity more efficiently requires up-front costs, but benefits the customer in the end. We are proud to recognize Sunshine of Madison and their efforts."
Upgrades lead to savings
Once he decided to start making changes, Roemen recalled someone telling him about LED lights and their potential for savings.
"The price of LEDs had been coming down, which made it more affordable to install them," he noted.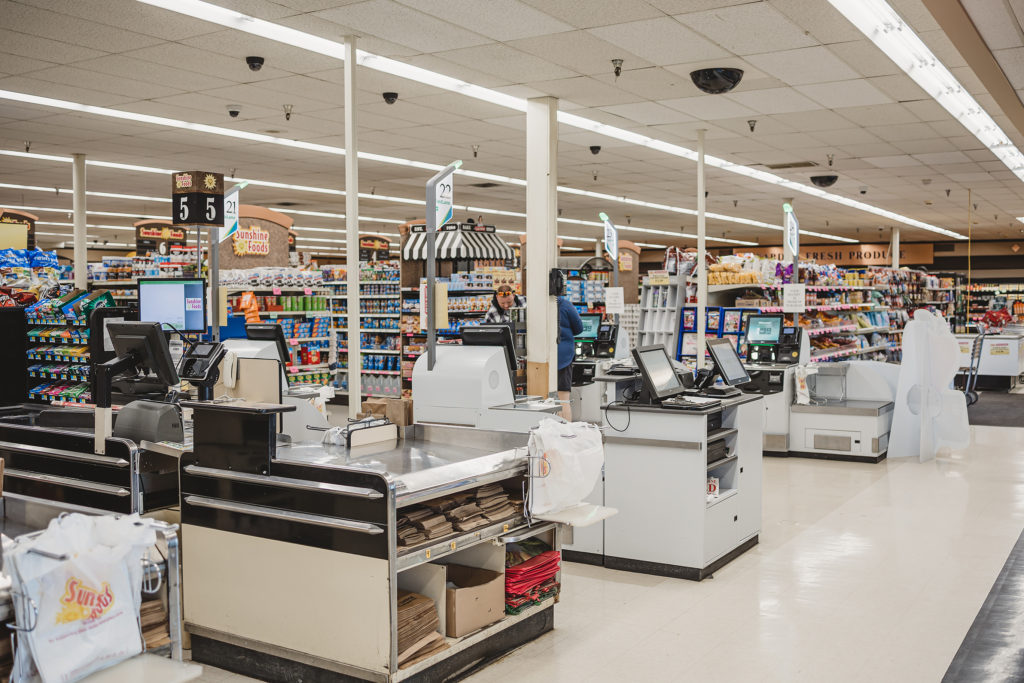 The lights are on at Sunshine about 18 hours a day, seven days a week, making it a major portion of the electric bill and a simple way to reduce costs.
He began replacing some of the store's overhead fluorescent lights with LED bulbs. When replacing lights, they also noticed they could take out a bulb in each fixture and still get the same amount of light as the old fixtures.
"We made the switch, and I could see the savings almost immediately," he said. "From there, it almost became a little bit addictive to make a change and watch the bills shrink. It's kind of fun."
Today, nearly every bulb in the store is LED as well as in the outdoor signage. They were also able to take advantage of rebates offered through the city and Heartland to help defray the costs.
From there, Roemen also began upgrading coolers, fridges, and freezers, installing units with doors in the produce section to contain the cool air. The doors have anti-sweat controllers to ensure the doors don't fog up, otherwise blocking the view to what's inside. A controller to run the refrigeration system more efficiently was also installed.
While making efficiency upgrades, Roemen also installed new flooring, self-checkout stations and other amenities to create a more pleasant experience for shoppers.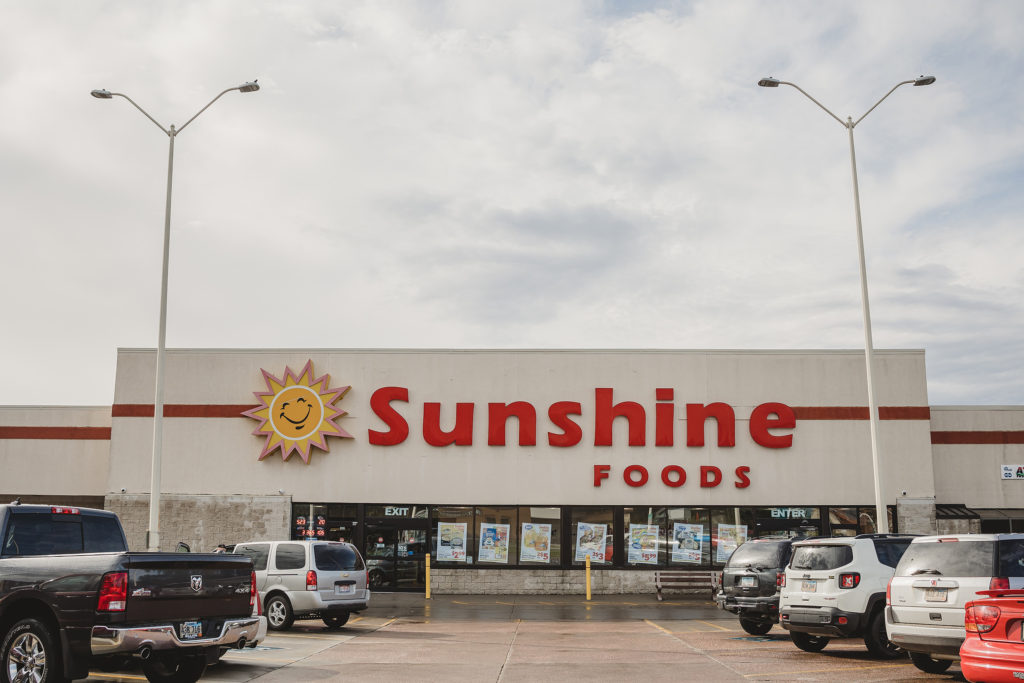 Investment in the community
Since beginning improvements in 2013, Roemen has seen a savings of about 420,000 kWh on his electric bill each year. That has resulted in $30,000 in savings annually, a reduction of about 27%
"Reducing operational expenses helps with overall cost control," Roemen said. "We strive to keep prices affordable, and this is one way we can achieve that."
Sunshine is one of the top ten highest consumers of electricity in Madison, according to Utility Superintendent Brad Lawrence.
"If they can lower their consumption, it helps reduce the city's peak, which helps keep our costs down as well," Lawrence said.
Heartland presented Sunshine the award in conjunction with Public Power Week, celebrated October 3-9. Both Heartland and the city of Madison are public power utilities. The week is designed to celebrate the advantages of locally owned, non-profit utilities.
"We want to see businesses in our customer communities thrive," added Hyland. "Investments like the Roemens made in Sunshine help ensure the business continues to operate and serve the community for years to come."
Heartland is based in Madison and provides wholesale power and energy to municipal electric systems throughout South Dakota, Minnesota, Iowa and Nebraska. In addition to reliable power supply, Heartland offers a suite of customer service programs to benefit locally owned public power utilities.
Featured image above: Officials from the city of Madison and Heartland recently presented the Excellence in Energy Efficiency award to Sunshine Foods owner Dan Roemen. Pictured, left to right: Roemen, Madison Utility Superintendent Brad Lawrence, Heartland Director of Economic Development Casey Crabtree, Heartland Chief Communications Officer Ann Hyland, Heartland Customer Relations Manager Kelly Dybdahl, and Madison Mayor Marshall Dennert.