CEO's Report: Celebrating the advantages of public power
October 5, 2021
Each year we take time to recognize the many benefits of non-profit, community-owned public power utilities during the first full week of October. Public Power Week is a great time to remind your customers of the many perks that come with having a municipal electric utility.
At some point, likely many years ago, community leaders decided it was best for the electric utility to be locally owned and operated. That is a decision that benefits your community to this day.
Each year we tout those benefits, but what do they really mean for your community? Is your community really better off for having its own municipal electric utility?
I would say yes, and here's why.
Local control
Public power utilities are in a unique position. Being governed by local boards or city councils allows flexibility. Unlike utilities that must report to state commissions, decisions can be made quickly and independently with the long-term future of the community in mind.
Who knows the community best other than those living there? Those vested in the community are best suited to make decisions about the future of the utility including operations, staffing and improvements. They also see first-hand the impact the electric utility has on the community.
Local ownership
The customers of a public power utility are the owners. Depending on the structure of the utility, customers can run for election or seek appointment to the council or board overseeing the utility.
For those not wanting to hold such a position, their voice can still be heard. Meetings are conducted in the open with the opportunity for public comment. Anyone with a concern can attend meetings and make their opinion known. The best part is the meetings are held right in town, making it easy to attend.
Public power utilities do not serve stockholders. They are owned by the community and run as a division of local government. They operate on a non-profit basis with the needs of the customers in mind. Decisions are never made behind closed doors.
Community impact
Public power utilities contribute to the communities they serve in more ways than one.
Revenues from public power utilities are invested right back into the community. Parks, pools, roads and other amenities are often supplemented with electric revenue. Street lighting is typically provided and maintained by the local utility.
The local utility also employs hard-working men and women committed to providing reliable electricity to their community: the people behind the power. From finance officers to lineworkers to council members and more, it takes a variety of people in a variety of roles to ensure the lights come on each and every day.
Service is never lacking in a public power community. If you have a question, concern or just want to pay your bill, you can reach someone locally by phone or visit their office right in town.
Community development
When it comes to business development and expansion, many companies prefer a public power community because it provides a one-stop shop for all necessary services. From electricity to water and sewer to roads and streetlights, public power communities make it easy for new businesses to set up shop.
They also know they can reach someone easily when an issue arises. Local personnel are quick to respond and help.
Heartland partners with our customers on a variety of projects, including energy efficiency, cybersecurity, economic development and more. We work with our customers to provide rebates, incentives and low-interest financing to both residents and businesses.
The idea of these programs is to support community growth and development. Whether it's a local business that's been in the community for years or a new one moving in, we want to support their efforts so they can in turn, serve the community.
Advantages abound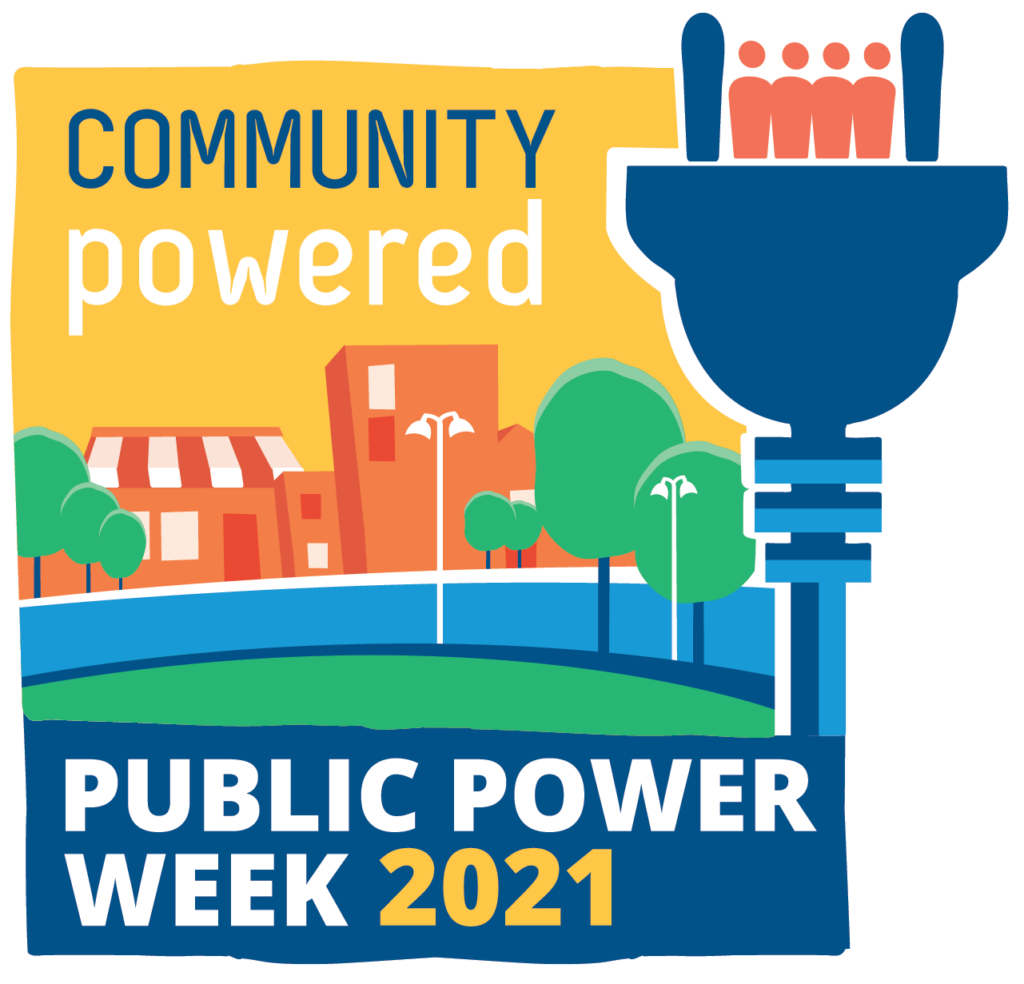 Over 49 million people across the country get their electricity from a public power utility. The advantages of being served by these community-owned, locally controlled utilities are endless. Heartland is proud to support our public power customers during Public Power Week and always.
We especially want to recognize each and every employee of a public power community for constantly going above and beyond to serve your customers.
Public Power Week is a great opportunity to remind your customers of the many advantages offered by your utility.