Student of the Month is unparalleled leader
December 1, 2020
Sioux Valley senior Olivia Sheets earns award from Heartland and KJAM Radio
Sioux Valley High School (SVHS) senior Oliva Sheets is a leader in the classroom and for the student body, going out of her way to make sure her peers are at their best.
Recognized for her motivation, academic performance and leadership skills, Sheets has been named November Student of the Month by Heartland Consumers Power District and KJAM Radio.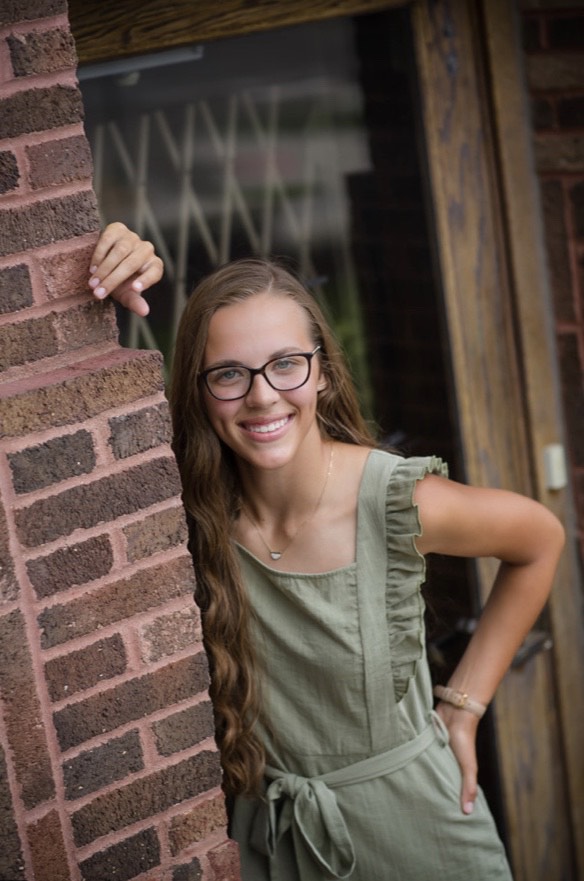 After serving as student council class president in grades 9-11, Sheets took over as student body president this past fall. She also serves as vice president of National Honor Society.
She says she loves being a leader and helping create a safe space for anyone who needs it.
"Her dedication to the student body is exceptional. She is an incredibly hard worker and puts forth tremendous effort," one educator says. "Her leadership on the student council is unparalleled."
Sheets says she loves student council because it is a place to break down the walls high schoolers often put up. She feels it's important to unite the student body and embrace differences.
She also aims to focus on the positives and reminds the council, "If you can't change your circumstances, change your perspective."
This attitude helps her make tough decisions and do the right thing, even when it is hard.
Sheets also participates in track and in her free time enjoys being outdoors, playing softball and spending time with family and friends. She also volunteers and finds ways to help others and connect with the community.
Sheets is the daughter of Tiffany Schulz and Bryan Sheets. After high school, she plans to study biology at the University of Sioux Falls, followed by additional schooling to become a physician assistant.
Ultimately, she hopes to work in orthopedics and sports medicine.
The "Student of the Month" is awarded through a partnership of Heartland and KJAM Radio in Madison and recognizes exceptional students in one of five area school districts. Heartland provides wholesale power to the cities of Arlington, Colman, Howard, Madison and Volga, all of which are in the KJAM listening area.
Each month of the school year, Heartland presents an outstanding student from one of these schools with a recognition certificate and small token, and advertisements announcing the winning student air on KJAM Radio. Officials from each participating school nominate students for the award.
This is the tenth year Heartland and KJAM have teamed up to offer this program.