Remembering Dave Westbrock
November 2, 2020
Heartland says goodbye to longtime manager, board member and friend
Dave Westbrock is synonymous with Heartland. After all, he was part of the organization in some capacity for over 30 years.
I first met Dave in 2002 when I was applying for the executive director position of the Lake Area Improvement Corporation in Madison. Dave was Heartland's general manager at the time and was on the LAIC board of directors.
I left the interview thinking I had made a good impression with all the directors but one. I said there's one old curmudgeon that I'm pretty sure didn't like me at all. That person was Dave.
To my surprise, I got the job and later found out that Dave had been a strong advocate for my hiring. From there, a friendship grew.
In fact, when our son Gordon was born in 2009, Dave and his wife Phyllis cut their vacation short to come back and meet him. They often took care of Gordon and all our kids started referring to him as their "bonus grandpa." For this month's CEO's report, I want to share with you a tribute to my friend, my colleague, Dave Westbrock.
The beginning
David was born on a farm near Browns Valley, Minnesota on October 1, 1942. He was the middle child of seven.
He was a big kid, standing head and shoulders above other children and all but one of his siblings. His size would prove to be a defining characteristic for most of his life.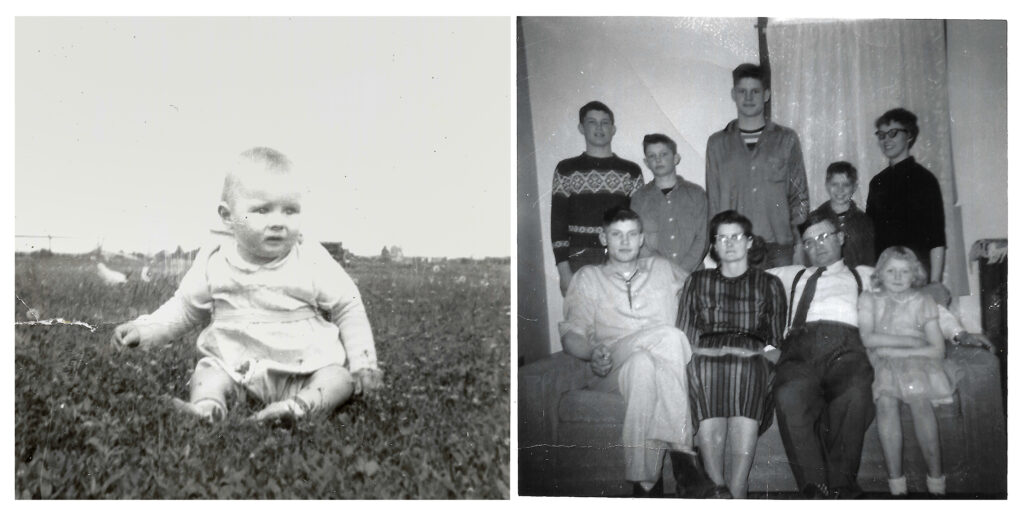 Dave attended country school for six years before switching to town school. In third grade, he fell ill with rheumatic fever and missed the entire school year.
He eventually recovered but had developed a heart murmur. Despite his condition, he was cleared to play sports in high school.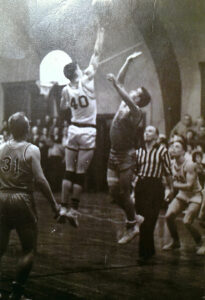 With his towering height and strong physique, Dave excelled at sports. He stood out on the basketball court but was more passionate about football.
He shone under prolific coach Mel Lewis, who once remarked that Dave was the best athlete he'd ever come across in all his years of coaching.
Before graduating in 1960, he fielded football scholarship offers from several universities. Ultimately, he chose to attend South Dakota State College (University) in Brookings, SD, turning down offers from bigger schools so he could stay closer to home.
Loyal to Blue
Dave received a full-ride scholarship to play right tackle for the Jackrabbits. The school's annual Football Forecast often highlighted his strength and rugged talent.

He enjoyed a successful athletic career, lettering his sophomore, junior and senior years. He helped the team snag North Central Conference co-champion titles in 1961 and 1962.
Entering his senior year, Dave was considered "big, strong…one of the better tackles in the league…a real competitor." The Jackrabbits won the title outright in 1963 and Dave earned all-conference honors.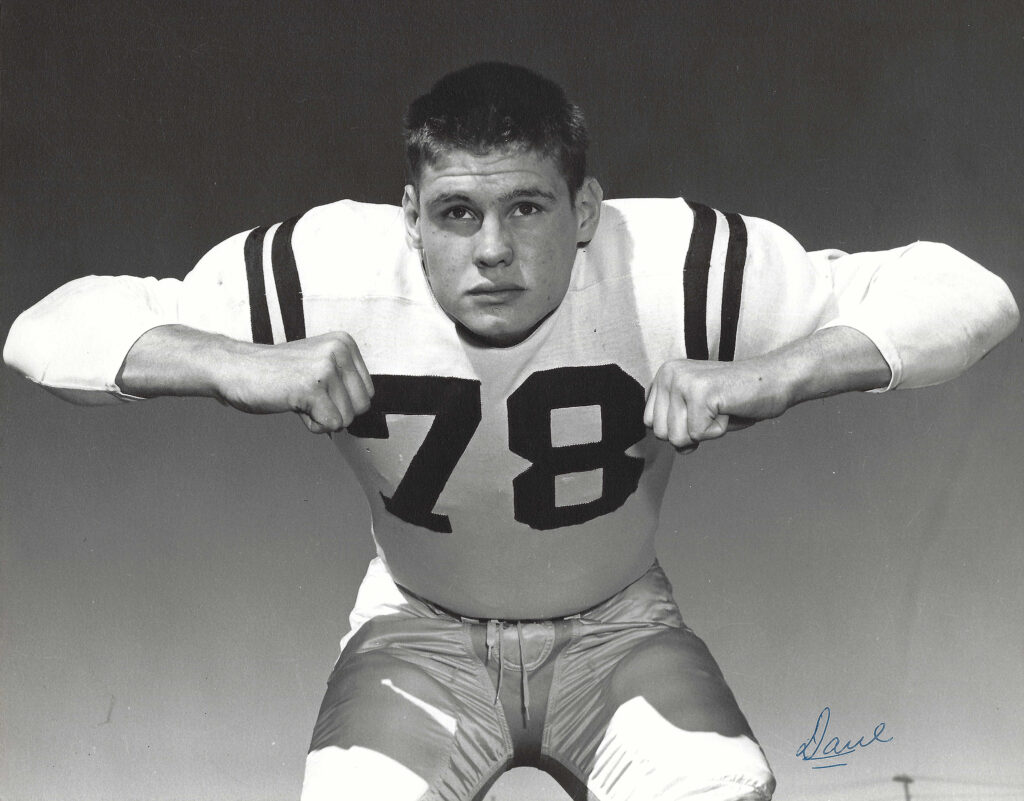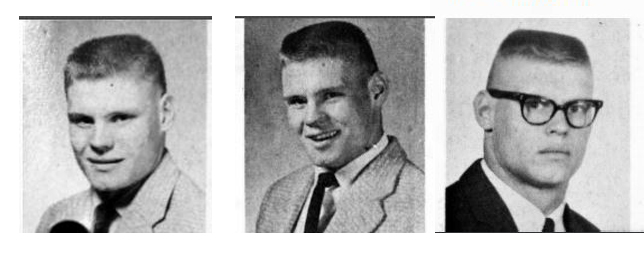 A fierce competitor always looking for a challenge, he joined the wrestling team in the off seasons. He flourished despite being new to the sport. He lettered in 1962 and 1964 and claimed the NCC title in 1964 at 191 pounds.
In addition to being a standout athlete, Dave was a good student. He graduated from SDSU in 1964 with a degree in electrical engineering. He remained an ardent fan and loyal alum for the rest of his life.
As a USD alumnus myself, every time the Coyotes and Jackrabbits played each other, Dave and I wagered a friendly bet. I hate to admit how many times I had to wear a SDSU tie to our monthly board meeting after my Coyotes lost.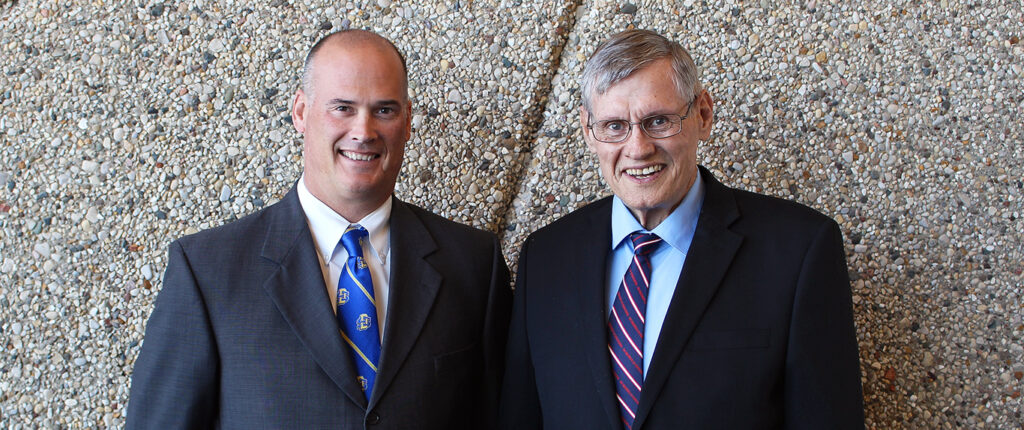 Dave attended games regularly along with a small group of his former teammates. They also held football reunions, including returning for the final game at Coughlin-Alumni Stadium in 2015.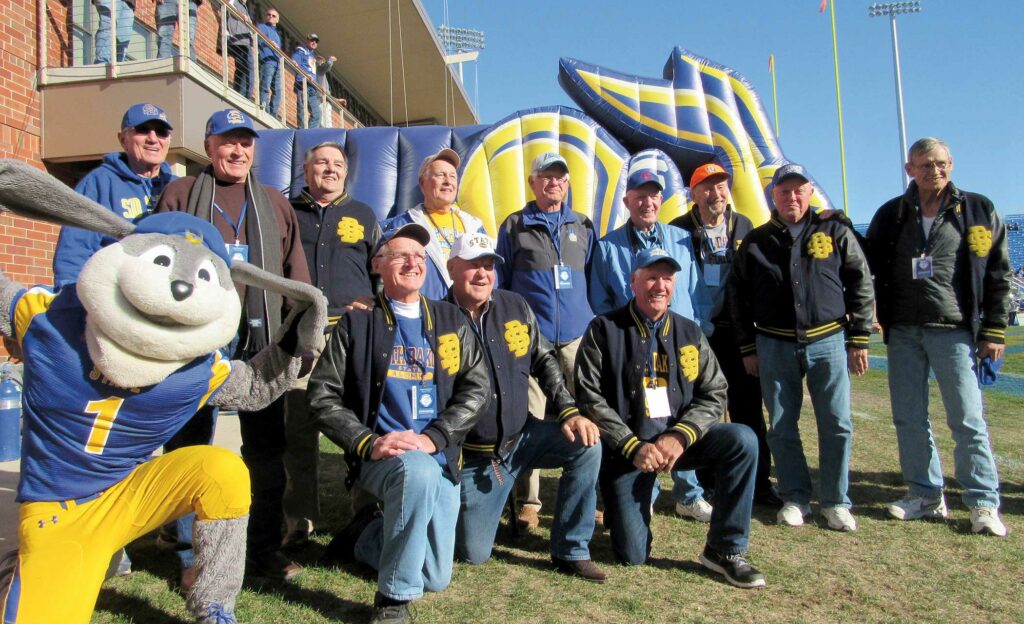 The next chapter
In addition to graduating college, Dave experienced another milestone in 1964. It was also the year he married his best friend, Phyllis Hervert.
According to Phyllis, Dave was dating the girl who lived across the road from her farm. When that girl left for college, she sent Dave a letter and he asked Phyllis to look at it and help 'read between the lines.'
They made plans to meet and Dave picked her up one afternoon.
They went to a movie and visited, but he never did show Phyllis the letter. They started dating after that.
The following Easter he proposed, and they married on June 13, 1964 in Collis, Minnesota.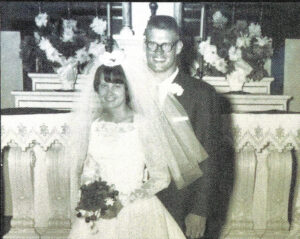 A week after the wedding, the couple moved to Winnipeg, Manitoba in Canada. There, Dave had a brief stint with the local professional Canadian football team, the Winnipeg Blue Bombers. He played the entire pre-season but was cut right before the season started.
From there, the couple moved to the west coast. Dave found work and began pursuing a master's degree at the University of Idaho. Phyllis, meanwhile, returned to school and graduated from Eastern Washington State College.
After grad school, Dave made a career working on hydroelectric generators. His job led them to several different communities in Washington and Oregon.
Life changing course
During his grad studies, Dave took a Dale Carnegie training course. One session in early 1966 changed the course of his and Phyllis' lives.
As Phyllis recalls, "The speaker said if you have the financial means and love in your heart, you should consider adoption. He came home and talked to me about it. I made the call the next day to Catholic Family Services."
Nine months later the couple adopted their first child, Tanya. By 1970, the family of three had doubled to six.
Phyllis and Dave adopted Marc in 1968, Laura in 1969 and Matt in 1970. All adopted as babies, each child was less than 14 months older than the next.
After being away for almost a decade, the Westbrocks returned to their Midwest roots in 1975.
Phyllis admits she was homesick. They visited one summer, and Dave interviewed for a job in Tabor, SD. He was offered the position and managed B-Y Electric Co-op for fifteen years.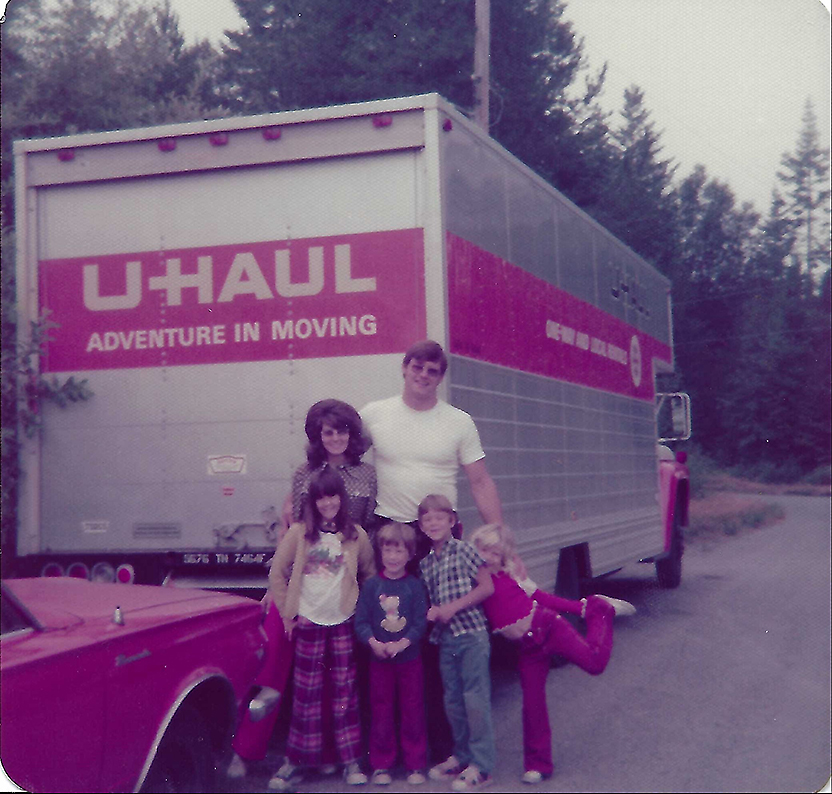 In 1990, opportunity would lead him to Madison, SD. He interviewed for managing positions at both Heartland and East River Electric.
Phyllis said he liked both companies but preferred the position at Heartland. She remembers taking a long drive the day he anticipated a call from East River. He didn't want to be home to have to make that decision.
Luckily, he was offered the Heartland job and took over for retiring manager Wendell Garwood on March 1, 1990.
A lasting legacy
While at Heartland, Dave took steps to enhance operations, communications and customer service.
He emphasized the need for technology to help improve efficiencies. He oversaw the creation of Heartland Technologies Inc. which connected customer cities to the Internet and introduced network communications.
He also oversaw the creation of Heartland's monthly newsletter.
In 1995, Heartland launched a massive campaign in opposition of President Clinton's proposal to sell the Power Marketing Administrations, including WAPA. The effort reflected Dave's belief in the importance of political involvement to protect customer interests.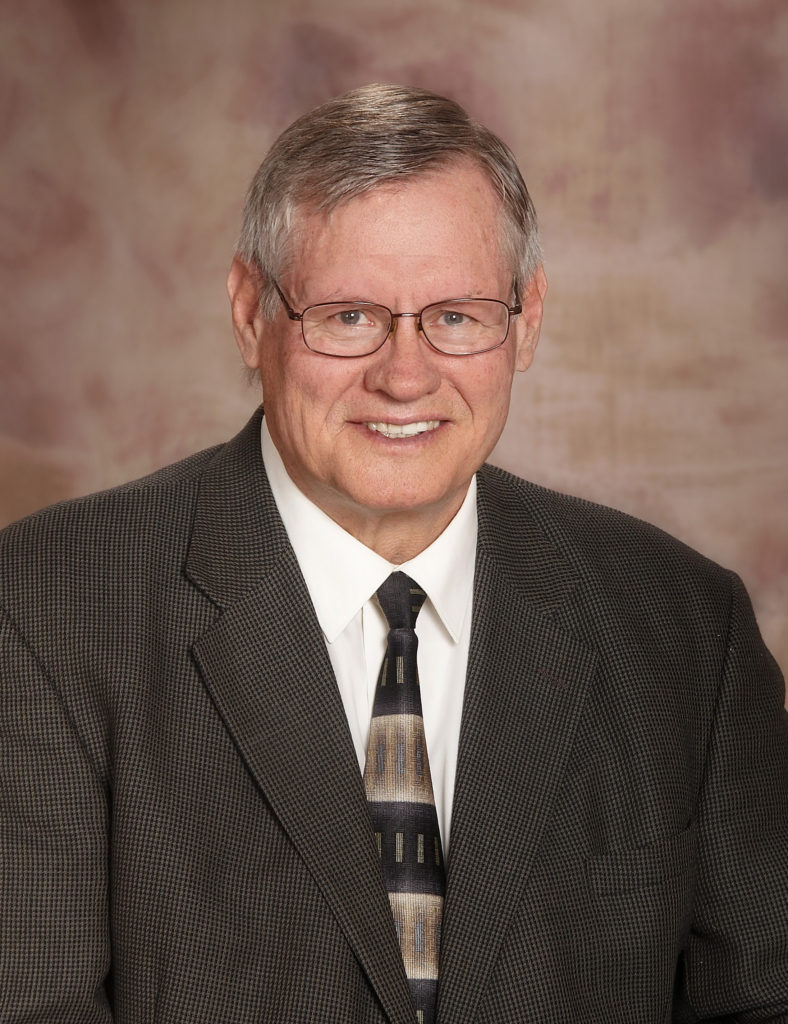 Dave said he found work in public power to be challenging and rewarding. During his tenure as CEO, a substantial increase in customer load coupled with growth in surplus sales led to revenues doubling. This allowed for a reduction in customer electric rates, which Dave listed as his proudest achievement.
Dave was well-liked as general manager. Longtime Heartland employee Sharla Fedeler said if she had one thing to say about Dave, it would be that he was a great listener.
He also loved his grandchildren. Sharla remembers one day Dave brought his granddaughter Hannah to Heartland. She snuck into the computer room and somehow took down the company server. At the time Sharla was the computer person and she was not impressed. Dave thought it was cute.
Sharla said she's seen Hanna several times throughout the years and that incident has always been a topic of conversation between the two.
Dave retired from Heartland in 2004 but continued to serve on various electric commissions.
He and Phyllis also remained close with staff. Office visits featuring caramel rolls and other treats became a regular, welcomed occurrence.
He formally returned to Heartland in 2009, this time serving on the board of directors.
Phyllis said Dave "always enjoyed his time at Heartland as well as the electric industry and 'being in the know.' He understood utility operations and thought his 'insider knowledge' would be helpful. He also liked the people."
An active retirement
Dave was never one to sit idle. He was committed to serving his community and was passionate about helping kids, even after he was retired.
He was an active member of Kiwanis and the Knights of Columbus. He also supported Interlakes Area United Way and spent time as board member and chair.
He enjoyed fishing and golfing and golfed every day after he retired. Most of all, he loved spending time with his family, especially his grandchildren.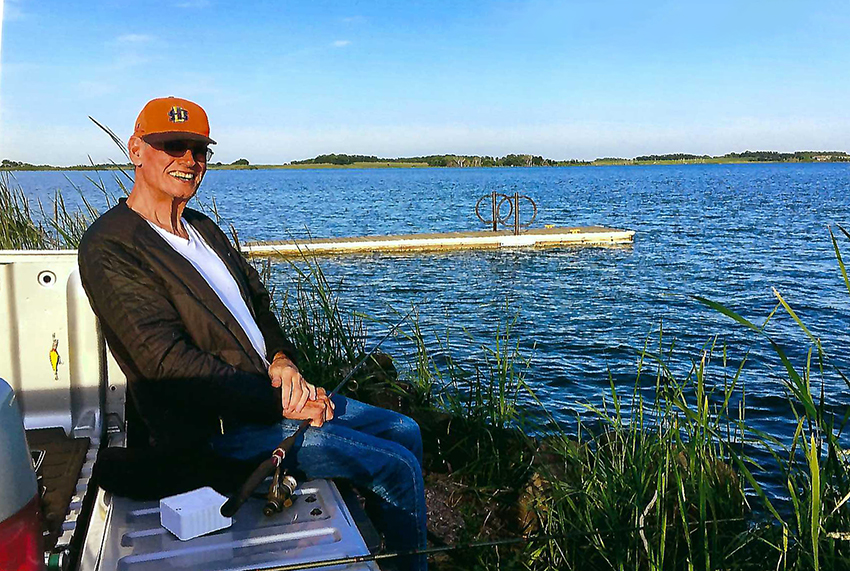 He and Phyllis travelled frequently, visiting their kids who moved to various locations throughout the country as well as other relatives. They went to Pennsylvania almost every year to visit his brother, visited a niece in New York, and went back west every other year to visit friends at their former home.
They went to Arizona annually and went on a two-week trip to Alaska, taking the Amtrak from Fargo to Seattle to get there.
Number 1 in our hearts
Dave's number while playing football at SDSU was 78. He always liked to say, "Number 78 in your program, Number 1 in your hearts."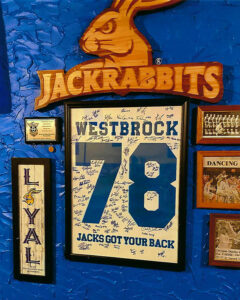 Ironically, Dave passed away on October 1, his 78th birthday. Given his fondness for SDSU, I don't think that's a coincidence.
Dave always used to pick pennies up and say, "pennies from heaven." Phyllis tells me since Dave died, she has been finding pennies everywhere. One of their daughters is even making a special jar to hold them.
There is no doubt Dave is still watching over Phyllis, his family and those of us lucky enough to call him friend.