Student of the Month gains life experience through work study
November 2, 2020
Arlington senior Jon Tawzer earns award from Heartland and KJAM Radio
Arlington High School senior Jonathon Tawzer's work study experience has equipped him with the skills necessary for a future career in construction. It also taught him the importance of helping others.
For his achievements and character, Tawzer is Heartland Consumers Power District and KJAM Radio's Student of the Month.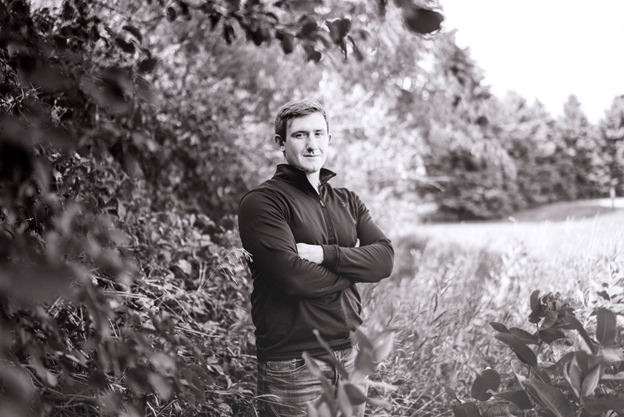 Tawzer completed a work study program with his uncle's construction business. His job provided him the opportunity to meet and interact with his uncle's employees, many of whom are from Mexico, in the United Sates on work visas.
"Jon recognizes that moving to the U.S. may be intimidating or scary because it takes time to adjust to a new culture. He does what he can to help them feel comfortable in our community," Arlington High School Principal LisaParry said.
As part of his job, Tawzer manages household maintenance needed to provide the employees with room and board. He also assists with communication when needed.
The experience has taught him an important lesson: people are people, no matter where they are from.
Tawzer is the son of Shaun Tawzer. His extra-curricular activities include football, basketball, track and golf. He's also a peer mentor and classroom aide and is active in his church and youth group.
"All teachers agree Jon is a pleasure to have in class," said Parry. "He is a model student who treats everyone with respect and works hard in his classes. We all look forward to watching him succeed beyond high school."
After high school, he plans to pursue a degree in construction management and eventually continue working concrete construction with his uncle.
The "Student of the Month" is awarded through a partnership of Heartland and KJAM Radio in Madison and recognizes exceptional students in one of five area school districts. Heartland provides wholesale power to the cities of Arlington, Colman, Howard, Madison and Volga, all of which are in the KJAM listening area.
Each month of the school year, Heartland presents an outstanding student from one of these schools with a recognition certificate and small token, and advertisements announcing the winning student air on KJAM Radio. Officials from each participating school nominate students for the award.
This is the tenth year Heartland and KJAM have teamed up to offer this program.