September is National Preparedness Month
September 1, 2017
What to do before, during and after a power outage
Hurricane Harvey is a somber reminder that natural disasters can strike at any moment, leaving destruction, pain and suffering in their wake.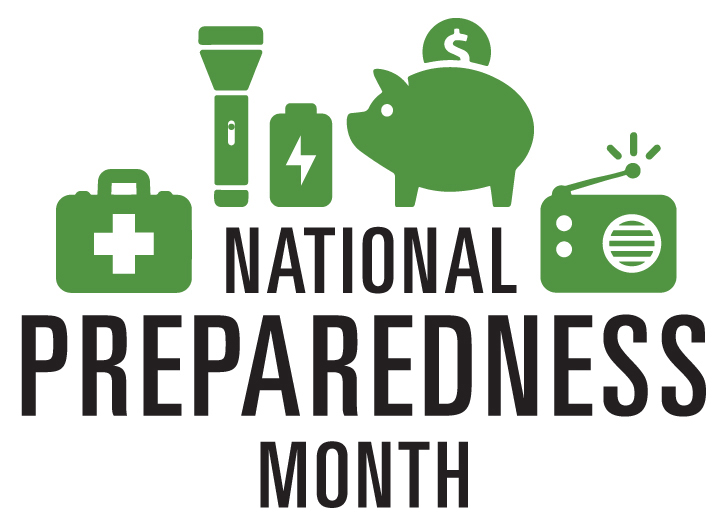 While Heartland's service territory isn't susceptible to hurricanes or tropical storms, we do unfortunately experience our fair share of flooding, severe thunderstorms and tornadoes. Times like these remind us that even though disasters don't plan ahead, we can.
September is National Preparedness Month, and Heartland and Ready.gov are reminding everyone to take action to prepare for disasters.
What is the first step? Simply be informed.
Know what disasters could affect your area, learn how to get emergency alerts, and figure out where you would go if you and your family need to evacuate. Ready.gov offers a wealth of resources to help you learn what to do before, during and after a variety of emergencies, ranging from active shooter to extreme heat and home or wild fires to snowstorms and extreme cold.
One disaster we can likely expect to experience at least once in our lifetime is a power outage. Whether caused by severe weather or critters, all outages carry some measure of risk.
Read below for actions you should take before, during and after a power outage in order to remain safe and prepared.
Be prepared before an outage
Build or restock your emergency preparedness kit, including a flashlight, batteries, cash and first aid supplies
Make sure you have alternative charging methods for your phone or any device that requires power
Purchase ice or freeze water-filled plastic containers to help keep food cold during a temporary power outage
Keep your car's gas tank full, as gas stations rely on electricity to power their pumps
Learn about the emergency plans that have been established in your area
Stay safe during an outage
Only use flashlights for emergency lighting–candles can cause fires
Keep refrigerator and freezer doors closed to keep food at safe temperatures for as long as possible
Take steps to remain cool if it is hot outside or wear layers of warm clothing if it is cold outside
Turn off or disconnect appliances and other equipment
Only use generators away from your home and NEVER run a generator inside a home or garage, or connect it to your home's electrical system
Take precautions after an outage
Throw away any food that has been exposed to temperatures 40 degrees F for two hours or more, or that has an unusual odor, color or texture
Contact your doctor if you're concerned about medications having spoiled
Restock your emergency kit with fresh batteries, canned foods and other supplies
Shut down appliances and other equipment connected to your generator before disconnecting and returning to utility service
If you want to be informed, visit ready.gov/power-outages for more safety and preparedness tips.