Moses earns community service award
September 1, 2017
MMUA recognizes Heartland Customer Relations Manager Steve Moses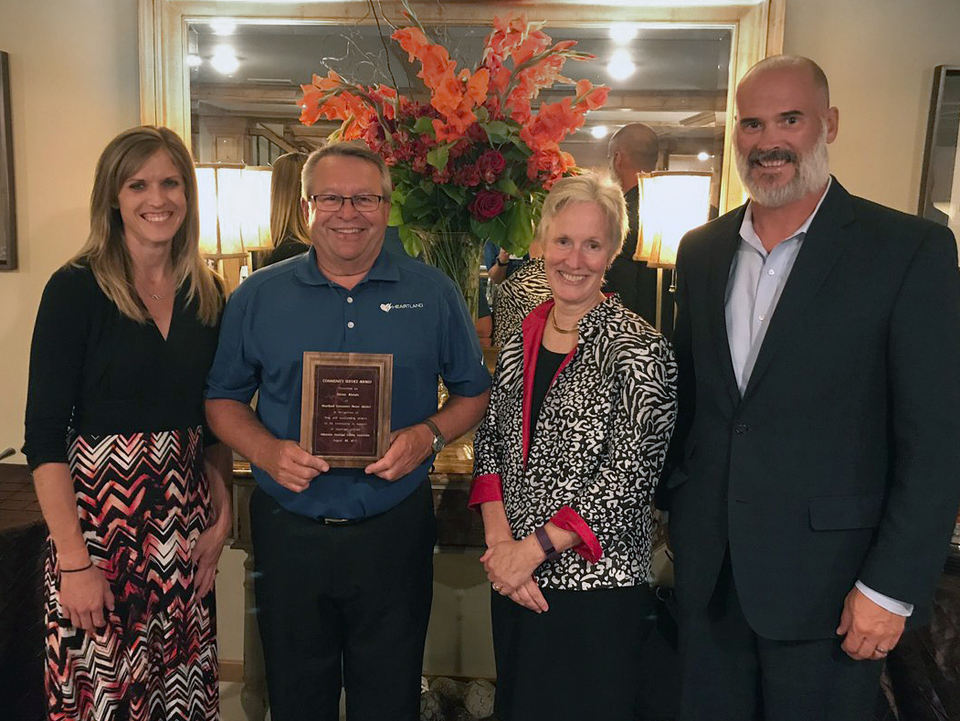 Steve Moses is a servant leader in the electric utility industry. His career spans more than 40 years, and the value he has brought to the municipalities he's served is immeasurable.
As such, it's fitting he was chosen as the Community Service Award recipient from Minnesota Municipal Utilities Association at their recently held Summer Conference.
MMUA recognizes outstanding achievements by its members with a number of awards. The Community Service Award is given to an individual who has performed long and well in support of a municipal utility at the local level.
Putting customers first
Since 2009, Moses has logged thousands of both miles and hours serving as customer relations manager for Heartland. In this role, his primary responsibility is to develop and maintain relationships with Heartland customers, which presently includes six MMUA member municipalities: Tyler, Truman, New Ulm, Grove City, Madelia and Lake Crystal.
Specifically, he coordinates support activities such as Department of Energy surveys and reports, and assists with rate studies, rate evaluations, energy audits and real-time meter reading.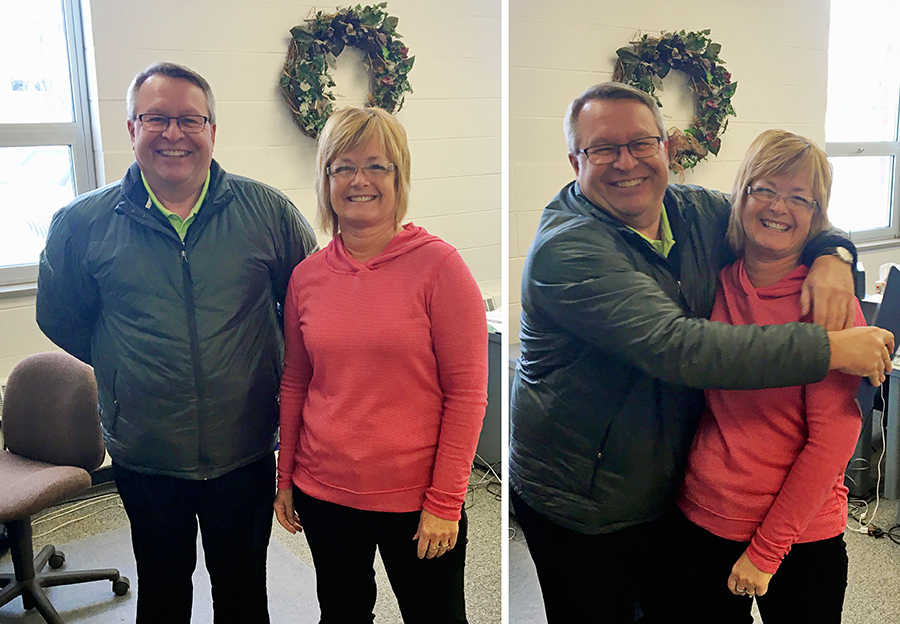 He administers mutual aid, and facilitates collaboration between customer utilities. He performs cross-training and engineering duties for municipalities that are lacking or without. He responds to emergencies and urgent situations, offering relief or a helping hand in any manner needed.
"Steve is truly a 'man on the ground,' spending most of his work days and nights on the road, visiting customer communities or attending municipal utility events and other conferences on behalf of Heartland and our customers," said Heartland CEO Russell Olson. "He literally and figuratively goes the extra mile, no matter the task. He takes calls after hours and even on vacation, always putting our customers first."
In addition to customer service, Moses helps facilitate both economic development and energy efficiency projects in customer communities. He is always promoting Heartland's programs to help our customers grow.
"He genuinely is the face of Heartland because customers generally call him with questions, no matter the situation. He always gets back to them right away, and if he doesn't know the answer, immediately finds it," said Olson.
Managing utilities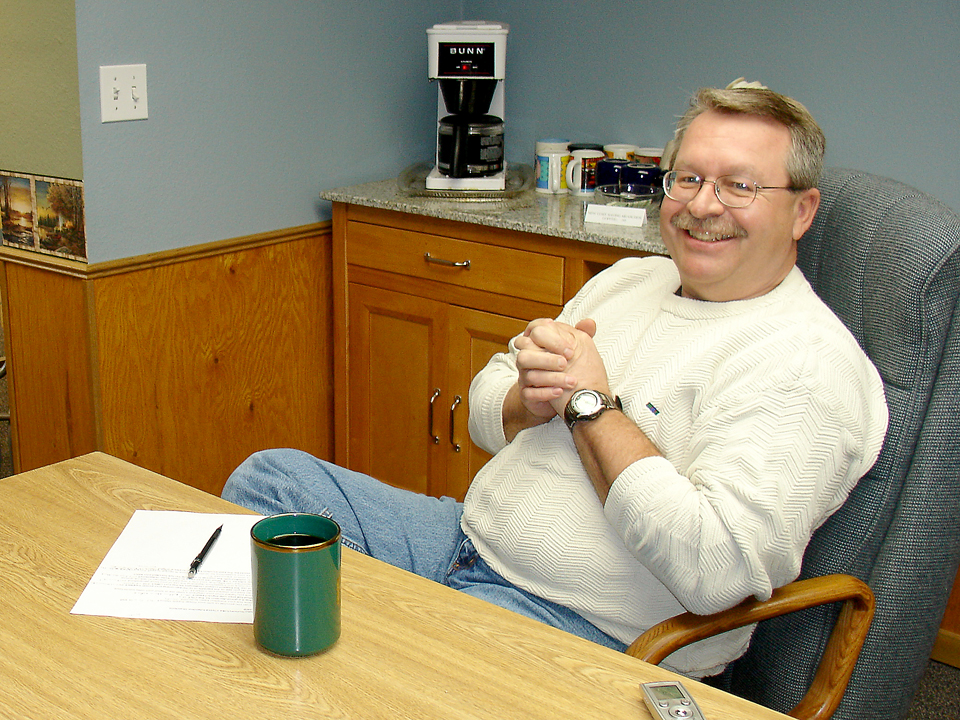 Prior to joining Heartland, Moses worked tirelessly for 35 years as utilities manager of Madelia Municipal Light & Power in Madelia, Minnesota, where according to his former co-workers, he was a great manager and friend.
During his time in Madelia, he worked on several major projects.
He negotiated and re-negotiated power contracts with NSP, Xcel Energy and Utilities Plus. In 1999, he oversaw a major building expansion and the purchase of Fairbanks Generator in excess of $1.8 million dollars.
He also worked on a major wastewater treatment plant project.
Over the course of his 30 years with the utility, they obtained additional service territory to expand their customer base. MMLP also purchased adjoining land for future expansion projects and needs.
Moses always made sure the utility department helped all other city departments if needed. From the parks and golf course to street and water/wastewater, he was always willing to lend a hand.
Helping with recovery
Heartland's customer base spans a four-state region, with hundreds of miles between most. Regardless of their size or purchases from Heartland, Moses treats each and every customer with respect and provides the same level of service.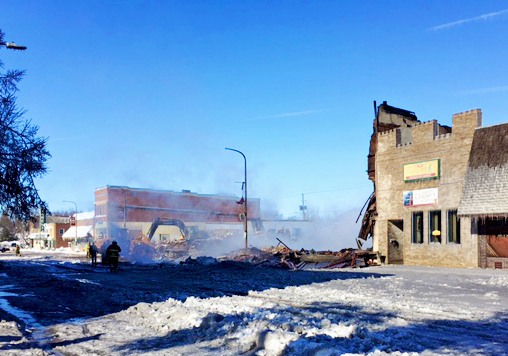 Moses, along with his wife Jean, continues to call Madelia home. Heartland has served Madelia Municipal Light and Power since 2005.
When a tragic fire broke out in Madelia in February of 2016 that would eventually destroy a handful of businesses and leave a large stretch of Main Street in ruins, Moses was on hand to help.
Without instruction and in the middle of the night, Moses immediately offered assistance at the utility office, answering telephone calls and helping with other duties while the crew responded to urgent matters.
Later, as the community worked to coordinate recovery efforts, Moses reached out to state legislators and anyone else he could think of to help the small community. He also helped connect Madelia Strong leaders with lobbyists, who agreed to provide pro-bono services for the upcoming legislative session. These early efforts helped lead to more than $1 million in state funding to help Madelia business owners recover and rebuild.
The relationships Moses has built over his lifelong career were instrumental in providing Madelia with the help they needed after the disastrous fire. Affected business owners have expressed gratitude for Moses as well as other Heartland staff for their help in recovery efforts.
"While the fire happened in his hometown, I know Steve would have done the same for any one of our customers," Olson said. "In fact, I have often heard our customers say, 'What would we do without Steve?'"
Valued employee and friend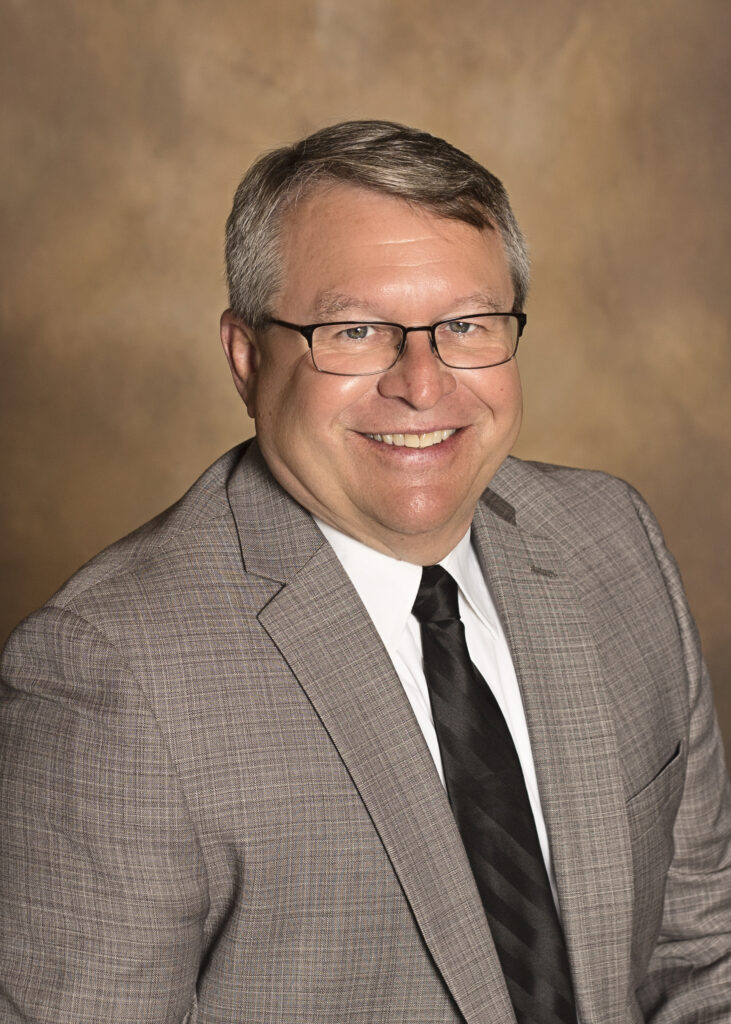 Moses is the type of person who knows someone everywhere he goes because he takes time to talk and get to know people.
He is also an ideal co-worker and employee, and everyone at Heartland is lucky to call him a friend.
"Steve is the first to offer a helping hand when needed, whether it be work-related or a personal need. He is always willing to listen and puts others before himself," Olson said.
As a utility employee, Moses is knowledgeable, safety-driven, dedicated and reliable in his service. As a human being, he is respectful, honest, benevolent and trustworthy. He not only reflects MMUA's, Heartland's and public power's mission and values, but practices them in both his personal and professional life.
Congratulations Steve! Your honor is well-deserved!