November student of the month committed to U.S. military
December 1, 2017
Heartland and KJAM Radio recognize Arlington senior Dawson Christeson
A desire to be part of something bigger than himself, and to serve a great community and country, was behind Arlington High School senior Dawson Christeson's decision to enlist in the Army National Guard. An outstanding student and model of character, Christeson is recognized as Heartland's November Student of the Month.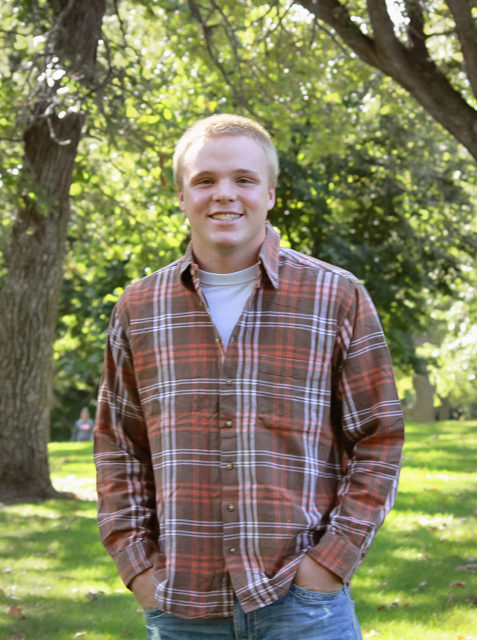 "Dawson is a wonderful example of what we hope young men and women to be," said Arlington High School Principal Rhonda Gross. "He is very deserving of this award."
Christeson graduated from basic training in July of 2017 and is currently a member of American Legion Post 42.
"Visiting with him about his decision is so uplifting, as he speaks with pride about what he has learned and how he has grown," said Arlington English and Speech teacher Lisa Parry. "This past summer, while his classmates were home with their families enjoying all the trappings of vacation, Dawson was at basic training, enduring one of life's most physically, emotionally and psychologically demanding experiences. He is an inspiration indeed."
Christeson also participates in extracurricular activities including football, basketball, cross country and A-Club. He also enjoys hunting and fishing, and is a member of Trinity Lutheran Church.
Christeson is the son of Lori Knadle and Craig Christeson. He plans to attend Mitchell Technical Institute to study electrical construction and maintenance.
The "Student of the Month" is awarded through a partnership of Heartland and KJAM Radio in Madison, and recognizes exceptional students in one of five area school districts. Heartland provides wholesale power to the cities of Arlington, Colman, Howard, Madison and Volga, all of which are in the KJAM listening area.
Each month of the school year, Heartland presents an outstanding student from one of these schools with a recognition certificate and small token, and advertisements announcing the winning student air on KJAM Radio. Officials from each participating school nominate students for the award.
This is the seventh year Heartland and KJAM have teamed up to offer this program.