Madison Physical Therapy expanding to Arlington
November 2, 2020
Arlington natives excited to serve their hometown
Growing up in Arlington, Kristin Fox (Peterson) was active in sports, which led to her competing in cross country and track at Northern State University in Aberdeen.
Her love of sports combined with her passion for helping others led to her career as a physical therapist. She wanted to not only help athletes, but anyone seeking help with limited mobility, pain, surgical or injury recovery, or simply leading an active life.
Now, she is bringing her services back to her hometown.
"I want to give back to the community that gave so much to me," Fox said.
Fox is the owner of Madison Physical Therapy. She and fellow Arlington native Beth King (Sampson) will begin taking appointments this month in their new location inside Arlington Chiropractic and Acupuncture.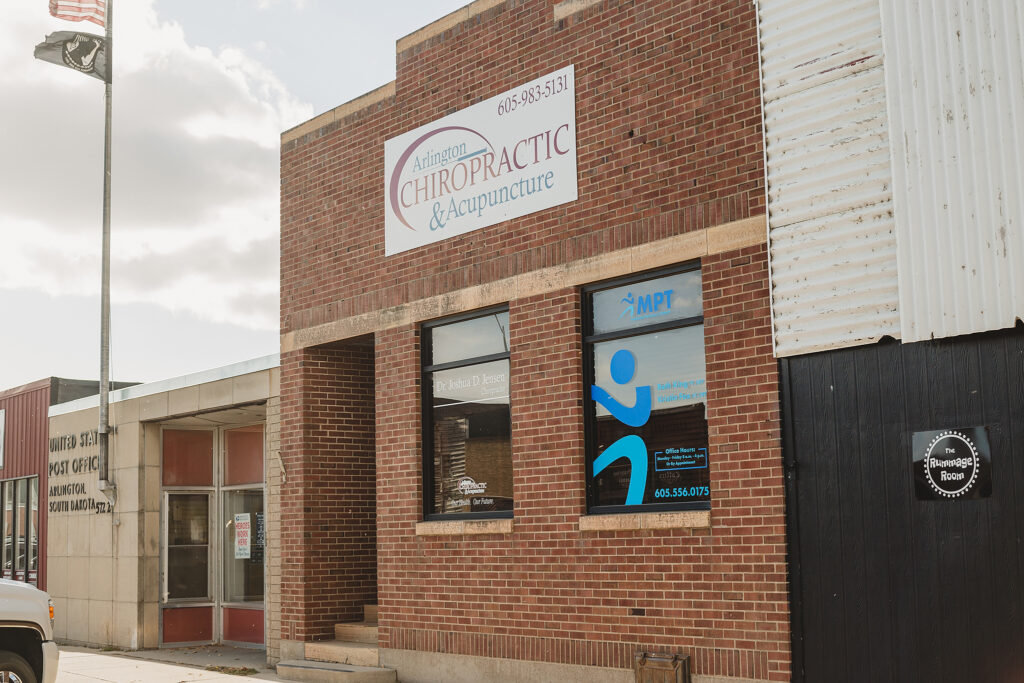 Variety of services provided
While some may only associate physical therapy with post-surgical recovery, Fox says they provide treatment for a variety of ailments, injuries or pain.
In addition to post-surgical rehab, they can help treat athletic injuries, joint pain such as knee and shoulder pain, vertigo, pelvic health issues, plantar fasciitis and more.
"In many cases, we can provide treatment directly without a physician's referral," Fox noted. "We can help with balance issues, pregnancy and postpartum recovery and general health and wellness. We can also work hand-in-hand with your chiropractor as needed for treatment of neck and back pain."
Growing up in Arlington, Fox knows the value of small-town living, but also the limitations that sometimes comes with it.
Her goal is to make the many benefits physical therapy provides convenient, so people don't have to drive a long distance to be seen. They are also willing to provide care in patients' homes if transportation is an issue.
"We are excited to work with Josh at Arlington Chiropractic and other healthcare providers in the area to provide more comprehensive care in Arlington," Fox said.
Expanding Madison clinic
After graduating from Northern in 2004, Fox earned her Doctorate of Physical Therapy degree from the University of Nebraska Medical Center in 2007. After practicing for just over ten years, she opened Madison Physical Therapy, in nearby Madison in 2018, shortly after she and her husband Troy moved to the community.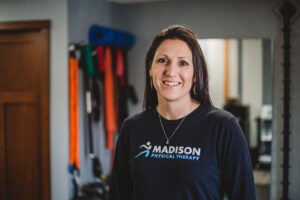 "It was always my dream to operate my own physical therapy clinic," Fox said.
Fox utilized a HELP Fund loan from Heartland to get started in Madison. Heartland provides wholesale power to both Madison and Arlington.
"Kristin has successfully grown her Madison business, building excellent relationships in the community and providing individualized care to her patients," said Heartland Director of Economic Development Casey Crabtree. "We are excited to see her expand further into Arlington."
Since opening, Fox expanded by hiring King as well as a full-time office manager.
King earned her Doctorate of Physical Therapy degree in 2019 from the University of South Dakota. She lives in Arlington with her husband Austin who is an owner of King Bros. Plumbing and Heating.
"I'm excited to provide greater access to physical therapy services to the Arlington community," King said. "I'm glad to be able to help people in my hometown."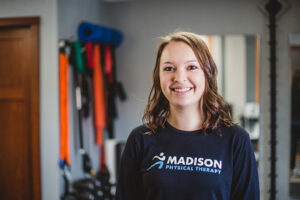 Because she lives in Arlington, King will likely take most appointments to start, but Fox will come as needed. To start, they have appointments available a couple days per week and will expand hours as demand increases.
"We'd love to be here five days a week, and we will be if there's a need," Fox said.
Appointments can be made by calling the Madison office at 556-0175.