Madelia to host portion of MMUA Generation School
April 2, 2015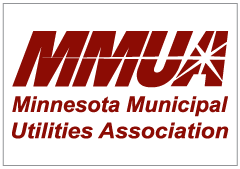 Minnesota Municipal Utilities Association (MMUA) recently shared details for the 2015 Generation School training event, to be held April 14-16 in multiple locations. MMUA's annual event will feature expert instructions and hands-on training in the Madelia and Fairmont, MN municipal power plants.
The MMUA Generation School is designed for well-seasoned operators as well as those just starting in the generation field. Every year the school provides hands-on training on a number of different engine/generator types at municipal power plants in host cities. Events at the host city also include a generation product show and reception, power plant tours and roundtable discussions.
The 2015 school kicks off Tuesday, April 14 at the Fairmont Energy Station with a presentation from Greg Wollan with American Training & Inspection, who will discuss "Arc Flash and Why We Do Infrared Inspection of Critical Electrical Systems." The remainder of the afternoon will feature a tour of the Fairmont Energy Station, led by Southern Minnesota Municipal Power Agency staff, followed by the Generation Product Show and Reception.
Wednesday's agenda will concentrate on hands-on training with a variety of engine types between the Fairmont and Madelia power plants. In Madelia, Steve Lang from the Fairbanks Morse factory will discuss blower inspection and maintenance. In Fairmont, Chris Farabee of Farabee Mechanical will lead training on a Fairbanks Morse vertical drive removal, reinstallation and maintenance while Rex Stormer from EXLINE will discuss duel fuel engine turbocharger basics. Selected topics will also be covered on Cooper Bessemer equipment.
On Thursday, the group will reconvene in Fairmont to learn about a number of topics, including safe maintenance of station power batteries and chargers and when to equalize. Next, MMUA Job Training and Safety Director Mike Willetts will discuss arc protection and flame-resistant clothing, including how to assess power plant employees who are exposed to hazards, job briefings, personal protection equipment and more. The final keynote presentation will be from MMUA Director of Engineering and Policy Analysis Bob Jagusch, who will bring the group up to date on the Environmental Protection Agency's Clean Power Plan and Reciprocating Internal Combustion Engine Rule. Following all the presentations, participants will have one last chance to ask questions and explore additional topics at the roundtable discussion with all assembled speakers.
MMUA is partnering with American Public Power Association (APPA) for the school along with host utilities Madelia and Fairmont. Registration information can be found at www.mmua.org.