Konechnes purchase long-term care facility in Howard
January 4, 2021
Couple pursues their passion for helping others
South Dakota is home to a rapidly growing number of senior citizens. Adults over age 65 make up an estimated sixteen percent of the population.
Many of those seniors aren't able to live independently. They need skilled care and services to support the aging process.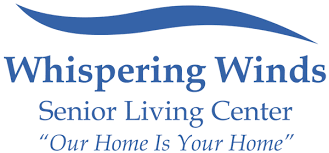 Often that requires moving to a long-term care facility.
"The idea of moving out of the place you've called home for 10, 20 or even 50 years is a difficult and scary thought," says Christina Konechne.
Konechne and her husband Marty hope to make the process of leaving home a little easier.
The couple recently purchased Whispering Winds Senior Living Center in Howard, SD.
"We hope our passion, amazing staff and warm environment will make Whispering Winds feel like home to our residents," Christina said. "We genuinely want to improve lives and be there when individuals and families need us."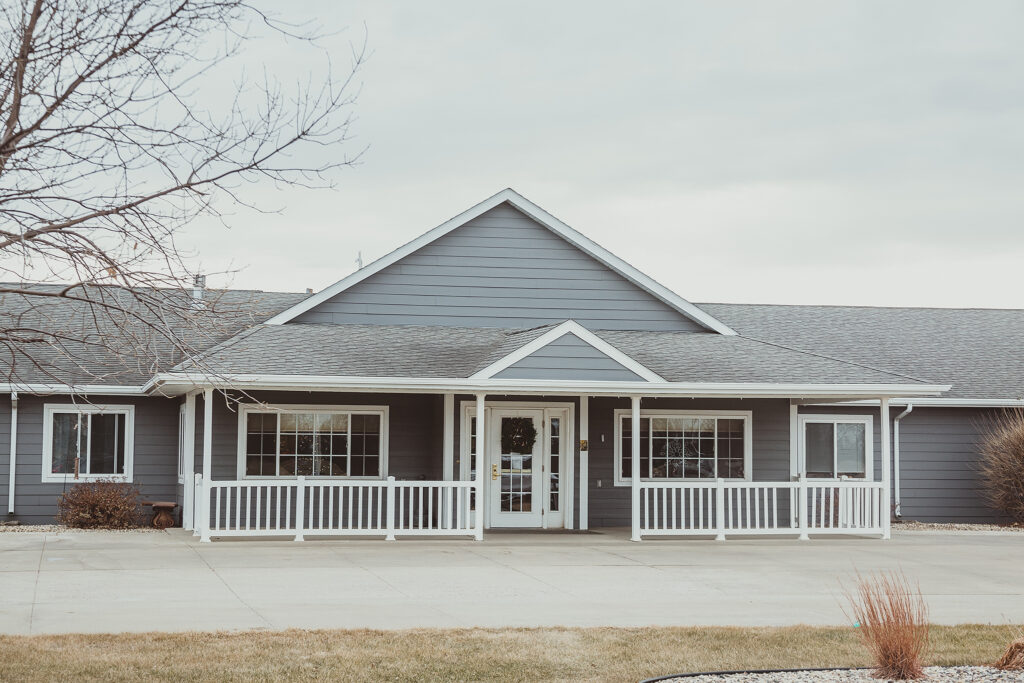 Comforts of home
The Konechnes realize home is not a place as much as a feeling. They also realize the importance of community.
"Whether you're from this area or not, we want to create a welcoming, small-community setting," Christina said.
Whispering Winds is an assisted living center with 17 private bedrooms. They offer a variety of services to make residents comfortable.
They provide a combination of housing, healthcare and lifestyle. It is ideal for individuals who need help with daily living, but not skilled medical care.
"Compassionate staff, home-style meals, and quality care compromise our core features," says Christina.
Assistance is available for bathing, dressing, medication administration and other activities. Their goal is to offer the support residents need while respecting their independence.
Residents have access to a dietician and pharmacy consultant. Devotions, recreational activities, laundry, housekeeping, and a beauty salon are also available. Staff is available 24 hours per day and an emergency call system is in place.
"This combination of services, care and amenities is what helps in promoting residents' health and well-being," Christina said.
Staff meets with each resident and his or her family to determine appropriate care and services before moving in.
"We will continue to fulfill the mission of providing exceptional care in a home-like environment," Christina said.
Experienced personnel
Residents will still see familiar faces at Whispering Winds.
Kim Eggert has served as executive director of the facility since 2008. She will continue managing the day-to-day operations.
"Kim has been instrumental in creating a strong foundation over the last decade and we want to continue building on that," Christina explained. "She has already been a blessing to work with."
Brenda Donahue will remain on staff as the registered nurse. Jocelyn Johnson serves as the registered dietician.
"We will resume a similar staffing structure to ensure maintenance of daily operations," Christina added.
Christina also brings experience, with a long history in healthcare. She holds a degree in healthcare administration from Minnesota State University Moorhead.
She also holds a graduate certificate in long term care management. She earned a master's degree in health care administration from the University of South Dakota.
She has worked as a social worker and administrator for a long-term care facility. She spent the previous six years as chief operations officer at Horizon Health Care in Howard. She now serves as an executive support specialist at East River Electric in Madison.
"Our goal is to maintain a stable operation of Whispering Winds as we get to know the residents, their families and staff," Christina said. "We want to hear from them about what is working well, what isn't and how we can best serve their needs."
Local financing utilized
The Konechnes utilized a HELP Fund loan from Howard's wholesale power supplier, Heartland Consumers Power District to help finance the purchase of Whispering Winds.
"It is important for rural communities to support their aging population," said Heartland Director of Economic Development Casey Crabtree. "People should be able to stay in their community as they grow older. The Konechnes will certainly make Whispering Winds feel like home to their residents."
First Premier Bank also partnered to finance the project.
"We at First Premier are excited to help the Konechnes realize their dream," said Floyd Rummel, vice president, market leader. "We are proud to support long-term care in rural communities. It is an important and vital service."
Whispering Winds was built in 2001 and was most recently owned and operated by Joe, Al, Brian and Ryan Spader.
"We are honored to build upon the solid foundation the Spader brothers have built over the last decade," Christina said. "We also appreciate the help of Heartland and First Premier Bank in making our dreams come true."
The Konechnes live eight miles west of Madison with their three children. Marty is an elementary physical education teacher and wrestling coach for Madison Central School District.
Featured image: Mary and Christina Konechne recently purchased Whispering Winds Senior Living Center in Howard. The couple, far right, are pictured with L to R, Heartland Director of Economic Development Casey Crabtree, First District Development Company Loan Officer Shelby Kraemer, First Premier Bank Vice President, Market Leader Floyd Rummel, Whispering Winds Executive Director Kim Eggert and former owner Ryan Spader.