Inaugural SD Public Power PAC golf tournament held
September 5, 2019
Infotech team wins; funds raised will help promote South Dakota public power
Forty-nine golfers teed off in support of South Dakota municipal electric utilities August 23. The state's Public Power PAC hosted its inaugural golf tournament at the Edgebrook Golf Course in Brookings.
Tournament proceeds will help promote South Dakota Public Power and support the PAC's ongoing efforts to advocate for municipal electric utilities across the state, especially concerning Electric Services in Annexed Areas.
Twelve teams participated in the event, with the winning team sponsored by Infotech Solutions, LLC. Infotech President and Co-Founder Darin Namken, Heartland CFO Mike Malone, Heartland COO Nate Jones and Heartland Director of Economic Development & Governmental Affairs Casey Crabtree shot a 58, or twelve under par, to claim the title.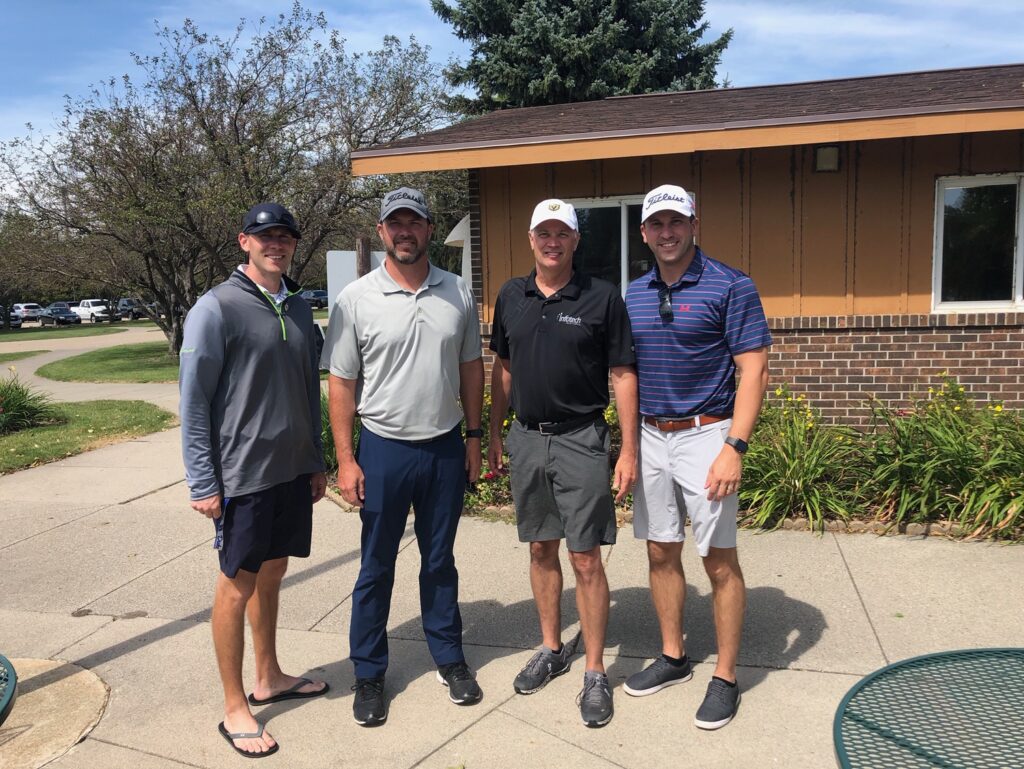 Eighteen corporate and individual sponsors helped ensure a successful event:
Super Clean Car Wash
Tom Heller
Deb Birgen
Yvonne Taylor