#CityHallSelfie Day: More than a photo op
September 5, 2019
On August 15, men, women, children and animals participated in the annual #CityHallSelfie Day, a viral holiday celebrating local government. This year, images and videos were shared from the front steps, rooftops and even fountains of public buildings across the U.S.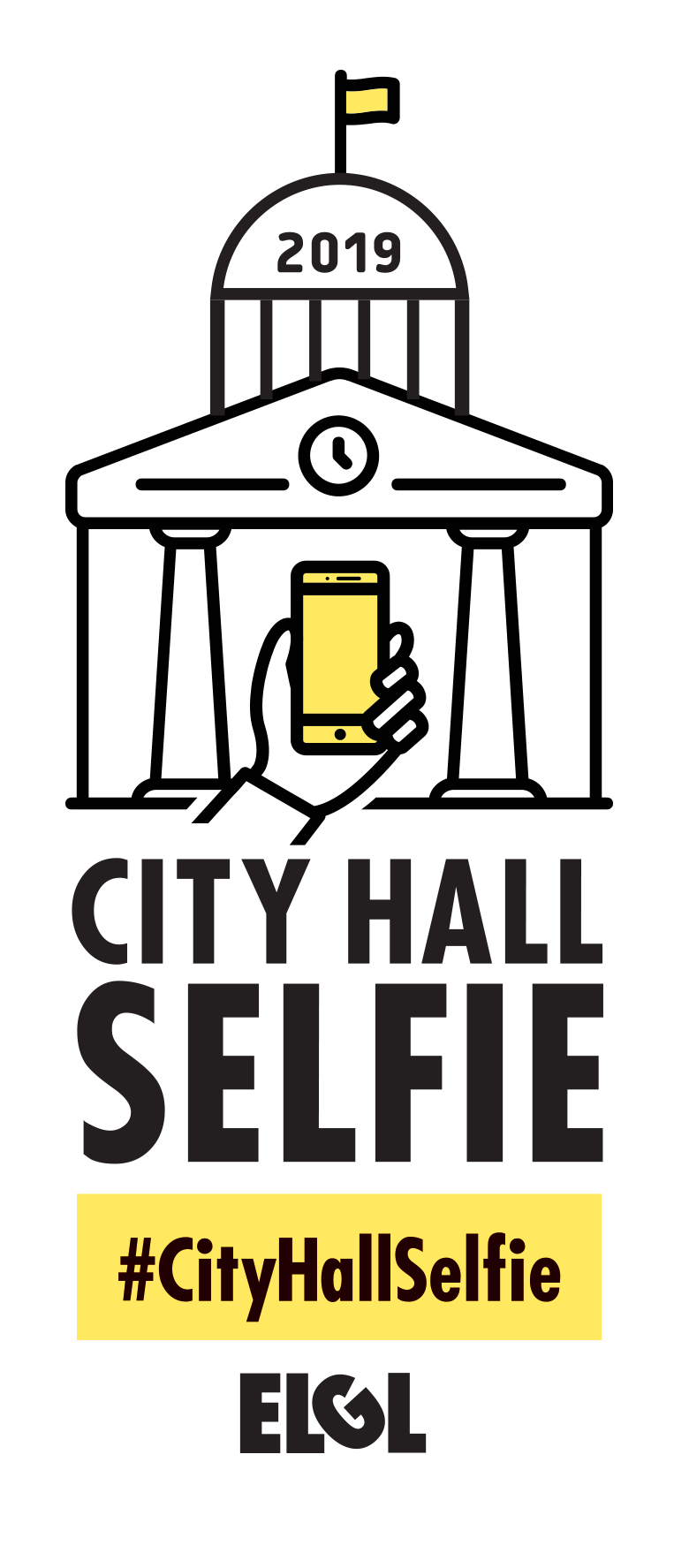 What is #CityHallSelfie Day?
#CityHallSelfie Day originated in 2017 and occurs on August 15 of each year. Created and managed by the organization Engaging Local Government Leaders (ELGL), the promotion involves taking a self-portrait in front of city hall or another local government building and uploading it to social media using the hashtag #CityHallSelfie.
The campaign is designed to remind people of the importance and value of a public service career.
"City Hall Selfie Day is all about showcasing pride in your local government," said Heartland Chief Communications Officer Ann Hyland. "It's a free, easy and fun way to draw attention to government employees and services, such as municipal utilities."
Participants are encouraged to be memorable and have fun, utilizing props, special effects, filters and in some cases, animals.
The event has become so popular that prizes are awarded, ranging from Most Historic to Best Lighting. There is even an award for #CityHallSelfie With the Most Famous Person.
One of Heartland's #CityHallSelfie tweets earned recognition from website and podcast City Council Chronicles. Our photoshopped re-tweet from Sioux Falls Mayor Paul TenHaken was named number 6 on their top ten list for 2019.
Why is it important?
Hyland says the campaign is not just a photo opportunity. The true challenge comes once the event has passed: keeping the conversation going.
Ideally, city and utility participants will have gained new followers and generated buzz on social media. Now they can use that momentum to engage with residents all year long.
Hyland suggests cities utilizing social media show off local amenities, announce job openings, share project progress updates, boost events and more.
For further inspiration, tech company CivicPlus offers seven ways municipals can use social media. The blog post also offers a free e-book, A Local Government Communicator's Guide to Social Media. Similarly, Bang the Table offers a free webinar entitled "Creating Engaged Citizens: Where Social Media and Digital Engagement Fits In."
From all organizations, the message is clear: local governments should be utilizing social media.
"Twitter, Facebook and Instagram allow councils and commissions to communicate directly with the people who are impacted by their decisions," Hyland said. "City Hall Selfie Day literally drives those people to city hall or other public buildings. Now it's up to the city to kick-start the conversation and build meaningful relationships."
#CityHallSelfies from Heartland customers and staff: