New retail center to begin construction
September 5, 2019
Drive-thru coffee shop, specialty meat shop will be newest stores in Madison
The parking lot of Montgomery's Furniture will soon offer additional retail options including a Scooter's Coffee and Dakota Butcher.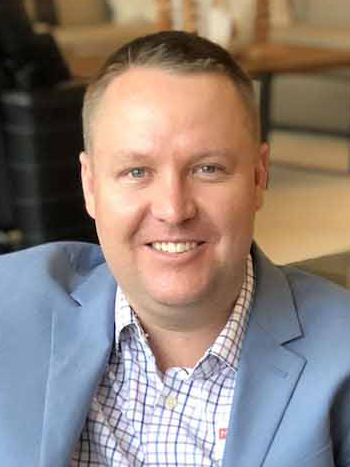 Eric and Neala Sinclair are constructing the facility and leasing it to two retail establishments.
"Madison is seeing a lot of growth right now and we're excited to be part of it," said Montgomery's President Eric Sinclair. "Our Montgomery's parking lot has a lot of unused space and now is the perfect time to develop that area for the benefit the community. The location along Washington Avenue will provide convenience for residents."
Quality coffee, fast service
Scooter's Coffee currently has over 200 locations in 14 states. The Madison location will be the 14th in South Dakota.
Travis and Kristen Rhoades currently own six locations in Sioux Falls, one in Brandon and one in Blair, Nebraska. When the chance came to expand the franchise to Madison, they jumped on it.
"We've seen success in similar-sized markets, so we were excited about the opportunity to bring something new to the community of Madison," said Travis. "No matter where you go, there is an appetite for good coffee, especially with the convenience of a drive-thru."
The Scooter's coffee house will feature a drive-thru with full menu board, as well as seating for over 50 patrons inside. A small conference room will be available for community use. Their breakfast menu will feature burritos and sandwiches. Other food items include pastries such as scones, muffins, cookies and breads.
Every drink at Scooter's is hand-crafted, freshly made to order. But Rhoades says it's done quickly with people's busy schedules in mind.
"Every Scooter's operates with the company's three core values in mind: amazing people, amazing drinks and amazingly fast," he said. "The experience won't be amazing if people have to wait."
Rhoades hopes Madison's proximity to other Scooter's locations in Sioux Falls and Brookings will bring familiarity with their product, including their signature drink, the Caramelicious.
Scooters will employ ten to fifteen people with a combination of full and part-time staff.
Rhoades said part of Madison's draw was Dakota State University, which hopefully will provide workforce, as well as the proximity to the state parks, which draws visitors.
Quality meats at a fair price
Dakota Butcher is a full-service meat locker and specialty foods shop offering a wide variety of fresh and smoked products such as ribs, chicken, brisket, summer sausage, brats, cheese, deli meats and more.
They also feature homemade pizzas and offer catering services. The Madison location will also sell beer and liquor.
"As Madison and the surrounding area continues to grow, this seemed like the perfect time to expand our business," said Randy Gruenwald, owner of Dakota Butcher. "We are really excited to be part of such a thriving community and look forward to offering our quality meat products."
Dakota Butcher will employ up to twelve people with a combination of full and part-time positions.
The family-owned business originated in Clark, SD and soon expanded to nearby Watertown where they now have two locations.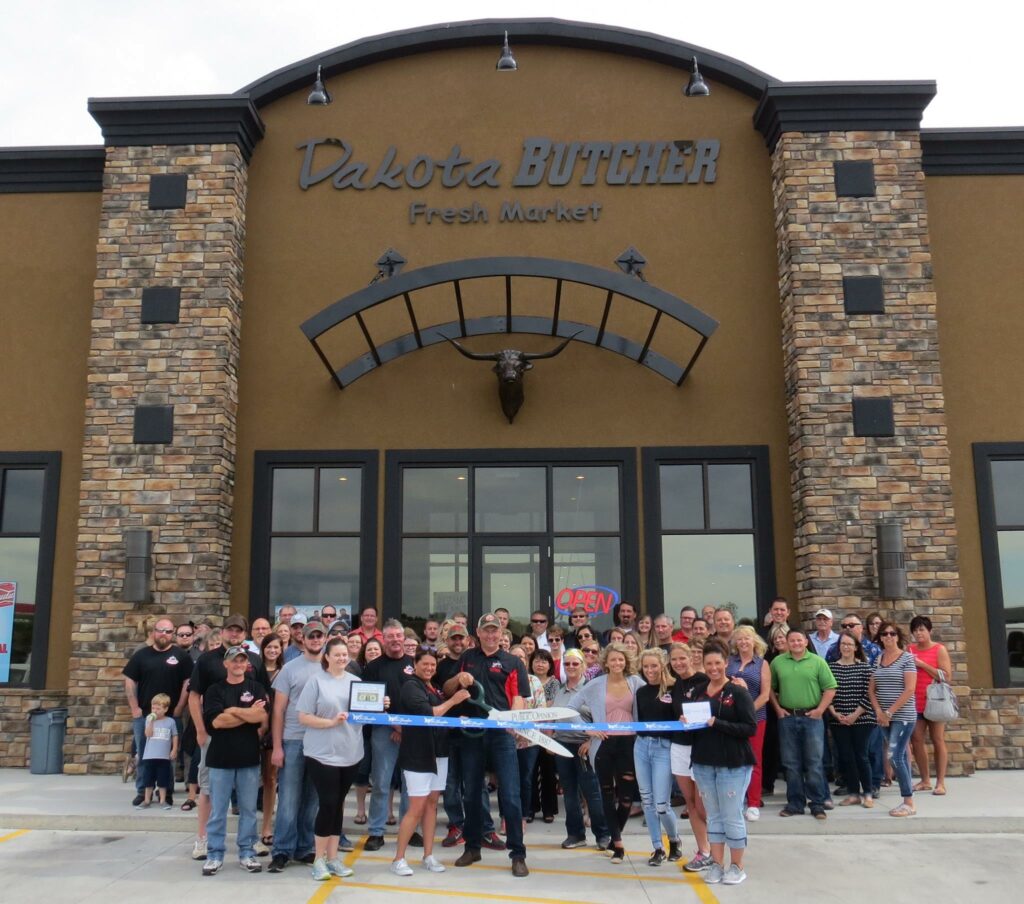 Local financing helps drive project
The Sinclairs utilized financing from Heartland Consumers Power District's HELP Fund as well as GROW South Dakota to help finance construction.
"Anytime local business owners made additional investments in the community, it shows their long-term faith in the community and their commitment to helping it succeed," said Heartland Director of Economic Development Casey Crabtree. "The Sinclairs have long been supporters of Madison and seeing it thrive."
Heartland provides wholesale power to the city of Madison. Their economic development programs are designed to help customer communities grow and thrive.
GROW South Dakota is a statewide non-profit organization that provides programs and loan products to advance housing, community, and economic development.
The Lake Area Improvement Corporation is also supportive of the project.
"As Madison continues to grow and DSU continues expansion, we are always in need of additional retail establishments," said Eric Fosheim, executive director of the Lake Area Improvement Corporation. "We are fortunate to have a thriving Main Street on Egan Ave., as well as continued development along Washington Ave. Each area offers unique services and it is always exciting to see people invest in our community."
With construction set to begin soon, Sinclair hopes the new facility is up and running by the end of the year