Howard student of the month to study genetics
May 2, 2015
Heartland is pleased to announce Tate Hattervig, a senior at Howard High School in Howard, SD, as our April student of the month. The son of Robin and Mirinda Hattervig, Tate is recognized for his dedication to academics and ability to lead by example.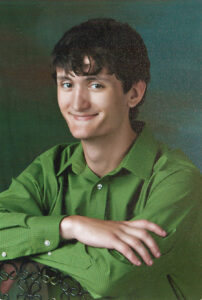 "Tate is an outstanding and dedicated student who is interested in making the world a better place to live," said Howard Superintendent and High School Principal Mike Cullen. "He is an academic leader and sets an excellent example for his fellow students."
Hattervig is a member of the National Honor Society and is an Eagle Scout. In his free time, he enjoys reading, snowboarding and playing video games. After graduation, he plans to attend the University of Wisconsin-Madison to pursue a degree in genetics.
The "Student of the Month" is awarded through a partnership of Heartland and KJAM Radio in Madison, and recognizes exceptional students in one of five area school districts located in communities served by Heartland and in the KJAM listening area. This is the fourth year Heartland and KJAM have teamed up to offer this program.