Clean Power Plan continues to draw controversy
May 2, 2015
The Environmental Protection Agency's Clean Power Plan, the rule proposed by the agency in June 2014, continues to stir debate.  The rule would require states to cut carbon dioxide emissions from existing power plants by 30 percent. States would be required to submit state plans to EPA in 2016 and begin meeting interim goals in 2020.
On April 22, the House Energy and Commerce Committee's Energy and Power Subcommittee approved draft legislation that would allow for judicial review of any final EPA rule to regulate carbon dioxide emissions from existing power plants under Section 111 (d) of the Clean Air Act, before the rule could take effect.   Known as the Ratepayer Protection Act of 2015, the legislation stems from the EPA's Clean Power Plan and would also provide safe harbor "if the governor of a state determines that implementation of a state or federal plan under any final rule would have significant adverse effects on the state's ratepayers or the reliability of its electric system."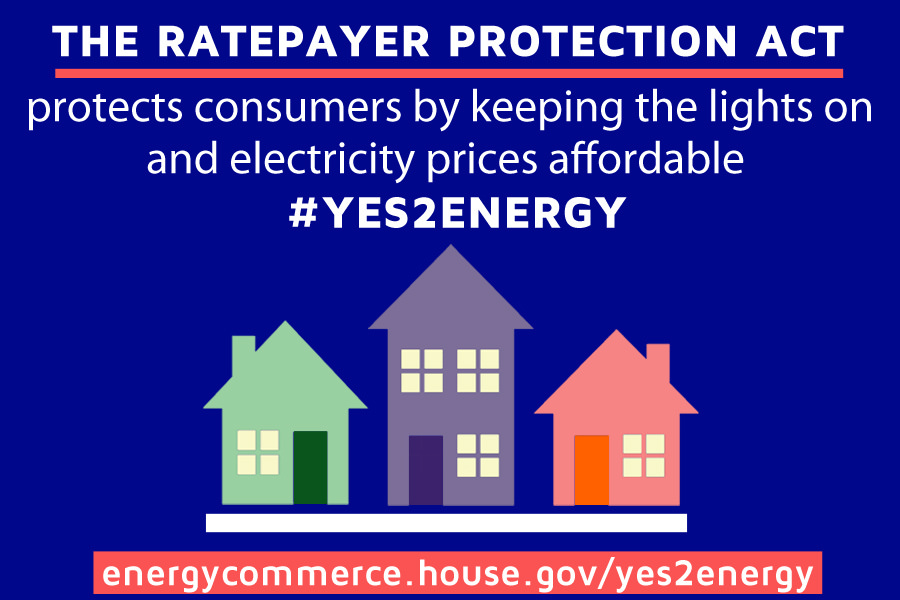 At a legislative hearing earlier in April, the EPA's Janet McCabe defended the Clean Power Plan and was critical of draft legislation that would put the EPA plan on hold.  McCabe said the draft bill is premature because the EPA proposed rule hasn't been finalized yet – the final rule is expected to be issued this summer.
The U.S. Court of Appeals for the District of Columbia Circuit heard oral arguments April 16 on cases against the EPA, questioning whether the agency can regulate power plants under both Section 111 of the Clean Air Act (for greenhouse gases) and Section 112 (for mercury).  Petitioners want the court to issue an emergency writ to stop the EPA from issuing a final rule of the Clean Power Plan, arguing the agency doesn't have authority to issue the rule under the Clean Air Act.  The EPA argues it should be given discretion to interpret the law.  The court agreed to hear arguments even though generally, proposed rules cannot be challenged in court because they are not final agency actions.
Finally, a new analysis released by the Southwest Power Pool (SPP) indicates that a regional compliance approach would meet the U.S. Environmental Protection Agency's 2030 deadline for the Clean Power Plan at an estimated cost of $2.9 billion per year in generation-resource capital investment and energy production costs.  SPP's analysis also indicates up to 13,900 megawatts of coal-fired generation beyond current transmission-planning assumptions could be at risk of retirement.
Heartland will continue to monitor activity surrounding the Clean Power Plan.  We will also continue to voice our concerns and bring awareness to the many shortcomings of the rule, which could have a detrimental effect on rates and reliability.