Housing boom in growing Volga
November 2, 2016
29 new housing permits is a record for the small town
By Eric Sandbulte, The Brookings Register
Reprinted; Originally published in the October 29 issue of The Brookings Register.
A lot has changed in the small town of Volga, even in the last couple of years.
"We're growing; our community is becoming more vibrant," said Volga Mayor Randy Santema. "Our school is filled up again, and we have kids and young families all over the place that have chances to come here, have a good job, have a good quality of life. When you see the new houses going up, it's just an indicator of how well the people in the community are doing."
It's all because of a recent housing spike this year, with a record 29 new permits issued, the highest it's been in at least 10 years.
Of those, 27 are for new single-family units, and the remaining two were for multi-family units.
This year's sudden increase follows a recent, smaller spike when 40 permits were issued between 2012 and 2014.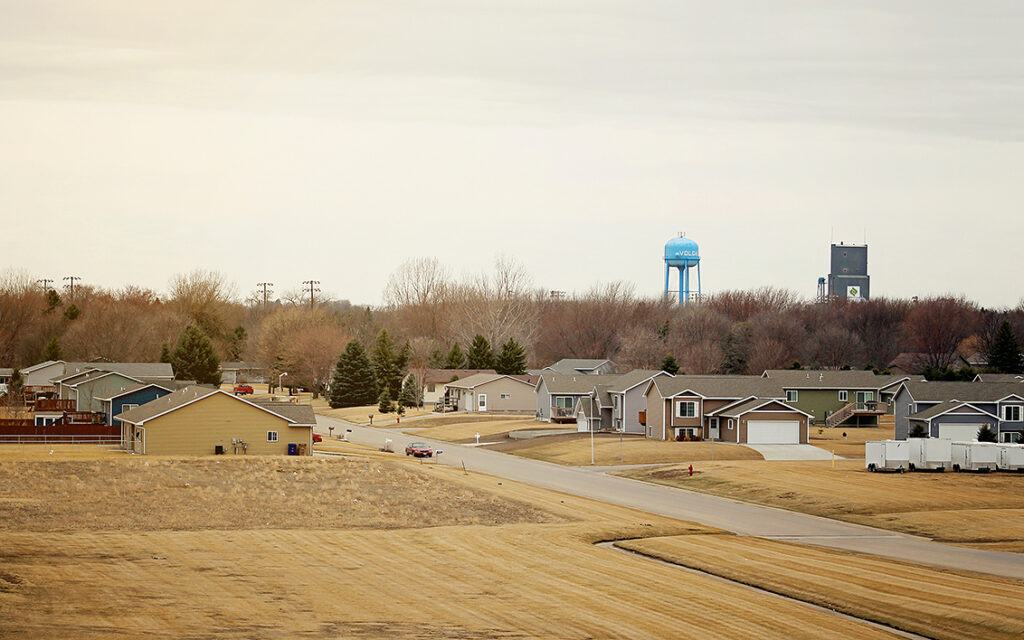 There are two main developments in Volga responsible for this year's housing boom. On the west side of town, developer Joel Edman has been working to provide affordable housing, and Erik Schlimmer's Sunrise Addition is on the east end.
Edman's development has 25 homes being built; only six lots are left.
"That's pretty fast considering we just got a road this spring," Edman remarked.
And that doesn't include the pair of multiplex rental units he's building in town.
His buyers are a mixed bunch, consisting of those looking to downsize, which has the added bonus of freeing up larger homes. Others are first-time home buyers, and some just want to buy a new home without the hassle of going through the construction process themselves.
Schlimmer had a similar story to tell. At his development, there are 20 single-family residential lots, 16 of which are sold or pending, and seven multi-family lots, two of which are sold.
"It exceeded expectations by far," Schlimmer said. "When my parents developed in the late '90s, five, six, seven, eight in a year was a good year. We just started selling ours a little over a year ago and you can see where we're at."
And he's seeing a lot of young families moving in his lots.
"They have anywhere from infants up to high-schoolers, but the majority of them are grade school kids. It's all young families, a very young demographic," Schlimmer said.
"By the time we get all this said and done, just (from Schlimmer and me), we're going to have built 50 homes, two twin homes and three five-plexes in about six years. That's a lot of bodies, people in our area, just from us," Edman said.
All this has had a major impact on the Sioux Valley School District, which had a fall enrollment of 675, a 30-student increase from the previous year.
"I pulled out a strategic plan from 2010, and at that point, the student population had leveled off and declining enrollment was even a concern at that point and time," Sioux Valley School District Superintendent Larua Schuster said. "That was just six years ago. In six years, things have turned around and changed significantly."
Most affected by this year's high enrollment are the ninth grade and elementary grades. Sioux Valley even had to hire another second-grade teacher.
"We are, for the most part, a two-section school, but we do now have three sections of second grade, three sections of third and three sections of ninth grade as well. We're anticipating that eventually, we could be looking at three sections of our elementary, K-5 and even up into our middle school through eighth grade," Schuster said.
In order to make long-term plans, she said they'll be conducting studies "to get as much population and statistical information as we possibly can."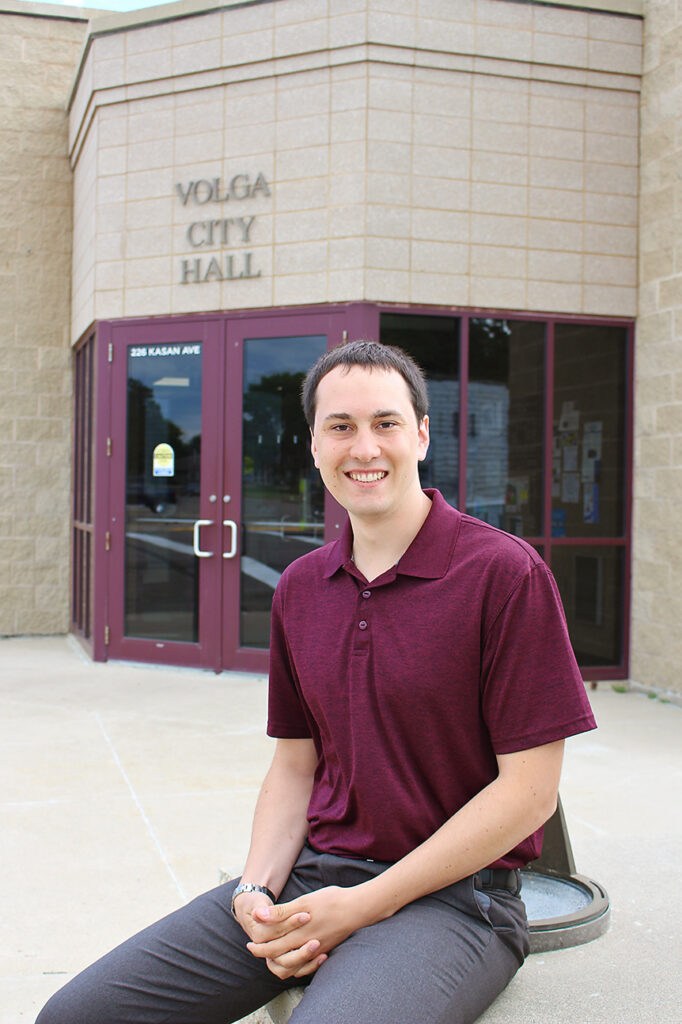 Even though Volga's growth has thus far been mostly residential, City Administrator Jameson Berreth would like to see more commerce start to come in as well.
"We are the bedroom community of Brookings. That's OK and we recognize that, but it doesn't mean we can't have businesses here. If we're going to be a bedroom community, we're going to try to be the best bedroom community we can," Berreth said. "If people have jobs or other opportunities in the Brookings area, but they want to live in a smaller town, we want to be the place for them to go."
Faced with a quickly growing population, city leaders want to get a better handle on the future, both in the short term and long term.
This means they'll be looking into strategic planning and collaborating with Brookings.
"We all kind of want to gauge how much growth there has been and then where that growth is going, how long it will continue," Berreth said. "We're talking to Brookings on what they're expecting because that obviously influences us."
Then, "the whole community can prepare for that growth and build enough, but not too much or too little," he added.
Being able to accurately plan ahead is critical to ensuring that there will be enough city staff and resources to provide quality public services to all the town's residents.
"Right now, we're fine where we're at, but as the city continues to grow, it puts a strain on our staff and services and budget," Santema said. "If you look at where most of our residential growth has gone, they're in TIFs, so we have to pay off the TIF before we collect on greater property tax revenues, which means we're about five to ten years down the road from collecting more money from what we were getting before."
According to a population projection conducted by Banner Associates, Volga should continue to grow from its 2015 population of 1,800. It's estimated that by 2045, Volga will have anywhere from 2,400 to 6,000 residents, though Santema believes a more likely range would be from 2,400 to 2,900.
No matter the precise range, Volga will be challenged in finding new places to build to provide housing for those newcomers. The town is boxed in by the highway and industry to the north, the soybean plant to the east and low spots to the west. Whatever solutions are presented in the future will require cooperation with surrounding landowners.
"Suddenly, we went from having all this space to, boy, we really have to think about where we can grow and where is the best place to grow," Berreth said.
Although there are a lot of unknowns about the town's future, in the present, residents are happy to call Volga home and are excited about its good fortune, he added.