Changes to Power Forward rebates announced; Input sought on potential new service
November 2, 2016
Heartland makes announcements regarding customer service programs
Over the course of three days, Heartland staff traveled nearly 600 miles to three customer communities to make presentations on the 2017 budget. In addition, we outlined changes to our energy efficiency programs and asked for customer input on a potential new service.
Power Forward rebates revamped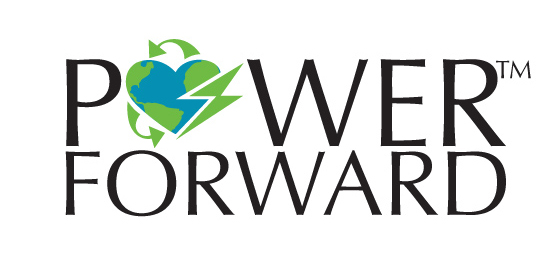 Heartland is making two changes to the Power Forward energy efficiency rebates for 2017. The appliance rebates, including those for clothes washers, dryers, dishwashers, refrigerators, freezers and dehumidifiers, will no longer be offered. Heartland is also doubling the rebate amounts offered for purchasing lifetime warranty, electric water heaters. A rebate of $200 will be given for 50 to 79 gallon water heaters and a rebate of $400 for heaters 80 gallons and above.
Since implementing the Power Forward rebate program in 2012, Heartland has awarded rebates for nearly 350 Energy Star qualified appliances. However the number of appliance rebates awarded has steadily declined each year.
"The appliance rebates are seen as a low-hanging fruit and after five years, we've decided to invest more of our resources into the 'harder to reach' items such as water heaters," noted Heartland Communications Manager Ann Hyland. "Electric water heaters with a lifetime warranty provide a lifetime load to the utility, are easily controlled with load management systems and provide savings to the consumer. They benefit everyone involved."
Heartland has awarded 64 rebates for water heaters since 2015 and hopes to increase that number significantly with the higher rebate amounts.
Mobile line crew considered
Heartland also outlined a potential new service at the budget meetings and asked customers to fill out a survey regarding their interest. Heartland has received inquiries in the past about forming a mobile linemen crew to serve customer communities. After bringing the idea to the Customer Connections Committee and receiving their support to move forward with pursuing the idea, the logical next step was to conduct a survey to find out how many customers would utilize such a service.
Each customer interested was asked what services they would see a mobile crew performing, how far they'd be comfortable with the crew being located from their city, if they'd be willing to pay their share of expenses and if they would sign a long-term contract.
"This service is something Heartland has talked about for a few years," added Hyland. "We decided it was time to first determine if there is enough interest in the program and if so, determine if it's feasible and how it would operate. The survey is the first step in the process."
For anyone who didn't attend the budget meetings, Heartland staff will bring the survey to you on a customer visit. It is Heartland's goal to get a completed survey from every customer so we know how many are interested in moving forward. Those interested will be asked to be part of a working group to further explore the feasibility of the idea.
If you have questions about the changes to the energy efficiency program or the mobile linemen crew survey, contact Ann Hyland.