Horizon Health Care to expand services in Plankinton
January 4, 2022
Clinic breaks ground on expansion and remodel
Access to quality healthcare is not always a given in rural communities. Horizon Health Care (Horizon) believes a rural patient population should never compromise the quality of their care because of geography.
It is Horizon's mission to provide rural communities with access to high-quality, affordable primary healthcare services.
Based in Howard, South Dakota, their network of community health centers consists of 32 clinic locations across the state.
In November, Horizon broke ground for the renovation and expansion of the current Aurora County Community Health Center and Dental Clinic in Plankinton, SD . The new facility will increase access to care for medical and dental patients.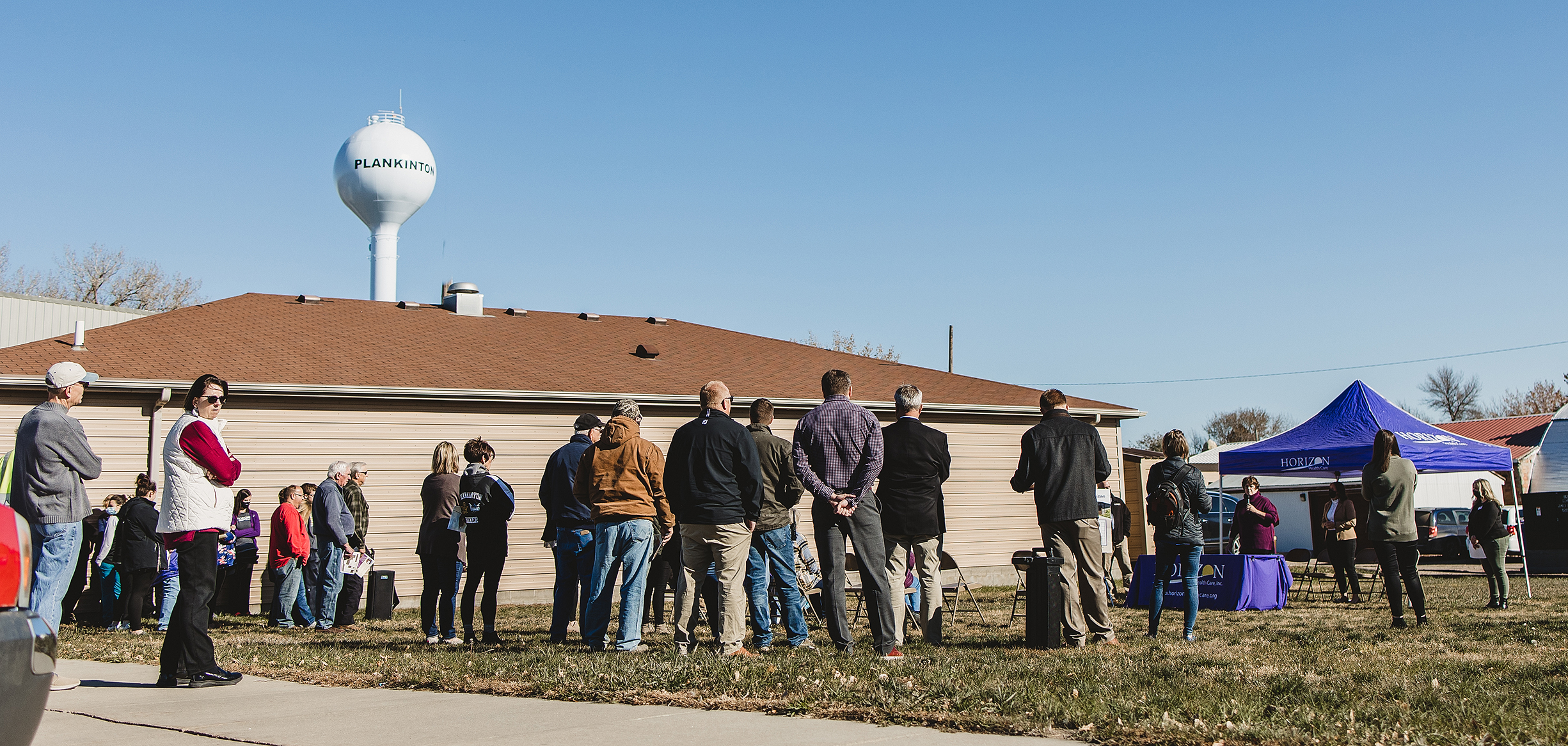 Facility, services to expand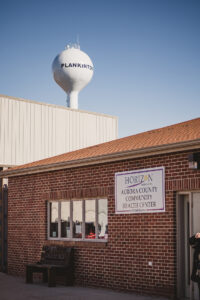 The Aurora County Community Health Center began operations in 1978, offering medical, dental and mental health services. It moved to the existing facility in 1992.
Since then, the clinic has seen significant growth, including tripling the number of patients seen over the past decade.
To better serve patients and meet local needs, Horizon announced a $2.5 million, 5,490 square-foot expansion.
""The need for rural health care has grown immensely over the years," said Horizon CEO Wade Erickson. "As a commitment to the community, Horizon is excited for this expansion and the impact it will have on Plankinton. Our dedicated team has been serving the community for many years, and we look forward to expanding those efforts for many more patients in need."
The addition includes six medical exam rooms and six dental exam rooms as well as a patient intake room, IV room, procedure room and X-ray room. The nurses station, clinical work areas and office space will also be enhanced, improving employee workflow and efficiency.
Patients will benefit from more spacious waiting areas and exam rooms as well as expanded services.
Upon opening, the existing dental clinic will transition from being open two days per week to full-time. The remodel will also allow for pharmacy services and telehealth.
Asset to the community
Not only will the new clinic create a better patient experience, but it also has a positive impact on the community at large.
During the groundbreaking ceremony, Mayor Joe Staller acknowledged the clinic's potential for economic growth.
"This is a huge deal for a small town like Plankinton," he said. "It is a huge bonus to have affordable healthcare at the local level. This clinic gives us a step up for those looking to raise their families in rural South Dakota, and we are truly blessed to have Horizon expanding services already provided."
Staller also said the building will be a beautiful addition to the town's Main Street, offering convenience for those who need it most.
"Horizon staff already go out of their way to provide the best service and care to everyone. Now we can look forward to expanded dental and pharmacy, and won't need to drive to nearby communities to fill prescriptions. We are truly grateful for their commitment to Plankinton."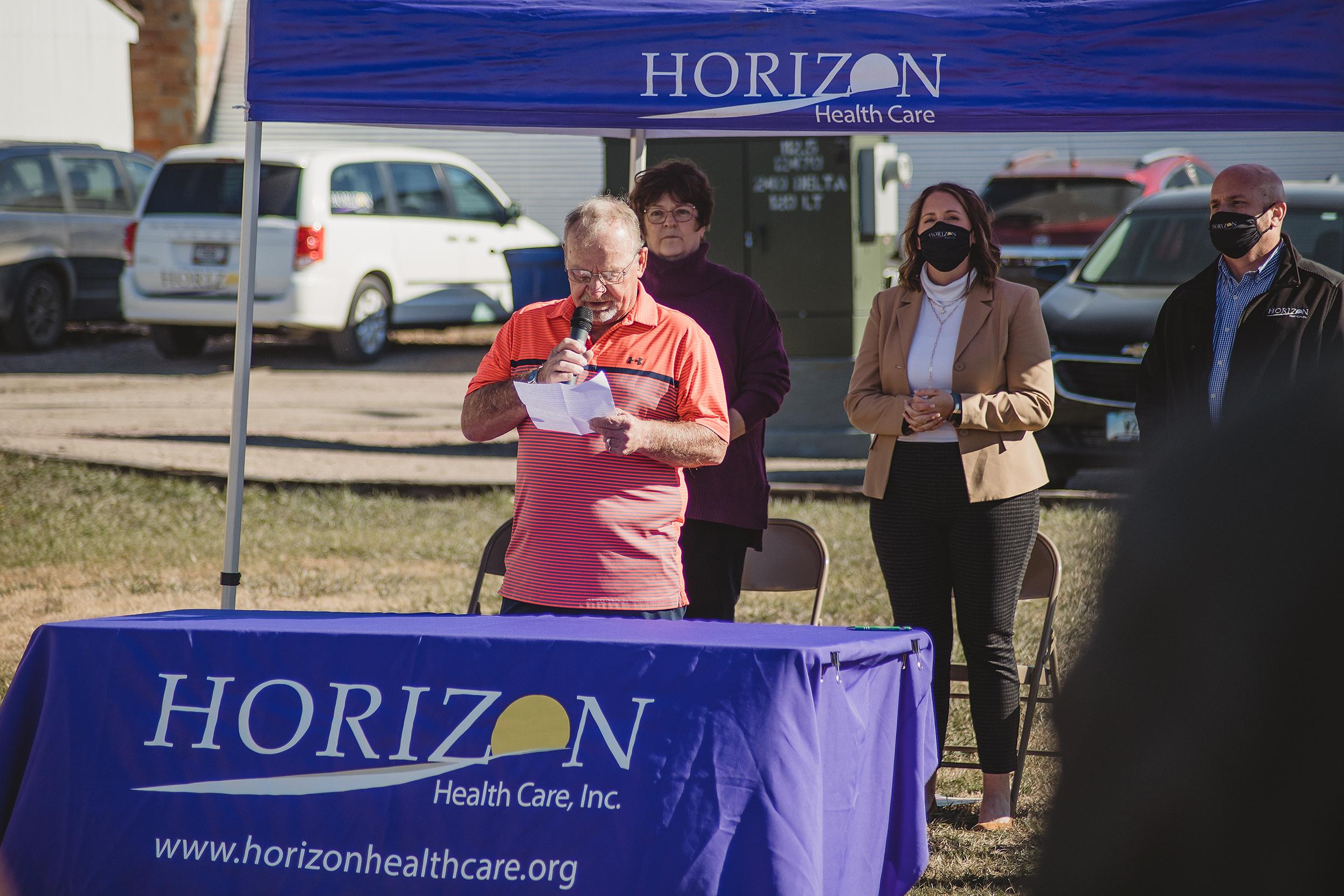 Partnerships vital to success
One of Horizon's key values is stewardship, including the efficient use of financial and human resources in order to sustain healthcare in their service area.
A partnership with Plankinton's wholesale electric power provider, Heartland Consumers Power District, will help Horizon meet their goals in the city.
Heartland will contribute over $22,000 to the Plankinton facility through existing programs. Horizon will utilize Heartland's growth incentive program, energy efficiency rebates and economic development grant program at the new facility.
"Horizon provides crucial services to many of Heartland's customer communities," said Heartland CEO Russell Olson. "Heartland is committed to the success of our customers, which includes quality healthcare services. We are excited to see these expanded services in Plankinton and contribute to the clinic's development."
Once the expansion is complete, Horizon will earn electric rebates in its first three years of operation through Heartland's growth incentive program. New and expanding businesses in Heartland customer communities qualify for this unique program, which provides utility rebates equating to one year's worth of free power.
Heartland will partner with the city of Plankinton to award Horizon a 50% rebate on electricity in year one, a 35% rebate in year two, and 20% rebate in year three. Based on electric usage estimates, Horizon can anticipate a total savings of roughly $14,800.
Heartland will also contribute funds through its Power Forward energy efficiency program. By replacing existing lights with more efficient LEDs, the remodeled clinic should qualify for nearly $3,000 in lighting rebates.
Finally, Heartland awarded the Plankinton Development Corporation a $5,000 economic development grant which will be passed on to Horizon for project costs.
Investment opportunities remain
The new clinic also provides the opportunity for personal investment in the future of healthcare in the community. A "Growth is on the Horizon" naming campaign allows donors to make a gift in honor or memory of a loved one.
Tracy Pardy, Horizon Health Foundation Executive Director, said there are multiple opportunities to name rooms, labs, waiting areas, equipment and more.
"All donations of $100 or more will be included in the 'Growing Our Horizon' donor wall, which will be installed in the newly renovated waiting room of the clinic," Pardy said.