HELP Fund committee established to review applications
June 30, 2016
Applications for the Heartland Economic development Loan Program (HELP) Fund will now be reviewed by a committee of peers as well as finance and development professionals before being approved for funding. Heartland Director of Economic Development Casey Crabtree established the six-member HELP Fund Loan Committee in June to evaluate loan submissions and subsequently make recommendations to the Heartland Board of Directors.
"In many respects, the role of this new committee is similar to a bank's loan committee, but there is one important difference," said Crabtree. "HELP applications are evaluated for their economic development impact and job creation potential. With over 100 years combined experience in economic development and financing, these individuals have the knowledge and foresight to accept higher levels of risk in the interest of promoting growth within our customer communities."
The committee is comprised of members from the district's banking community as well as representatives from various economic development groups serving Heartland customers and one member of the Heartland Board. Nearly all of Heartland's territory is represented.
"Each individual on the committee has a vested interest in the success of our customer communities. As a group, they will play a key role in ensuring the projects we participate in are in the best interest of the people we serve," added Crabtree.
The HELP Fund promotes community development in customer communities through a revolving loan fund. Heartland obtains funding for the loan program through the USDA's Intermediary Relending Program, which provides low-interest loans to local intermediaries that re-lend to businesses and for community development projects in rural communities.
The HELP Fund provides financing for business ownership and expansion, job creation and retention, and entrepreneurial endeavors. The application process includes an initial review completed by Crabtree. The committee conducts a follow up review and either denies the project or sends it before the Heartland board for final approval.
"It is important to ensure each loan considered is vetted through the proper channels before ultimately being approved or denied," added Crabtree. "This group of individuals will ensure only applications with sound potential make it to the Heartland board for final approval."
HELP Fund loans offer interest rates typically lower than traditional rates as well as financing for ten years for land, building and permanent fixtures. Customers can also receive financing for up to ten years or the useful life of machinery and equipment. For more information, visit hcpd.com/economic-development.
USDA is an equal opportunity provider, employer and lender. See full non-discrimination statement for further information.
HELP Fund Loan Committee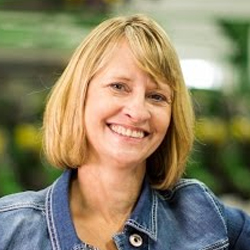 Marcia Erickson
CEO, GROW South Dakota, Sisseton, SD

-28 years experience in economic development and financing
Professional and community organizations:
South Dakota Community Action Partnership, 16 years
Small Business Development Center Advisory Board, 11 years
Midwest Minnesota Community Development Corporation, New Markets Tax Credits Advisory Board, 4 years
NeighborWorks Rural Advisory Initiative Committee, 3 years
National NeighborWorks Association Board & Governance Committee, 2 years
NeighborWorks Racial, Ethnicity, Diversity and Inclusiveness National Advisory Committee, 1 year
Rural Local Initiative Support Corporation Rural Advisory Committee, 6 months
Education:
Masters degree in Business Administration, Community Economic Development
Career highlights:
"The most exciting aspect of my job is seeing businesses start-up and succeed in South Dakota, but every day has something new and fulfilling. One of my favorite projects I have been involved in is providing the avenue for the construction and ownership of two schools on the Pine Ridge Indian Reservation."
Hobbies:
Spending time with family, reading, farming, learning new things and caring for horses
---
Brian Tohal
Executive Director, New Ulm Economic Development Corporation; New Ulm, MN

-24 years experience in economic development
Professional and community organizations:
20-County SBA 504 Loan Committee
Rotary Club of New Ulm
Brown County Planning Commission
Junior Achievement
Retail Development Board
Adult Discipleship Committee
Church council
Education:
Masters degree in Economic Development
Career highlights:
"The most exciting aspect of my career is helping businesses create jobs."
Hobbies:
Reading
---
Floyd Rummel IV
Market President, Great Western Bank; Madison, SD

-10 years experience in business banking

Professional and community organizations:
Lake Area Improvement Corporation, 5 years
Dakota State University Foundation Board, 5 years
Madison Rotary Club, 6 years
Madison Community Center Board, 4 years
Evergreen Lodge #17 and Twin Lakes Shrine Club, 5 years
Education:
Dakota State University, Madison, SD
Undergraduate degree in Business Administration with emphasis in Finance
Career highlights:
"It's exciting to be involved with projects that are going to advance the local economy in a community where I live, work and raise a family. Our bank was involved in a major remodel of the Madison Movie Theatre and it was extremely rewarding to be a part of that project because it has such a great impact on the quality of life for the community and surrounding area. I hope to continue in that tradition with other communities while on the HELP Fund committee."
Hobbies:
Spending time with family and playing golf
---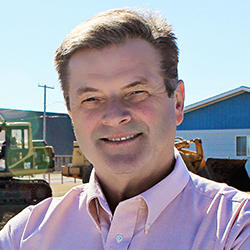 Ron Kristensen
President, Farmers & Merchants State Bank; Plankinton, SD

-35 years experience in banking and economic development
Professional and community organizations:
South Dakota Bankers Association
Plankinton Development Corporation
Education:
Undergraduate degree in Business Administration, Dakota State University, Madison, SD
Graduate degree in Banking, University of Wisconsin, Madison, WI
Career highlights:
"I have been involved in local development projects for 35 years. I find it exciting and rewarding to see Plankinton continue to grow. I'm proud of the work we've completed in regards to local housing strategies."
Hobbies: 
Playing golf
---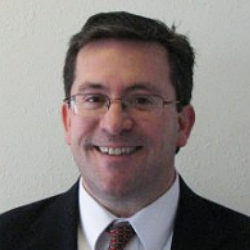 Todd Kays
Executive Director, First District Association of Local Governments; Watertown, SD

-23 years experience in economic development and financing

Professional and community organizations:
American Planning Association, 23 years
South Dakota Planners Association, 23 years
Tim Lightfield Memorial Scholarship Committee, Chair, 8 years
Immaculate Conception School Committee, President, 3 years
Immaculate Conception Cub Scout, Scoutmaster, 3 years
Education:
University of South Dakota, Vermillion, SD
Undergraduate degree in Political Science
Graduate degree in Public Administration
Career highlights:
"I have been involved in many projects ranging from research to policy development. Most recently, our organization has utilized geographic information systems to identify locations for economic development projects. The most exciting aspect of my job as it relates to economic development is being able to see projects that were identified in strategic planning initiatives come to fruition."
Hobbies:
Playing guitar and watching my children participate in school activities
---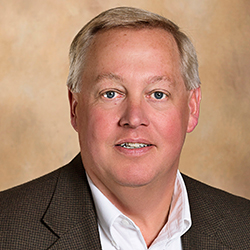 Dave Hahler
Director, Subdivision 5, Heartland Board of Directors; Webster, SD

-19 years experience in economic development
Professional and community organizations:
Webster Area Development Corporation
Day County Champion Community
GROW South Dakota
Northern State University Foundation
Centennial Scholarship Fund
Webster Revolving Loan Committee
South Dakota Auto Dealer Association
Education:
Northern State University, Aberdeen, SD
Career highlights:
"I have been involved in various economic development projects over the years. Heartland has an excellent program and I am happy to contribute to the loan review process. The committee should help fast-track financing for eligible, meaningful requests."
Hobbies:
Spend time with family and friends, play golf, work outdoors, travel and work on old cars