New Volga city administrator looking forward to community projects
June 30, 2016
The city of Volga recently welcomed a new face to fill the position of city administrator. South Dakota native Jameson Berreth began his duties June 1 with a warm reception from the community.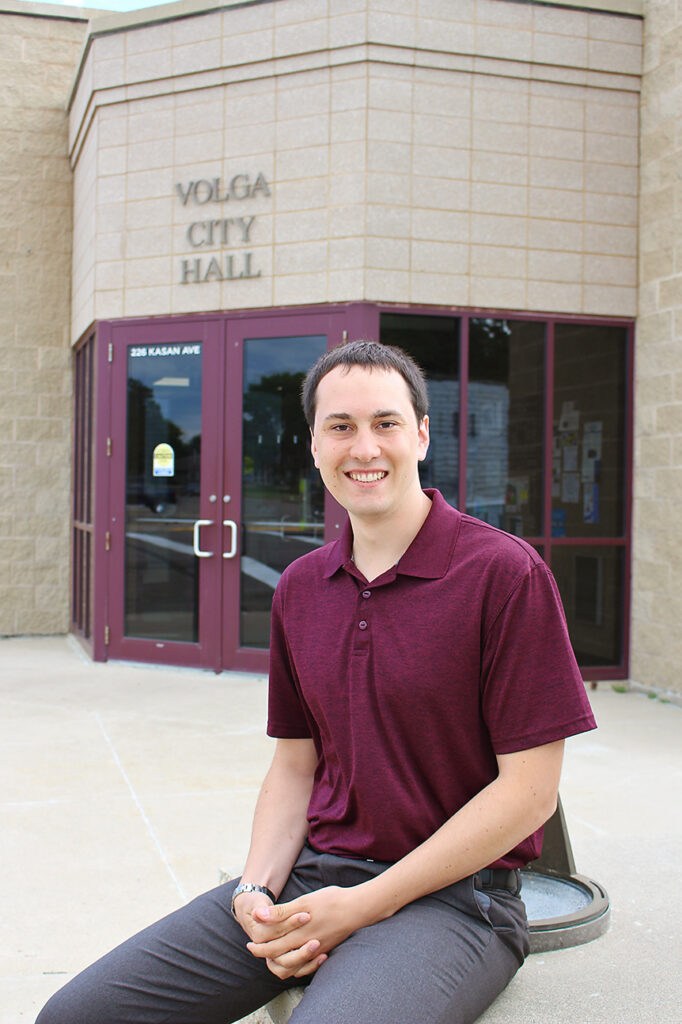 "Everyone in the community has been incredibly welcoming and friendly, and are interested in meeting the new person in town," said Berreth. "It makes me very excited to get to know the community and work with the people who live here."
Originally from Eureka, Berreth has a Master's degree in Public Administration from Syracuse University and Bachelor's degrees in Political Science and Global Studies from South Dakota State University. Prior to joining the city of Volga, Berreth worked for the South Dakota Department of Education as a management analyst. There, he was part of a team responsible for the consolidation of already existing educational data into one central system. In particular, he led the training of school district teachers and administrators in system usage and data analysis.
Although this is Berreth's first full-time management position, he believes his experience as president of the SDSU Student's Association will prove beneficial.
"As president, I was required to manage a large budget, staff, volunteer student senators and other various projects," said Berreth. "Knowing how much I enjoyed that experience led me to believe I would do well in this position."
Although city administration wasn't always on his radar, he's looking forward to his new role and the variety that comes with it.
"I wanted a career that offered a variety of challenges and experiences while improving and bettering an area, or in this case, a city," he said. "Leading up to the job, I anticipated each day would be different with new problems and situations to address. So far, it is living up to that expectation!"
While he doesn't foresee proposing any major changes to the city, Berreth does look forward to getting involved with ongoing projects.
"I need to get my feet wet before initiating any large plans or proposals. Volga was operating very successfully before I arrived, so I don't expect to make widespread or drastic changes. However, building a community activity center is a priority for many residents as well as the city council. I am looking forward to working on that project, which already has plans drawn up for the facility but still requires a financing strategy," he said.
He also expects to stay busy managing recent and ongoing developments in the community as well as carefully planning for future growth.
Berreth and his wife Sara are in the process of building a home in Volga. Sara is employed as a dietitian in Watertown, SD.