Groton electric superintendent retires
July 9, 2015
After nearly 45 years in the electric industry, Ward Gilchrist celebrated his retirement May 29. He had served as electric superintendent for the city of Groton, SD since 2008.
"My time in Groton was most enjoyable," said Gilchrist. "My wife and I met many people and now have many new friends."
Prior to joining the city of Groton, Gilchrist worked for Northwestern Energy for 36 years as a general foreman for Aberdeen, SD and the surrounding area.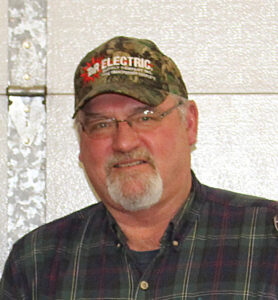 Gilchrist notes many changes to the electric industry since he started in 1971.
"The equipment has gotten larger, faster and safer," Gilchrist said. "We had to learn to work smarter instead of harder."
Since retiring, Gilchrist said he misses responding to trouble calls.
"Going out on a call in the middle of the night was not always the most enjoyable part of my job, but knowing that going out there would help people who had lost power gave me a feeling of satisfaction that I made a difference," said Gilchrist.
Originally from Iroquois, SD, Gilchrist and his wife Betty have seven children and 19 grandchildren. His plans for retirement include camping, fishing and spending his winters in the South with his wife.
"Ward was always willing to help other departments and other cities," said Groton Finance Officer Anita Lowary. "He always knew someone who knew someone who could supply the department's needs. Ward made the work atmosphere lighthearted even in the serious situations."
Gilchrist leaves Groton knowing his replacement, Shawn Lambertz, is ready to step up to the position. Congratulations Ward and best wishes!