Life Floor Opens Flooring Manufacturing Center in South Dakota
July 9, 2015
Life Floor, a leading innovator and designer of resilient flooring, recently announced the opening of their U.S. manufacturing facility. Production at the facility, housed within Falcon Plastics' Madison, South Dakota location, will shorten lead times, increase Life Floor's custom flooring options, fuel the company's move into the residential flooring market, and create new job opportunities.
"When we looked at the skill of South Dakota's workers, the decreased environmental impact of no longer having to ship our product across the ocean, and the speed with which consumers can now get Life Floor, it became clear this was the best possible move for us," said Life Floor CEO Jonathan Keller. "Thanks to our partners, we've been able to start operations in Madison quickly. We are thrilled with the trajectory Life Floor is on, and this facility is a big part of that."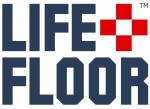 Keller cited Falcon Plastics, the South Dakota Governor's Office of Economic Development, Heartland Consumers Power District, the Lake Area Improvement Corporation, and the REED Fund as organizations whose support was integral to their decision to come to Madison. The Minnesota-based company says that the new production lines will create new positions at the factory and at their headquarters in Minneapolis.
"Having our manufacturing so close to home is going to give us the flexibility to both serve our existing clients even more effectively and to reach new customers quickly," Keller said. "There are a lot of opportunities ahead of us right now, and we're confident that we're in great shape to take advantage of them."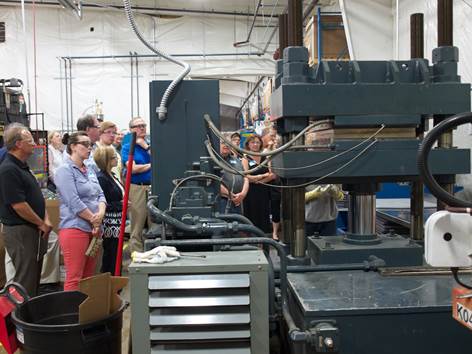 Heartland awarded Life Floor a Heartland Economic development Loan Program (HELP) Fund loan to assist with operations.
About Life Floor: Life Floor is committed to the revolutionary idea that flooring should be beautiful, comfortable, and engineered for safety, even when wet. The Minneapolis-based company is a leader in innovatively designed resilient flooring, manufacturing tiles that improve the comfort and safety of pools, spas, patios, bathrooms, and anywhere else people are around water. Founded in 2011, Life Floor has designed and manufactured aquatic surfacing for industry leaders including Disney Resorts, Carlson Worldwide, YMCA, and Six Flags. The company manufactures its tiles in South Dakota and Vietnam.
About Falcon Plastics: Founded in 1975, Falcon Plastics, Inc. is a family owned business. They have grown from a single molding facility to our current group of five molding sites. Three molding divisions are found in South Dakota, the fourth division in Tennessee and the newest addition, a fifth facility in Suzhou, China. Falcon provides injection molding, blow molding, finished goods assembly, tool design and building, rapid prototyping and engineering.