Free cybersecurity service helps local governments
July 31, 2020
Project Boundary Fence performs testing to determine cyber risk
Your city's computer network is attacked multiple times a day. The question is not whether an attack will be successful, but when.
Online threats continue to increase each year. City governments and utilities need to accept the seriousness of cybersecurity. Never assume your system is safe.
Small utilities may find this difficult. Budget dollars are limited, and staff resources are thin. But a successful attack will be far more costly than prevention.
Free service offers cybersecurity testing for South Dakota cities
A new program developed at Dakota State University in Madison, SD can help. Project Boundary Fence (PBF) tests city and county networks in the state.
PBF offers penetration testing including a simulated system attack to determine weaknesses. The Consumer Protection Division of the Attorney General's Office is funding the service to make it free to South Dakota municipalities and counties.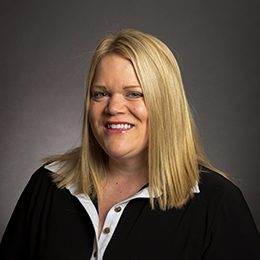 "We are very thankful for the forward-thinking nature of the Attorney General's Office. Consumer protection is working to not only respond to situations, but also prevent them. Our partnership with them started with our DigForCE Lab (digital forensics for law enforcement) and has grown to include this important new program," said Dr. Ashley Podhradsky, Director of Research for the lab.
Austin Fritzmeier is a recent cyber operations graduate and penetration tester at DSU. He says the testing is like a burglar trying to break into a house via an unlocked window.
"You wouldn't leave your house unlocked and unprotected," said Fritzmeier. "Your computer network is no different. PBF helps find the unlocked windows of your system."
There are different types of external testing, and each city can pick the one that best suits their needs.
Internal penetration tests involve connecting a device to the network. PBF runs scans from within the network as if a breach had already occurred and a hacker reached the utility's secured digital assets.
A wireless assessment looks at the strength and security of a utility's wireless network.
Most utilities unprepared for cyber attack
Many utilities believe they are ready to address cyber threats. Some think they don't have anything useful for a hacker to steal. Both assumptions are wrong.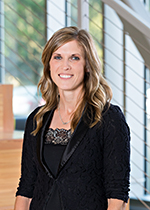 The utility sector becomes more vulnerable to cybersecurity threats with each passing day. This is true for all industries as everything becomes more digitized.
It is more important than ever for utilities and governments to prepare for a cyber-attack.
Heartland takes the cybersecurity of our municipal utilities seriously and works with industry partners to provide professional services to ensure your utility is secure.
"The testing offered by PBF is one piece of the puzzle," said Heartland Chief Communications Officer Ann Hyland. "It is a great tool for utilities to kick off the process."
Complementary services
PBF helps cities grasp their current security position, reduce cyber risk, and improve efficiencies. It focuses on individual goals of security assessments.
Their tools and techniques provide comprehensive security assessments. Cities will receive a final report outlining their findings.
"Every South Dakota city should take advantage of PBF," Hyland said. "Valuable information provided free of charge is an easy decision."
Click HERE to learn more about Project Boundary Fence.