Businesses thriving in Bryant
July 31, 2020
Business-friendly environment helps two new businesses get up and running
Some say there's never a bad time to start a business–even during a pandemic.
Entrepreneurs in Bryant, South Dakota defied the odds and opened their doors amidst the COVID-19 outbreak.
In June, Lee Twait hosted an open house for his business, Cutting Edgz Graphics, Inc. Weeks later, Clinton and Brenda Efraimson held a grand opening for their newly remodeled Nimble Wash.
Both celebrations reflected a small community on the rise.
"Bryant has a new industrial park, city hall and community center," said Casey Crabtree, Heartland director of economic development and governmental affairs. "Credit is due to local leaders and developers. They are passionate about their community and invested in making it grow."
Move made sense
A native of Willow Lake, SD, Lee Twait built a new house in Bryant three years ago. The town's improvements over the years impressed him and the city offered a bargain on the lot.
Twait commuted daily to Watertown, SD to operate his business Cutting Edgz Graphics. When he discovered commercial space in Bryant in 2019, a business move made sense.
"The price was right and it's only four blocks from my house," he said. "Bryant leaders have done a lot of work to appeal to residents and business owners. We love living here and now working here too."
Open since 2006, Cutting Edgz offers window tinting, graphic design and vehicle wrapping. Self-taught, Twait uses a variety of design software programs to create graphics.
His industrial-sized vinyl printer and cutting machine can produce projects up to 64″ wide.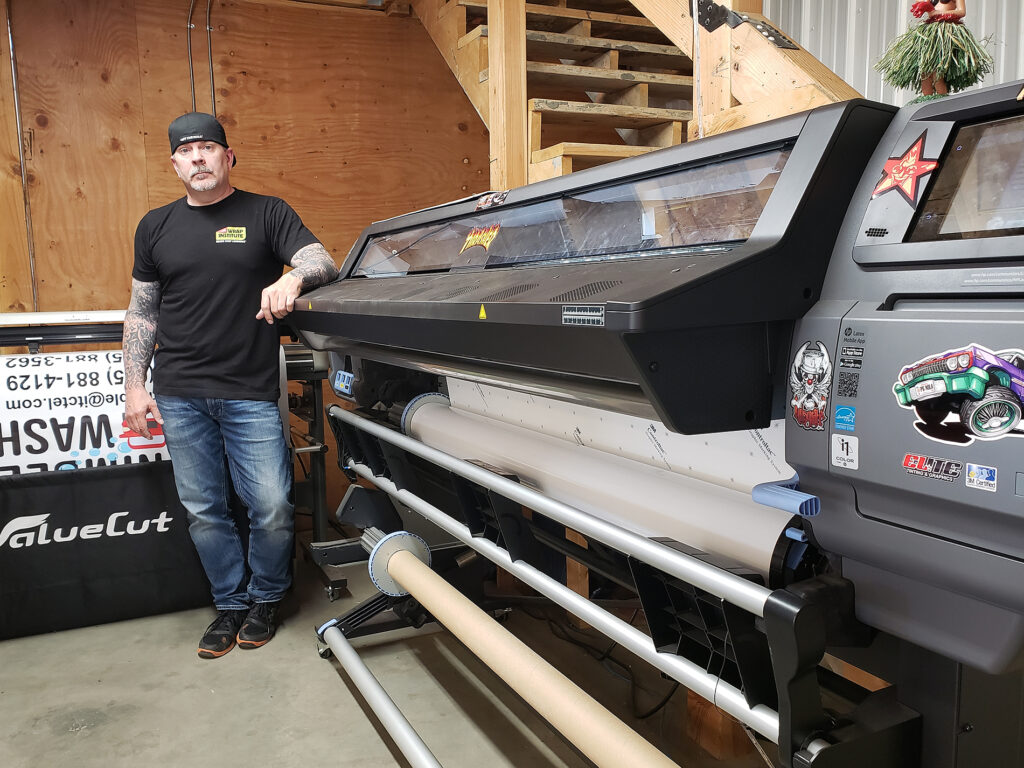 Twait is endorsed and certified by 3M and Avery. He has created designs for commercial and personal vehicles, livestock trailers, bean bag boards, banners and more.
He also wraps cranial helmets for babies–a project he does for free for the families.
All designing and printing and much of the installation takes place in his new shop in Bryant. Twait still has a shop in Watertown where he offers window tinting a few days a week.
He frequently works with customers on site, sometimes drawing him to neighboring states and as far as Texas.
"I work seven days a week, but it isn't really work to me. I love what I do," he recently told the Bryant Dakotan.
Twait's shop is located adjacent to the city's new industrial park.
As the business's sole proprietor and employee, Twait reports no negative impact on operations due to COVID-19. Read more about his success story in a recent issue of the Bryant Dakotan, available here.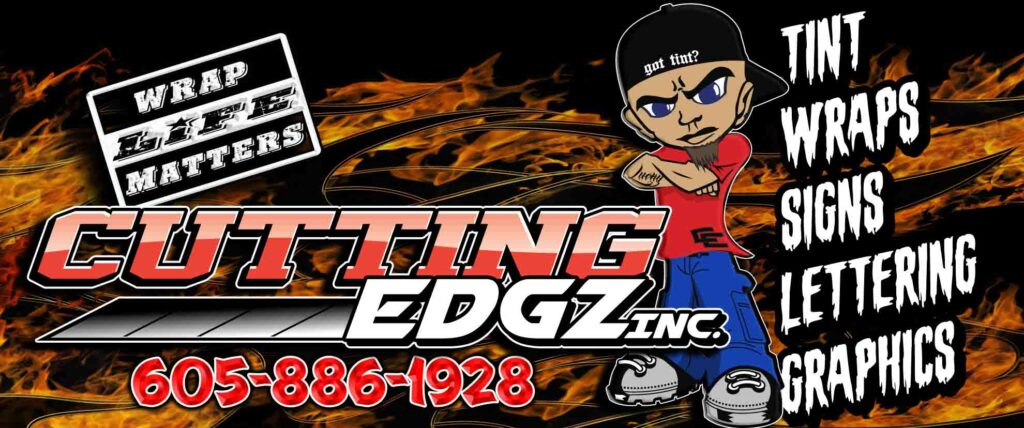 Nimble Wash open for business
Clinton Efraimson drove by the old Bryant car wash on his daily commute to Efraimson Electric, a business he co-owns with his two brothers.
The single, self-serve wash bay was open but untended and for sale. Soon, an idea formed.
"We wondered, would it work to install an automatic bay?" said Brenda Efraimson, Clinton's wife. "We dreamed, planned, researched and made the purchase!"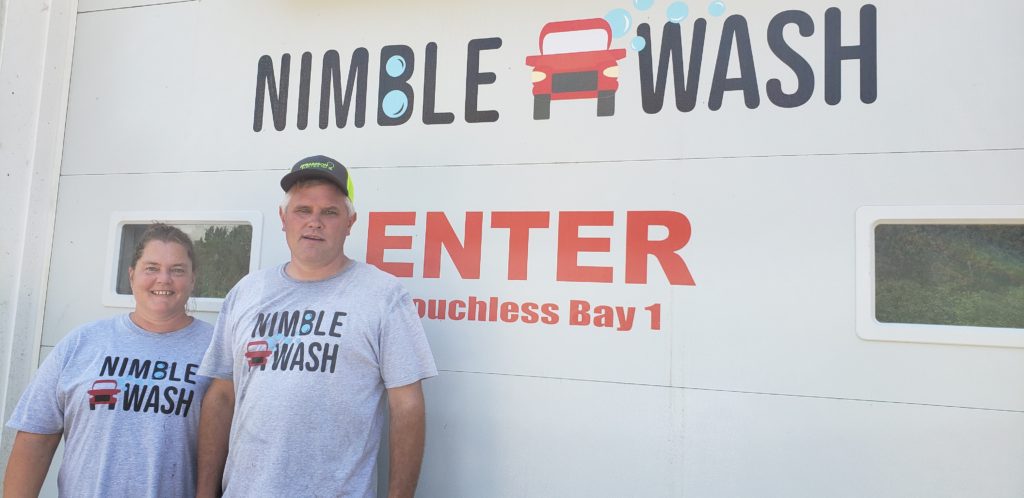 While operating the existing wash, Clinton and Brenda devised a plan to expand. They preferred an automatic wash so it could be open 24-hours a day and unmanned. They also wanted to accommodate larger vehicles.
"We planned to add a bay and mechanical room to the existing structure and install automatic wash equipment. Soon, the Nimble Wash dream was a reality!" she said.
The updated car wash features a self-wash bay with a 14′ door clearance. The touchless automatic bay has an 8′ clearance and offers three wash selections.
The paystation accepts several methods of payment, including using the phone app, Coinless. A vacuum and car care products are also available on site as well as vending machines and a restroom.
The Efraimsons report no negative impact on their business due to COVID-19. But Brenda admits that as new car wash operators, they have no point of reference.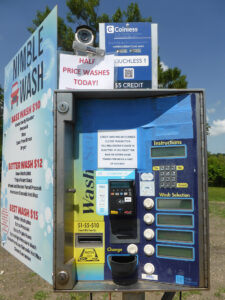 "It's possible there may have been more travelers using the wash as they passed through," she said. "We are thankful for the strong local support that helps us be successful–even in the midst of a pandemic."
She notes the wash is operable through the Coinless app, offering users a contact-free experience.
Brenda credits the Bryant community, including friends and neighbors, for their early success.
"Our experience navigating through this new adventure has been wonderful," she said. "Bryant is a great community for business. We appreciate those from afar who use the wash, but the local people are the foundation. They are the driving force behind our success."
Read more about the Nimble Wash in a recent issue of the Bryant Dakotan, available here.