FFA president named Student of the Month
October 2, 2019
Arlington senior Makayla Nelson earns award from Heartland Power and KJAM Radio
Arlington senior Makayla Nelson is comfortable in a leadership role. As president of the Arlington FFA, she helps more than 40 students develop their potential for personal growth and career success.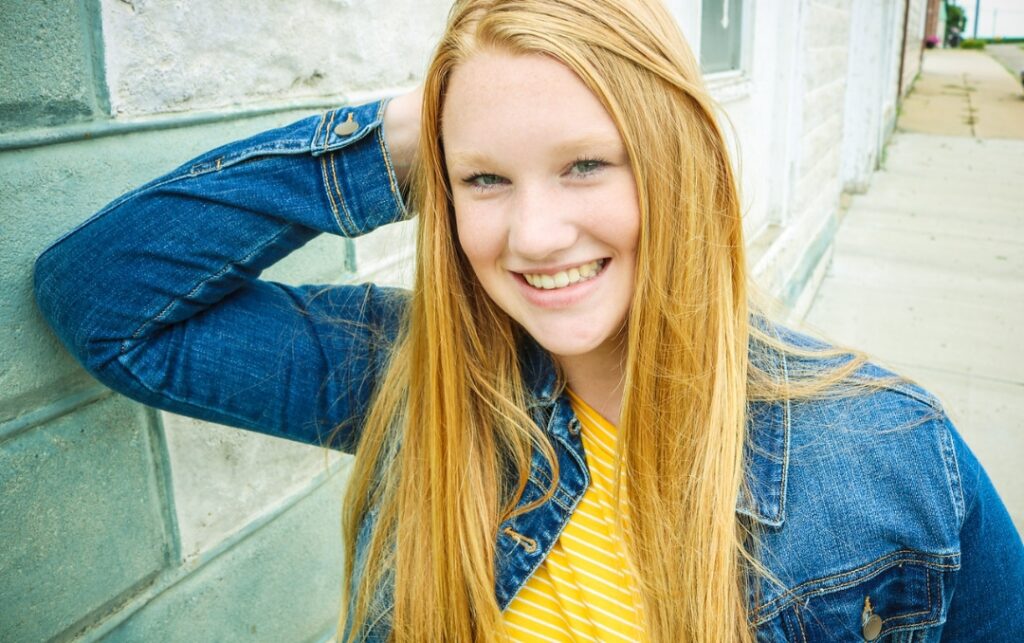 "Makayla is a role model for others and influences anyone she meets," said Lisa Parry, Arlington High School Principal. "Her friendly personality, work ethic and determined attitude have made her into the outstanding leader she is today."
Nelson has been named Student of the Month by Heartland Consumers Power District and KJAM Radio. She is recognized for her many accomplishments in and out of the classroom.
"She has goals and works very hard to achieve them," Parry said. "She will put in the time and dedication to make her dreams happen."
In addition to serving as chapter president, Nelson participates in FFA competitions showing pigs and steers. She is also a member of A-Club, robotics club and Fellowship of Christian Athletes, plays basketball and runs track.
Despite her many extra-curricular activities, Nelson maintains excellent grades and is a member of the National Honor Society. She's also reliable and generous with her time.
"Whether she is on the court, in the show ring, at an FFA competition or in the classroom, Makayla is always willing to lend a helping hand. Her determination, dedication and academic skills will aid in her success as she prepares for a future career," Parry added.
Nelson is the daughter of Dan and Kristy Nelson. After graduation, she plans to attend South Dakota State University to major in human biology.
The "Student of the Month" is awarded through a partnership of Heartland and KJAM Radio in Madison and recognizes exceptional students in one of five area school districts. Heartland provides wholesale power to the cities of Arlington, Colman, Howard, Madison and Volga, all of which are in the KJAM listening area.
Each month of the school year, Heartland presents an outstanding student from one of these schools with a recognition certificate and small token, and advertisements announcing the winning student air on KJAM Radio. Officials from each participating school nominate students for the award.
This is the ninth year Heartland and KJAM have teamed up to offer this program.