CPSS marks fifty years promoting power, engineering in the Midwest
November 1, 2018
Organization facilitates collaboration between engineering students, faculty and industry
Think of the world's most critical occupations.
Electrical engineers may not make the top of your list, but they should.
Millions of people rely on electricity every moment of every day. Electrical engineers help build the power systems that deliver this vital resource in a safe, reliable and efficient manner, so their very existence is of utmost importance.
The Center for Power System Studies (CPSS) is South Dakota's champion for cultivating electrical engineers and promoting the development of the power industry.  Established in 1968 by the South Dakota Board of Regents, the organization recently marked its 50th anniversary.
A banquet was held recently to celebrate half a century of collaboration between the power industry, faculty and students. Members were invited to reflect on the history of CPSS and the industry itself as well as envision the future.
Created to promote power engineering
CPSS was formed as an entity within the electrical engineering and computer science department of the South Dakota State University (SDSU) College of Engineering on July 1, 1968.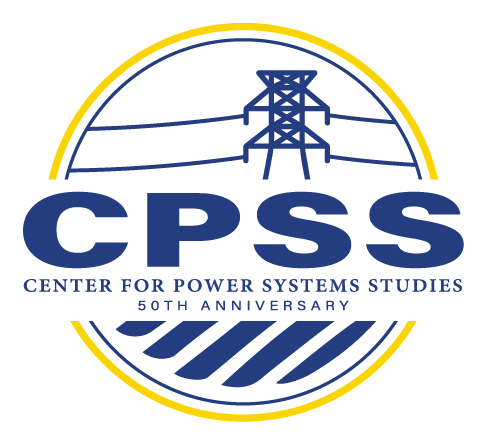 Specifically, it was created with four intentions: 1) to promote qualified professional faculty to teach and/or conduct research in the field of power system engineering; 2) to address the shortage of young engineers entering the field; 3) to address the shortage of financial support available to encourage aspirants to careers in this area; and 4) to address the existing interest among utilities and manufacturers to provide more opportunities for young engineers in this area.
Today, it is dedicated to the recruitment and teaching of students through direct involvement with the industry. It also encourages power system research, solicits industry support for program funding and scholarships and helps with industry placement.
Through CPSS, SDSU electrical engineering students have access to scholarships, internships, power technology-oriented tours and power seminars. CPSS also brings guest speakers to SDSU's campus and coordinates regional conferences and workshops.
It is an excellent resource for mechanical and civil engineers who may be interested in power generation, transmission and distribution fields as well.
Heartland is long-serving member, supporter
Six charter industry members joined the voluntary association in 1968. Today, CPSS is comprised of 12 member companies and 17 associate members.
Heartland is a veteran member of CPSS and was recognized as Member of the Year in 2007. Many of Heartland's past and present engineering staff have been been associated with the organization–some since their time as an SDSU student.
Today, Chief Operations Officer Nate Jones represents Heartland within CPSS, attending meetings and participating on committees.
"Heartland has a long history of supporting CPSS because it is a vital reason students specialize in the power engineering field," said Jones. "It helps students collaborate with the industry to understand real-life power applications."
Director of Power Supply Adam Graff and Director of Market Operations McCord Stowater are also active within the organization.
Profession in high demand
Through training opportunities and placement programs, CPSS also helps provide a supply of qualified, trained engineers entering the job field.
"It's important to encourage, support and empower students seeking a career in engineering," Jones said. "As technology advances, we need qualified individuals who can create, understand and transform power systems to help shape the future of the industry."
For more information on the Center for Power Systems Studies, contact its Coordinator, Dr. Steven Hietpas, at 605-688-4526, or visit the CPSS section of SDSU's website.