Colman to boost marketing efforts with LED message board
May 16, 2017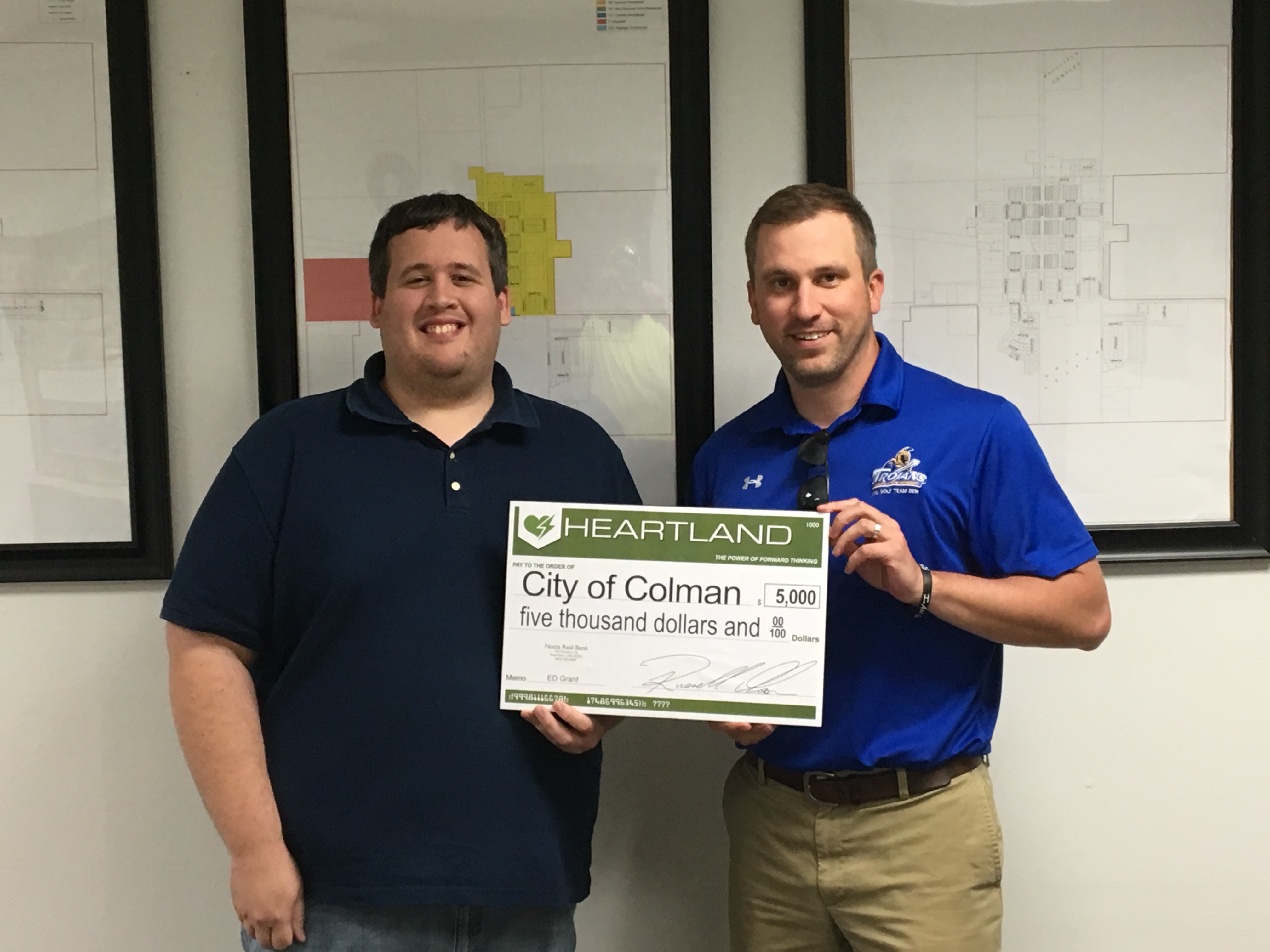 Drivers on Highway 34 through Colman, SD will soon be greeted by a digital LED message board promoting available property in the city's housing and industrial parks.
The double-sided sign will also advertise community and school events.
The project will be partially funded by a $5,000 economic development grant from Heartland. Pictured, Heartland Director of Economic Development Casey Crabtree, right, presents the grant to Colman Finance Officer Michael Hauglid.
Heartland provides grants to customers to help fund projects that spark growth and development. Projects that promote economic prosperity, support new business opportunities or improve the social and economic well-being of local residents may qualify.
Heartland customers and their economic development corporations are eligible to apply. For more details, visit hcpd.com/economic-development.