New directors seated for subdivisions 7 and 11
April 28, 2017
Appointments result of customer annexations in late 2016
The Heartland Board of Directors welcomed two new members at their April meeting. Vern Hill of Plankinton, SD was appointed to represent Subdivision 7 and Bill Lewellen of Miller, SD was appointed to represent the newly created Subdivision 11.
The cities of Plankinton, Miller, Arlington and Howard all elected to be annexed into the Heartland district at the November general election. The Heartland board voted in December to accept the annexation of those cities.
Plankinton requested to be annexed into the existing Subdivision 7 which consisted of Aurora, Brule, Charles Mix, Davison, Miner and Sanborn counties. Plankinton is located in Aurora County. Miller, Arlington and Howard asked for a new subdivision to be created for those three cities. The board agreed to the requests and approved the placement in February.
Subdivision 7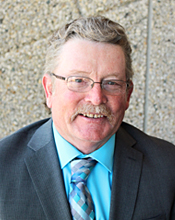 Hill fills the vacancy created by the retirement of long-time director Merlin Van Walleghen, who represented Subdivision 7 since 1993.
Hill has been employed with the city of Plankinton since 1991 as utilities superintendent. He attended Mitchell Technical Institute in Mitchell, SD for electrical construction and maintenance and holds an electrical contractor's license.
Hill and his wife Nancy reside in Plankinton where they own a campground. They have five children: Chris, Braden, Melinda, Sarah and Marcus.
"I'm excited to take on this challenge," said Hill. "I look forward to the opportunity to help Heartland advance efficiently and productively."
Subdivision 11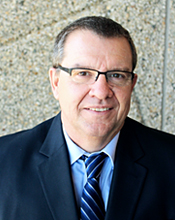 Lewellen is serving as the first director of Subdivision 11. A native of Miller, he has been employed with the city for 31 years, first as a lineman and as electric superintendent since 1992. He graduated from Lake Area Technical Institute in Watertown, SD with a degree in electronics.
Lewellen currently serves on the South Dakota Municipal Electric Association board and the Miller housing board.
Lewellen and his wife Nancy have three grown children: Sean, Nicholas and Amanda. In his free time he enjoys golfing and hunting.
"We look forward to Bill and Vern's service on the board," said Heartland CEO Russell Olson. "They both possess extensive, first-hand knowledge of municipal utilities and we appreciate the perspective they'll bring."
Because he was appointed to fill a vacancy, Hill will serve through 2018, at which time an election will be held to fill the balance of the unexpired term. Lewellen will serve until the general election in the year 2022.