CEO's Report: Steady rates for 2019
November 1, 2018
Every year we spend a few days traveling to various customer communities to discuss Heartland's budget for the upcoming year. This year was no different as we held meetings in Madelia, MN as well as Langford and Madison, SD.
Having meetings in multiple locations allows for smaller groups and a more relaxed and informal atmosphere. I look forward to these meetings each year because of the interaction they afford.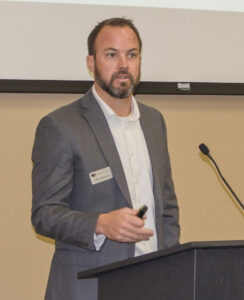 I especially look forward to them when we have good news to share.
Heartland is once again planning for steady rates in 2019.
When we adopted our strategic plan in 2016, one of our three long-term goals was to stabilize rates.
The sale of one of our longest-held assets, our share of the Missouri Basin Power Project, namely our 51 MW ownership share of Laramie River Station, plays the biggest role in providing long-term rate stability.
Additionally, we are seeing unprecedented growth within our customer communities, thanks, in part, to help from our economic development incentives.
We have provided over $50,000 in grant funding in 2018 alone to our customer communities to assist with updating infrastructure, facilitate housing developments and residential construction, aid in community marketing efforts and perform economic development studies.
Our Energy ONE incentive gained significant traction in 2018, earning media attention along the way and further increasing its reach. Both small and large customers alike were able to take advantage of the special pricing designed to entice large loads.
In Akron, IA, the city's largest customer, L.G. Everist, will be utilizing the rate for their electric dredge expansion. In Howard, SD, Quality Custom Meats remodeled a previously closed facility, created over 20 jobs and will be utilizing the Energy ONE rate for their meat processing operation.
Kraft Heinz in New Ulm, MN completed a $100 million expansion which added 50 new jobs and 4 new production lines. The incentive will help keep costs down, allowing them to provide greater value to their customers. A multi million-dollar facility broke ground in Volga, SD in May of this year. Prairie AquaTech will add 35 employees to their new plant where they will make a protein-rich ingredient used in fish feed.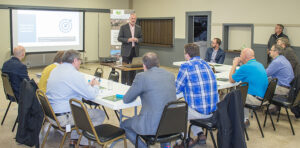 While we may have checked many boxes with the sale of LRS, it does not mean we will be sitting back. We will continue seeking new opportunities to reduce costs and will pursue additional load. We will continue working with our customers to help them grow and look for new opportunities. We will keep working hard to ensure a bright future for Heartland and our customers.
I am genuinely excited about what the future holds for Heartland and for our customers. We appreciate your support in getting to this point and value our relationships. We look forward to fulfilling our vision of being a trusted leader and partner of choice while adding value to the communities we serve.
We will also continue to operate by our motto, the power of forward thinking – strategically planning and making decisions today for a sound and stable future while serving as a reliable partner.
We look forward to another successful year.