CEO's Report: Partnerships advance economic development
July 5, 2023
Our Summer Conference is fast approaching.
In less than two weeks, we will bring customers, economic development professionals, legislators and more together to discuss growing your communities and your local economies.
The Summer Conference is typically our most popular event. While the afternoon of golf and excellent content certainly play a part, it is also because we extend the invitation to this event outside our customer base.
The goal of the conference is not only to provide excellent and useful content via speakers, but to give you the opportunity to network with professionals who may be able to offer insight into challenges or opportunities in your community.
Someone once told me that more business gets done on the golf course than anywhere else.
While it is certainly our intention for everyone to have some fun, we also hope that your time is spent conversing with your teammates, engaging in thoughtful discussions and gleaning useful information.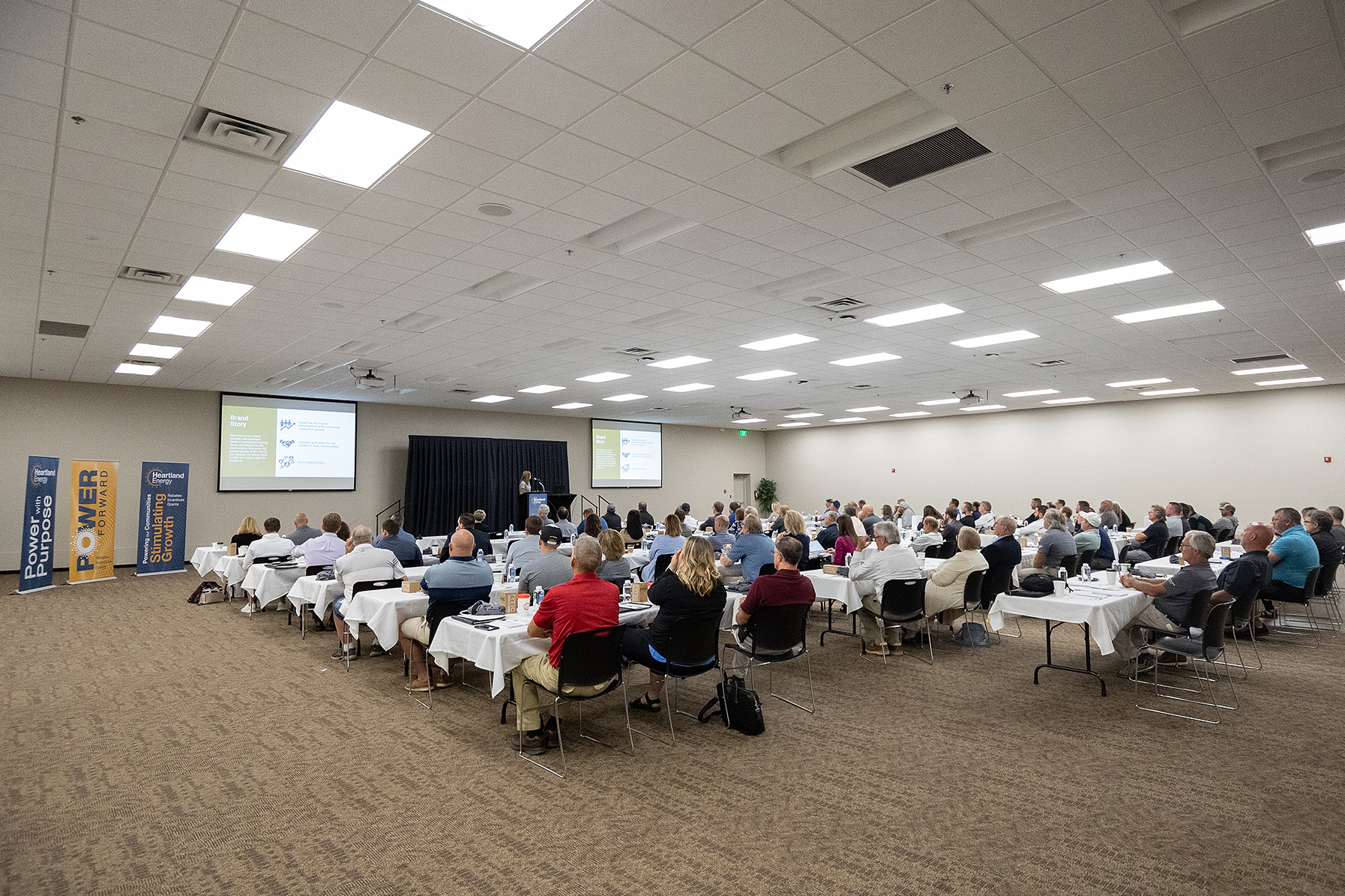 Partnerships are key
The key to successful economic growth is partnerships.
No person can do it alone. No city can do it alone.
We at Heartland Energy have always strived to be a partner of choice to our customers. Foremost, in the areas of power supply and customer service.
However, we have also worked for many years to partner with customers on economic development projects and promoting growth within the communities we serve.
We also want to be a resource for customers to find additional partners that may aid in their success.
Making those connections is the goal of the Summer Conference.
Summer Conference highlights
This year's Summer Conference features a great lineup of speakers.
Michael Bockorny of the Economic Development Professionals Association will talk about not just growing your community, but how to diversify your growth.
Just like you diversify your stock portfolio, it's important to have a diverse economy. It not only opens up possibilities for providing the goods and services a growing community needs, it also ensures your community doesn't rely too heavily on any one industry.
Diversification provides for a wider range of public revenue and additional employment opportunities for residents.
Alex Smith will highlight past, present and future success made possible with help from the U.S. Economic Development Administration.
The EDA is a bureau of the U.S. Department of Commerce. It is the only federal government agency focused exclusively on economic development and plays a critical role in facilitating regional economic development efforts in communities across the nation.
EDA works directly with communities and regions to help them build the capacity for economic development based on local business conditions and needs.
Tanuj Gulati of Frontier Energy is our final guest speaker. Frontier Energy provides a number of services to utilities from program design to engineering to marketing.
As funding continues to be rolled out in conjunction with federal programs such as the Infrastructure Investment and Jobs Act and the Inflation Reduction Act, Frontier Energy has expanded their offerings to include both monitoring of available funds and grant writing.
Gulati will discuss services offered by Frontier Energy to help your community tap into funding.
Finally, Heartland Energy Director of Economic Development Casey Crabtree will discuss the tools offered by Heartland to assist in growing your community. From low-interest financing to growth incentives to a special energy only rate, this will be a good reminder of how you can put these tools to work.
If you're not a golfer, we have an alternative activity lined up at the local axe throwing venue, Unlock Madison.
I hope you will join us for this year's conference and see how these partnerships can benefit your community. Check your Inbox for details on how to RSVP.