CEO's Report: Annual Meeting features speakers on crypto mining, other industry topics
April 5, 2022
Heartland's Annual Meeting is coming up next week on Thursday, April 14.
I always look forward to this meeting because it gives us the opportunity to broach a variety of topics relevant to our industry. We also get to throw in some speakers who will hopefully motivate and inspire you.
While we know there are numerous industry topics of importance, we also want you to walk away better equipped to serve your customers, your families, and your community.
This year's meeting features both education and inspiration and I would strongly encourage anyone associated with the electric utility to attend.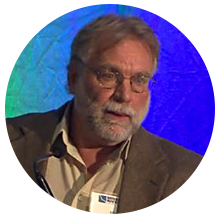 Our first speaker is Mike Ferguson, who serves as general manager of Western States Power Corporation. Heartland has been a member of this organization for years, but not many people know what it is or what it does.
Mike will give an overview of Western States as well as explain how Heartland's membership benefits you, our customers.
Mike has spent over 30 years working in the federal power program. His expertise includes the management and oversight of power generating facilities.
What is crypto mining?
Next up is Brett Somsen, vice president of BigTop Mining Co. You've probably heard of crypto mining and may have even received an inquiry from a company looking to locate in your community. But do you know what it is?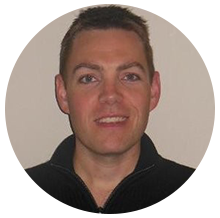 Typically, anything related to cryptocurrency raises more questions than answers. Brett has been involved in crypto for over five years and his company recently turned on their first crypto miners in Howard, SD.
Fitch recently outlined public power supply risks tied to cryptocurrency mining, stating it is "energy intensive and requires a considerable amount of power that can significantly increase a utility's overall electric load."
Fitch noted that "utilities must balance the revenue prospect of increased electrical sales with the commitment to procure or generate large amounts of power for crypto mining operations."
Crypto miners look at various factors when choosing where to locate. The climate in the Mid-West is attractive as well as lower energy rates.
Heartland has worked with customers where miners are looking to locate. We recognize the risks associated with these loads and are able to help customers mitigate those risks through proper planning.
Brett will shine light on why this process uses so much energy and discuss the long-term future of mining.
Entertainment & Inspiration
Finally, the meeting will wrap up with professional speaker V.J. Smith. If you've never heard V.J. speak, you are in for a treat. He is the author of the bestselling book, "The Richest Man in Town."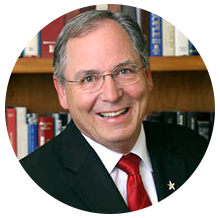 V.J. has been a professional speaker for mor than twenty years. He is also a member of the South Dakota Senate and resides in Brookings, SD.
He has given more than 2,500 presentations from coast to coast, border to border. He has traveled more than a million miles and spoken to more than a million people.
Before becoming a full-time professional speaker, V.J. spent 25 years of his working life in various management roles at both a Fortune 100 Company and at South Dakota State University.
I promise you will leave feeling lighter and ready to take on anything that may come your way after hearing V.J.
Networking a bonus
While we take pride in lining up a worthwhile panel of excellent speakers, a bonus to any event is the opportunity to mingle with fellow public power employees, Heartland staff and board members.
We often learn just as much from each other as we do from the speakers. Heartland continues to see many new faces in our customer communities and I look forward to meeting everyone.
Finally, you'll have the chance to vote for members of Heartland's Customer Connections Committee. This committee provides a formal channel for customers to provide feedback to Heartland. Three positions are open on the nine-member committee.
I hope you will join us on April 14 in Madison. Check your Inbox for the invite and RSVP today.