Build Dakota program rewards students entering fields in high demand
March 3, 2015
South Dakota Governor Dennis Daugaard recently announced a $50 million investment over the next five years for students entering high-need workforce programs at South Dakota's technical institutes. Initiated through a $25 million donation from T. Denny Sanford and a matching contribution from the South Dakota Future Fund, the Build Dakota Scholarship Program will award full-ride scholarships to students pursuing careers in energy, engineering technician and other high-need industry areas.
"The establishment of this scholarship will mean that each year hundreds of our young people will have the opportunity to enter high-demand fields without incurring debt," Governor Daugaard said. "The impact of this will be huge, not only for the students who receive the scholarship but for our entire state which has been faced with workforce challenges."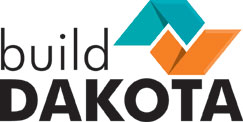 Both in-state and out-of-state students are eligible for the program, but Build Dakota scholars must commit to living and working in South Dakota in their field of study for three years following graduation. A projected 300 scholarships will be awarded annually during the first five years of the program. From 2020 on, the endowment will support approximately 50 full-ride scholarships per year. A board appointed by the governor will be established to determine specific requirements and how the scholarship will be administered.
The Build Dakota scholarship covers tuition, fees and other required program expenses in the eligible programs at South Dakota technical institutes, including Lake Area Technical Institute, Mitchell Technical Institute, Southeast Technical Institute and Western Dakota Technical Institute. While training programs for the identified high-need areas may be available at each technical institute, not every training program will be eligible. The approved programs list, along with eligibility requirements and the scholarship application, are available at http://doe.sd.gov/builddakota. The current application deadline is April 2015.