Beware of COVID-19 scams
September 3, 2020
By Kelly Weaver, Regional Director, South Dakota Small Business Development Center; reprinted with permission
This is not the first time, and unfortunately it will not be the last time, you will be warned about scams that can affect your business. With all the uncertainty in our world right now, scammers are all the more ready to take advantage.
Here's a few recent scams we have been hearing about:
Labor Posters
Many business owners have received the threatening call to buy federal labor poster because it is against the law to not post them. While it is true there are labor posting requirements, these posters can be obtained free from your local Department of Labor office.
With new posting requirements for COVID related laws, this scam is ramping up once again.
Coronavirus Related IRS Impersonation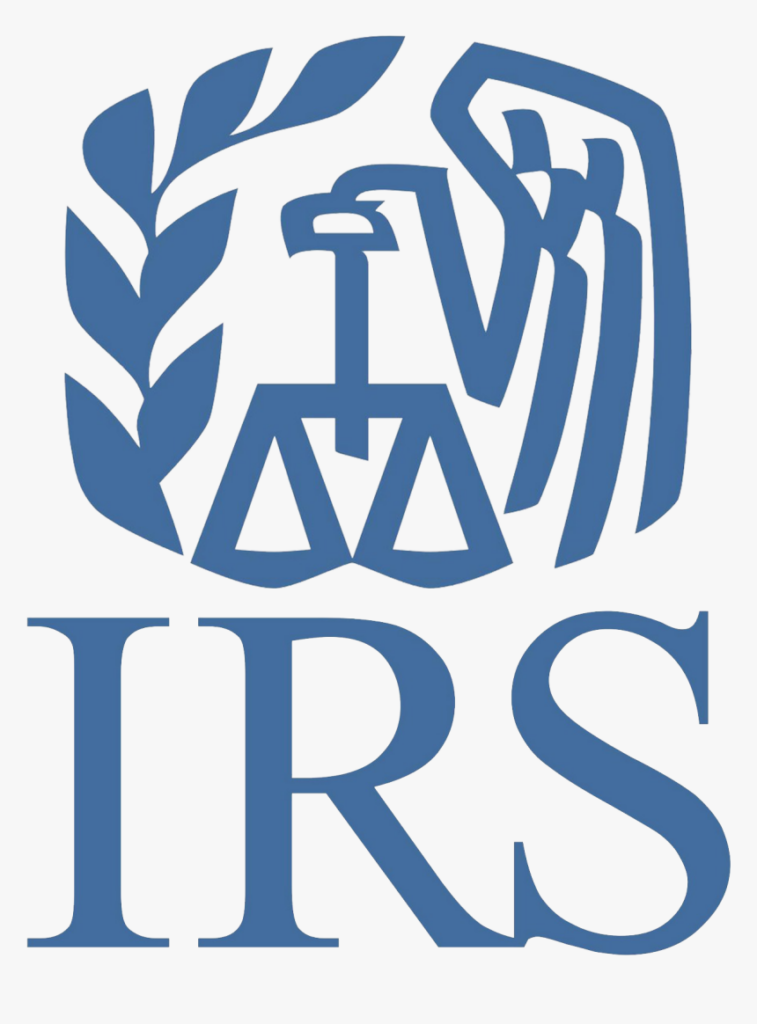 Taxpayers will likely encounter fraudulent web pages or social media-based communications and/or receive phishing email, text messages, or other communications which claim to be from the IRS asking for sensitive personal information from taxpayers or payments in order to receive their Economic Impact Payments.
These are scams. Taxpayers should not follow any embedded links or open any attached files. In the past, scammers have impersonated the IRS claiming that you owe IRS money and will be jailed/arrested if you do not comply. Same story, different chapter.
Keep these tips in mind to avoid being scammed:
The IRS will generally first contact people by mail, not by phone, about tax-related matters.
If the IRS does contact you by telephone, they will not insist on any pre-payment using an iTunes card, gift card, prepaid debit card, money order, or wire transfer.
The IRS will also never request personal or financial information by e-mail, text, letter, or any social media.
Fundraising
There are many good causes that hold fundraisers, but again this is where a scammer may use your good nature against you.
Do not provide donations to a group unless you can confirm its legitimacy. There are plenty of well-known local and national organizations you can support that can assist with the same cause.
Face Mask Exemption Cards
They're roughly the size of business cards. Above a red, white, and blue eagle logo sit the words, in all-caps: "I am exempt from any ordinance requiring face mask usage in public." And yes, if you see one, you should examine it carefully. Don't be misled.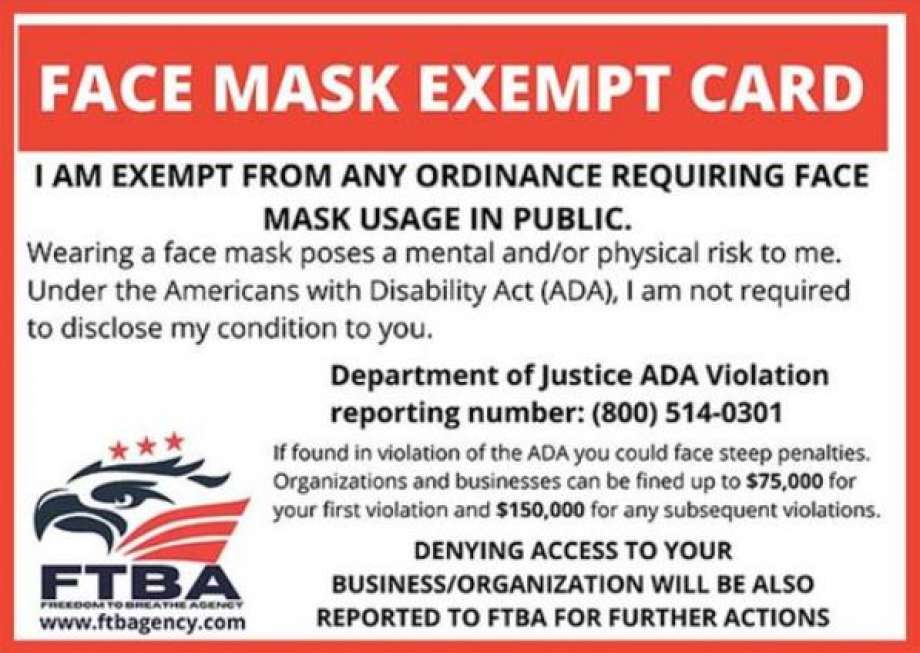 These small cards are gaining popularity, especially among consumers trying to frequent businesses without masks. Some bear the logo of the U.S. Department of Justice. Others reference the Americans with Disabilities Act. None of them carry weight under U.S. law.
Recently, the Justice Department specifically noted that the Act, signed into law in 1990, doesn't allow people with disabilities to ignore legitimate safety requirements necessary for safe business operations. What's more, the Department of Justice didn't issue or endorse them in any way.
Be alert!
These scams are just the tip of the iceberg so be ALERT! Don't give away sensitive information and never be afraid to hang up and call directly to confirm the legitimacy of a call.
---
Kelly Weaver is the Regional Director of the Small Business Development Center in Aberdeen which offers free, confidential business consulting to start up and existing businesses. She can be reached at (605) 626-2565 or kelly@growsd.org.
The Center is hosted by GROW South Dakota.