Affordable housing program kicks off in Tyndall
December 3, 2019
Heartland grant helps city prepare for home
A recently launched program aimed at improving affordable housing in South Dakota has delivered its first home to Tyndall, SD.
The South Dakota Housing Development Authority created the DakotaPlex Program in response to the shortage of affordable housing in rural communities.
The DakotaPlex program features one, two- and three-bedroom units to be used as a duplex, triplex or quadriplex and must be placed in rural communities with populations of 5,000 or less.
The community must show a documented need for housing via market or housing needs study.
City earns grant towards DakotaPlex project
The project was announced in May 2019 and in June Tyndall was announced as the pilot community. In August, the SDHDA Board of Commissioners approved DakotaPlex as an ongoing program.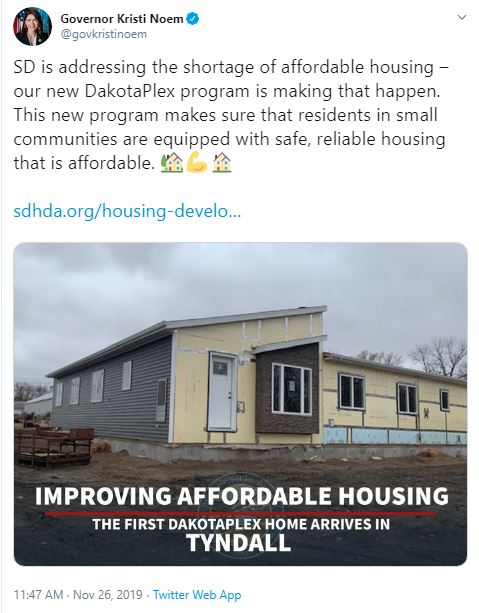 Heartland awarded the city of Tyndall a $5,000 economic development grant to help with extension of utility services including electric, water and sewer to new housing lots where the DakotaPlex unit is being placed.
"Housing is essential to development, particularly in rural communities," said Heartland Director of Economic Development and Governmental Affairs Casey Crabtree. "The DakotaPlex program is an innovative way to address this issue and Heartland is excited to see the program launch in Tyndall."
Units offered as affordable rentals
The units feature quality construction including pre-engineered floor and roof trusses, advanced framing techniques and each unit is tested with a blower door for air leakage prior to delivery. The units are highly energy efficient, common walls are soundproof and fire resistant.
They are also designed to be low maintenance with prefinished vinyl siding with a lifetime warranty available in 2 different colors. The exterior also features prefinished aluminum soffits and fascia, pre-finished faux stone accents, vinyl casement windows a steel exterior door.
The units also include electrical mechanical equipment including a 50-gallon water heater and ducted heat pump.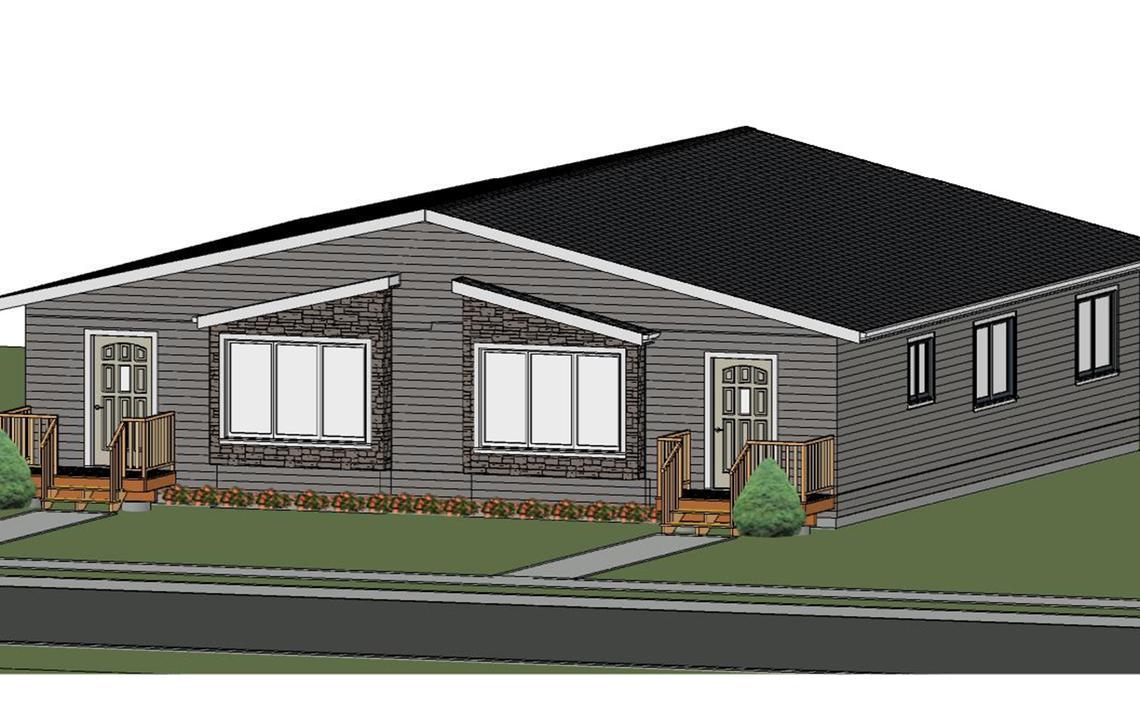 DakotaPlex units cannot be owner-occupied, but rather offered as affordable rentals.
The DakotaPlex concept evolved from a desire to take the community benefits of the successful Governor's House program and apply it to multi-family opportunities.
The Governor's House program was created in 1996 as a way to provide reasonably sized, affordable homes to income-qualified individuals and families. More than 2,000 Governor's Houses have been sold since program inception.