Volga's Cool as Ice ice cream shop
September 8, 2021
By Aryn Looyenga, SDSU Intern, Volga Tribune; originally published July 15, 2021; reprinted with permission
Cade Cradduck, the proud owner of CC Bar and Grill, recently opened Cool as Ice, an ice cream shop right next to the restaurant.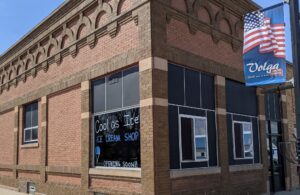 Originally from Fort Pierre, South Dakota State University brought him and his wife to Volga in Cradduck's wife works in the IT department at the university.
CC's has been up and running for about seven years, proven to be a successful business by creating an environment for both the community and visitors to meet.
With the same mindset of creating a place for families and providing business for the city of Volga, Cradduck opened the ice cream shop.
Having his two children around, ages 12 and 15, he has some extra hands around both the restaurant and ice cream shop. Cradduck explained his push to give other kids a place to work, too. He wanted to allow local kids to work for him without being around alcohol and influences in the restaurant. He said it's a place for kids to have jobs locally, and it gives them something to keep them busy.
Cradduck said that so far, the business has been very successful. The biggest challenge he faced was getting it going, but now everything runs smoothly. He hasn't had any issues with his employees, either. They enjoy the work, along with the flexibility Cradduck offers. With currently 16 employees in the ice cream shop alone, he wanted to make sure to work around everyone's summer schedules and sports.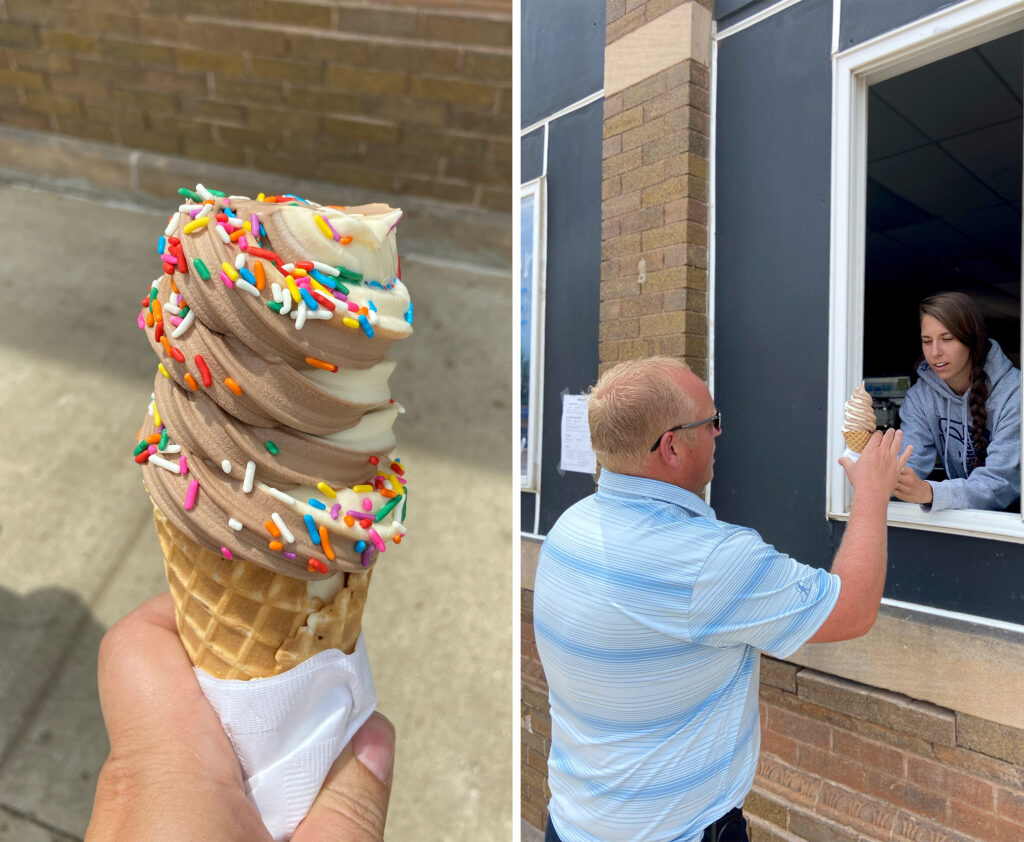 When asked about his favorite part of owning Cool as Ice, Cradduck responded with "I get to eat their mistakes." While the new employees are training and learning how to make cones and other treats, if there are any mess-ups, he is right there to make sure it doesn't go to waste.
Cradduck said that both the restaurant and the ice cream shop work hand-in-hand with each other. He said he's had quite a few customers sit down to eat or get a drink at CC's, and then walk next door to get ice cream. The two businesses being next to each other, as well as Cade's impact on the community, has provided a higher success rate.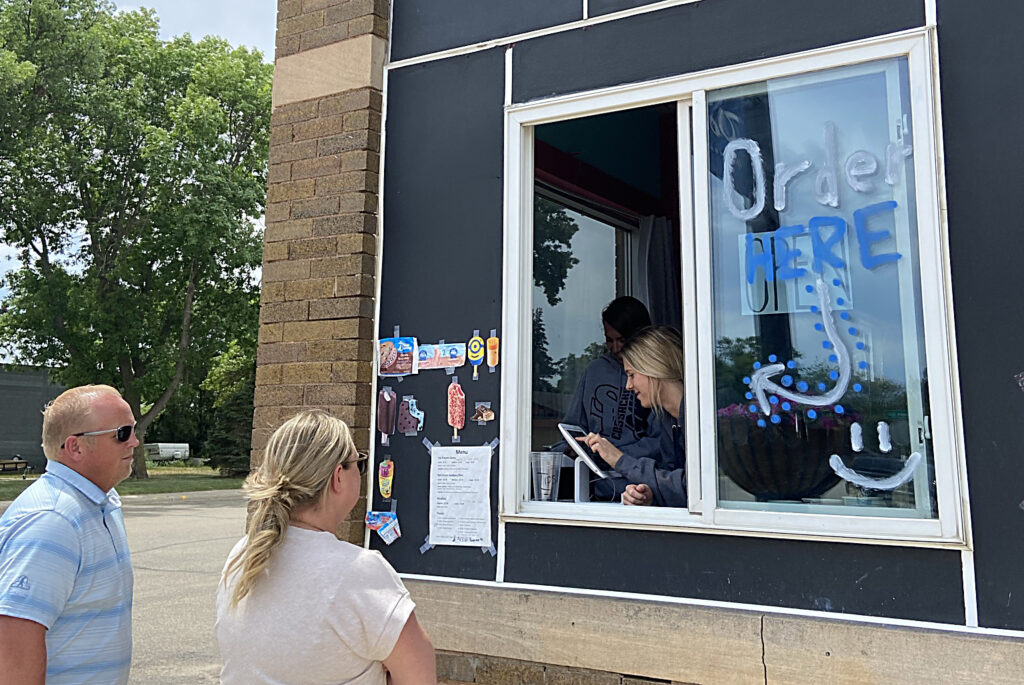 Cradduck said that owning both businesses is also fun for him. Not only does he want to provide for children, students, workers, and the city, he likes that both CC's and Cool as Ice keep him on his toes.
Small-town Volga needed a little pitstop like the ice cream shop. It's beneficial to everyone all around and gives something to look forward to and go do. Cradduck's biggest hope for both his businesses is to support the town and its children. He hopes to support the Summer Park and Recreation program, as well as the school. He sponsors activities at the school and wants to continue that support to the town and help grow the community.
Featured image: Cool as Ice employees Hailey Cramer, left, and Kayla Klocker. Photo courtesy Aryn Looyenga, Volga Tribune.